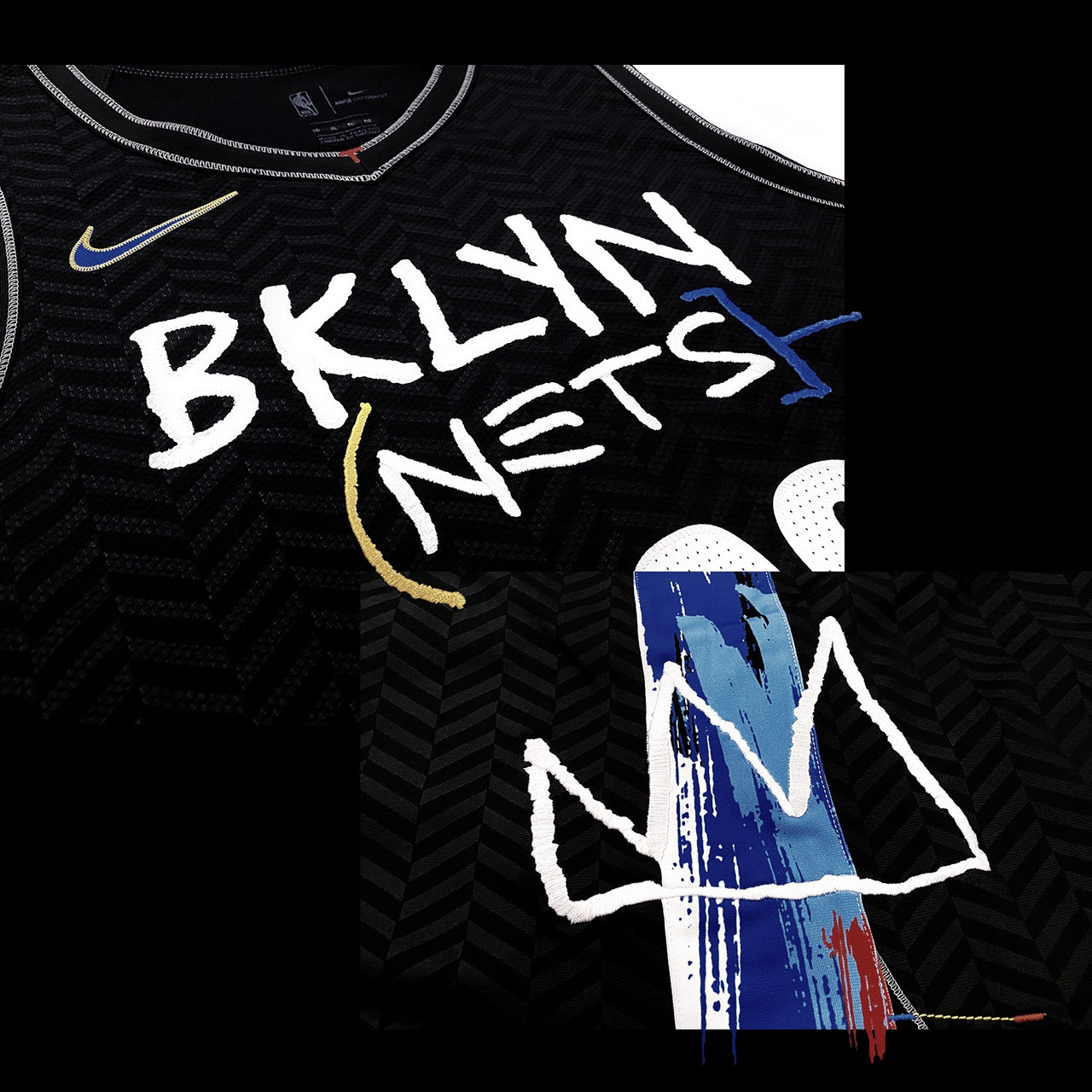 Not only will the Brooklyn Nets have a new team on the court this coming season, but also they will be rocking new gear, as they have presented their 'City Edition' uniforms.
As previously mentioned, the Nets unveiled their Classic Edition uniform, which honors a fan-favorite "tie-dye" design worn during the 1990-91 season.
But now, they have unveiled their City Edition look, which is inspired by Brooklyn-born artist Jean-Michel Basquiat.
Celebrate the 𝒶𝓇𝓉𝒾𝓈𝓉𝓈 who move us forward.

Introducing our 2020-21 City Edition uniform inspired by Brooklyn-born Jean-Michel Basquiat 🎨 pic.twitter.com/ptIWGHcSc6

— Brooklyn Nets (@BrooklynNets) December 3, 2020
We're gonna look
very
𝙫𝙚𝙧𝙮
𝓋𝑒𝓇𝓎
good.@KDTrey5 🗣 pic.twitter.com/eCCHDf0VSE

— Brooklyn Nets (@BrooklynNets) December 3, 2020
The team stated that the uniform is inspired by the art of Jean-Michel Basquiat, an artist with generational talent whose true impact on drawing, painting, music, fashion and more would not be felt until after his passing.
The uniform, which pays homage to Basquiat by incorporating some of the most notable elements of his artwork, aims to celebrate Basquiat's work by giving a voice to the voiceless, paying homage to the greats and thanking those who have represented Brooklyn and all it has to offer.