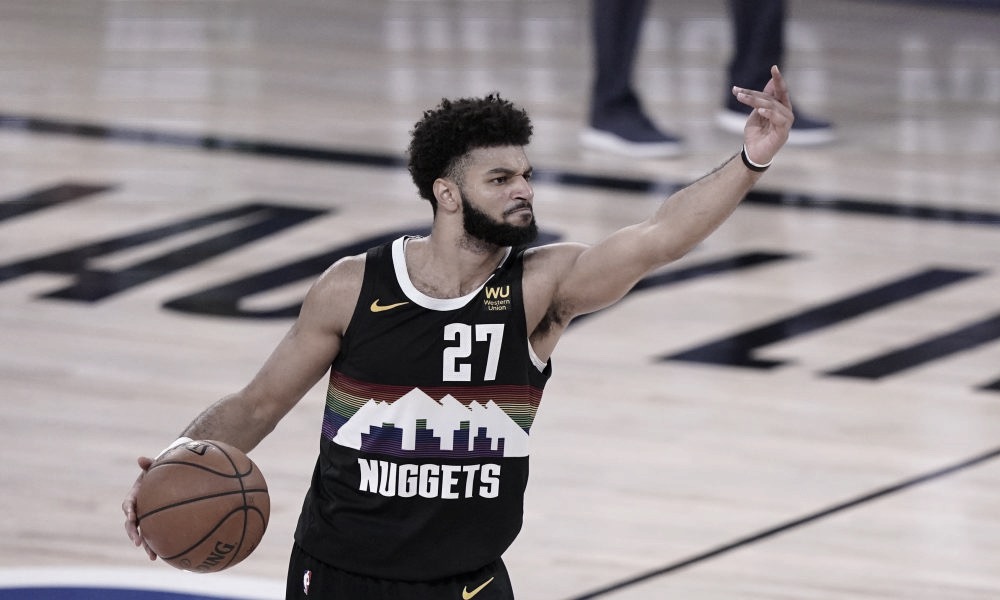 Adidas have let an absolute baller walk away, as the Denver Nuggets guard, Jamal Murray has decided to sign a multi-year sneaker deal with a different brand.
Murray, who put the league on notice after his amazing performances during the NBA 'bubble' last season, has joined the New Balance family.
The next step in @BeMore27's journey is a deal with @newbalancehoops. 🏹🏹🏹 pic.twitter.com/bvufuKFAds

— SLAM Kicks (@SLAMKicks) December 25, 2020
"I just wanted to do something different," Murray told SLAM. "I've always been a pioneer in that kind of sense. Staying in Canada, sliding in the draft to Denver, coming off the bench and then starting, being into kung fu and all that kind of stuff and now in signing with New Balance. I feel like we're both similar in that way. We both have creative ideas. We want to see them come to life."
The 24 year-old was the no. 7 overall pick in the 2016 NBA Draft, selected after players like Dragan Bender and Kris Dunn.
Along with Nikola Jokic, Murray led the Nuggets to the Western Conference Finals last season. Denver's dream run came to an end against the Los Angeles Lakers in five games.
The 6'4 guard from Canada has career averages of 24.3 points, 4.6 rebounds and 5.8 assist per game throughout the 33 playoffs contests he's played in his career.
New Balance seem to be doing an effort to compete with big brands, considering Murray joins a roster which features Kawhi Leonard, Darius Bazley, Dejounte Murray and others.