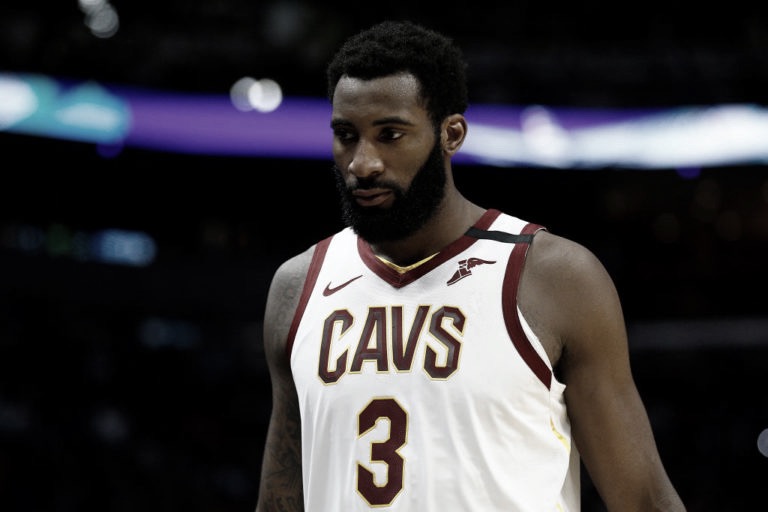 The Cleveland Cavaliers are on a of the many organizations in the NBA going through a re-building process. It's been a tough couple of years since LeBron James left, but it seems like they finally got a strong young core to build around.
In order to develop that your group of players, the Cavaliers will have to make some moves to allow those players get minutes and improve.
One of the players who seems to be on his way out is Center Andre Drummond, as ESPN's Adrian Wojnarowksi & Brian Windhorst confirmed the Cavs are no longer planning to play Drummond as they work to trade him prior to the NBA's March 25th deadline.
Reporting with @WindhorstESPN: The Cleveland Cavaliers are no longer planning to play center Andre Drummond as they work to trade the two-time All-Star prior to the NBA's March 25th deadline, sources told ESPN.

— Adrian Wojnarowski (@wojespn) February 15, 2021
"Whichever direction this goes, Andre is 27, in his prime, and I believe strongly that he has a great deal to add to a team building toward a postseason run." Agent Jeff Schwartz of Excel Basketball told ESPN.
Drummond has averaged 17.5 points and 13.5 rebounds this season in 25 starts.
The team is making this trade in order to officially move Jarrett Allen the franchise's long-term starting center, as they feel it's unfair to Drummond to limit his minutes as the organization transitions to Allen.
Allen, who arrived to Cleveland in the James Harden blockbuster trade made, has competed really well this season, averaging 12.3 points per game along with 8.8 rebounds and 1.7 blocks.