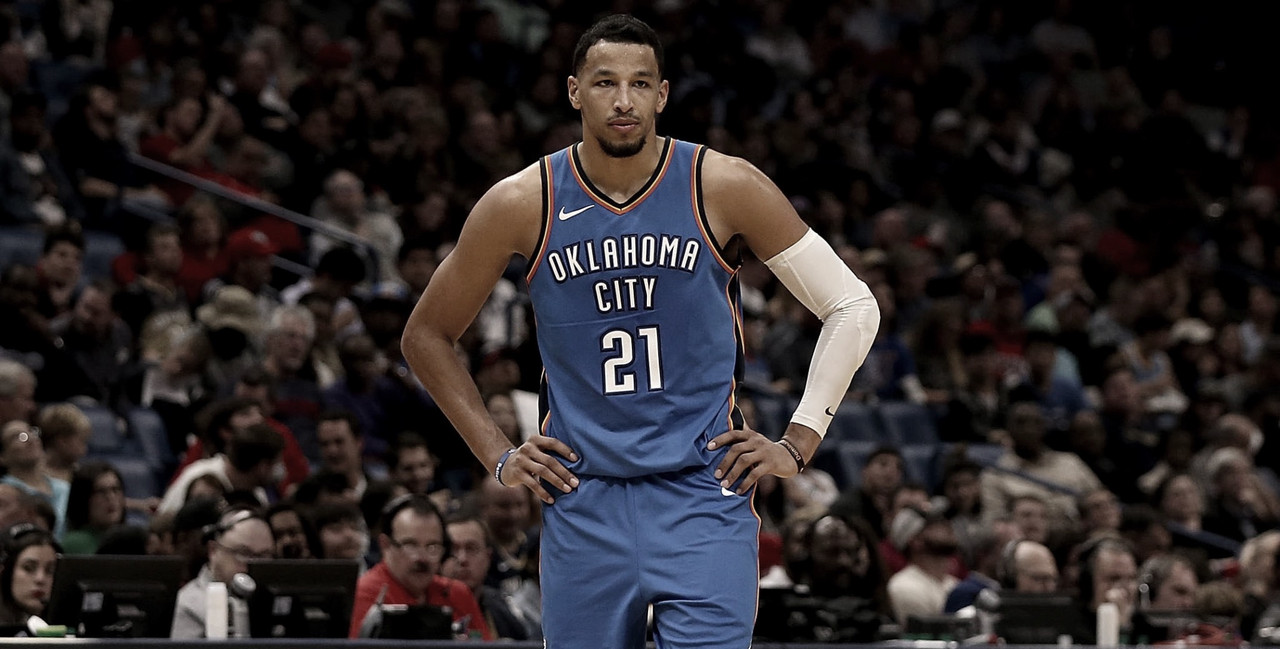 The Brooklyn Nets just made probably the most underrated move of the season.
In order to improve their defense and depth, The Athletic's Shams Charania reported the Nets have signed free agent Andre Roberson for the remainder of the season.
Free agent forward Andre Roberson has agreed to a deal with the Brooklyn Nets, sources tell @TheAthletic @Stadium.

— Shams Charania (@ShamsCharania) February 16, 2021
Roberson, who came back to an NBA floor during the Orlando bubble, missed more than 900 days of action after rupturing the patellar tendon in his left knee.
In 302 games with the Oklahoma City Thunder, Roberson has career averages of 4.6 points and 4.0 rebounds while shooting 48.2 percent from the field, 25.7 percent from beyond the arc and 46.7 percent from the free-throw line.
Despite not being a huge threat on the offensive end, Roberson is one of the best defenders in the game, which should add toughness to the Thunder squad.
Roberson has played his seven NBA seasons with the Thunder, is a former teammate of Kevin Durant and was also awarded All-Defensive second team honors in 2017.