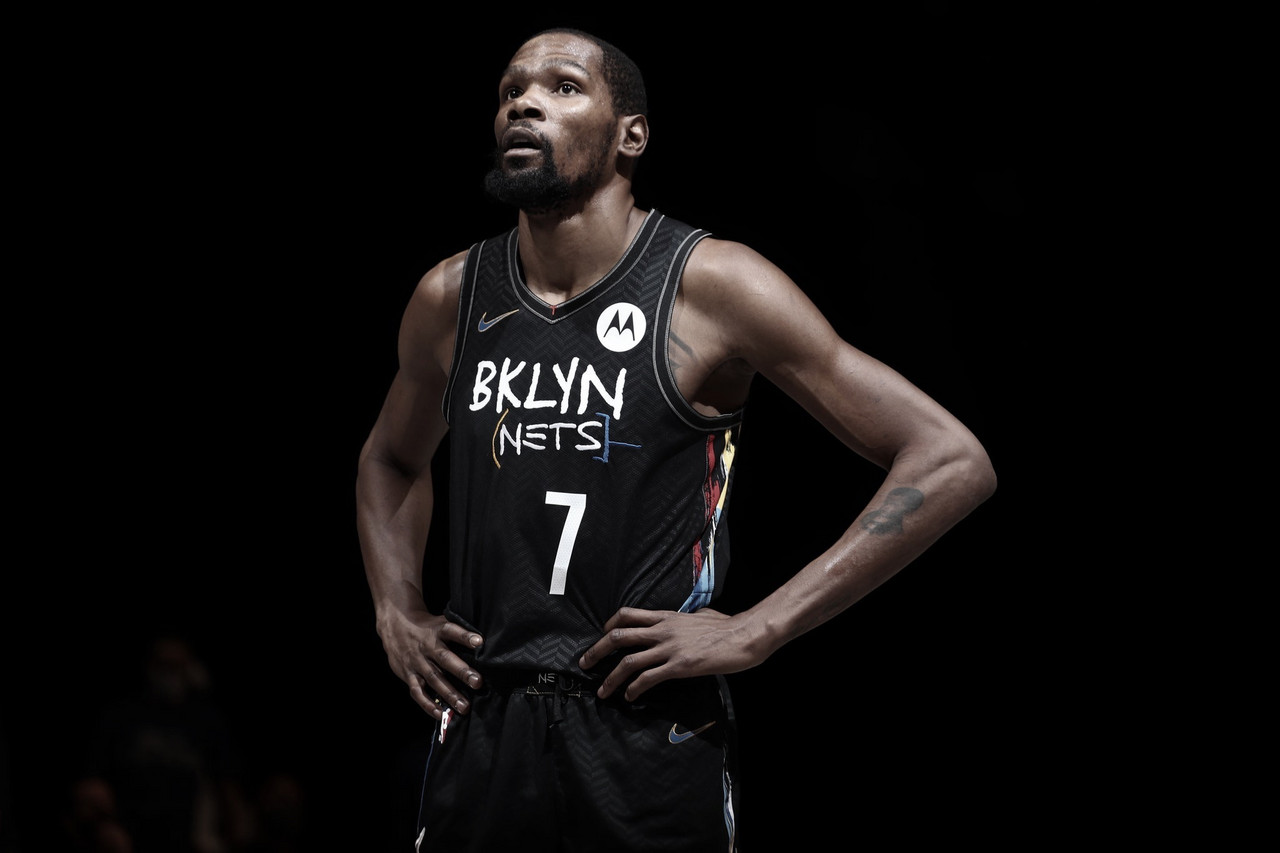 Kevin Durant will no longer take part in the 2021 All-Star game due to a hamstring injury.
Durant was selected as an All-Star captain after getting the most votes from the East.
However, he has had to pull out of the game due to an injury that has been responsible for him missing the Brooklyn Nets' last seven games.
One of the biggest snubs of the All-Star game was leaving out Domantas Sabonis from the team. Sabonis is averaging a career-high of 21.4 points, 11.4 rebounds, and a career-high of 5.9 assists.
He is one of the best big men in the league and is having a great season, despite the fact the Indiana Pacers and currently only 9th in the Eastern Conference.
Jayson Tatum will replace the injured Durant in the starting lineup as Sabonis joins the reserves. However, Durant will still draft his team and captain it.
Losing Durant is a big loss to the All-Star game as he is one of the best players in the world, but he and LeBron James selecting their teams will still be a fun watch.
Sabonis has earned his second All-Star game selection and arguably deserved it before Durant's injury.