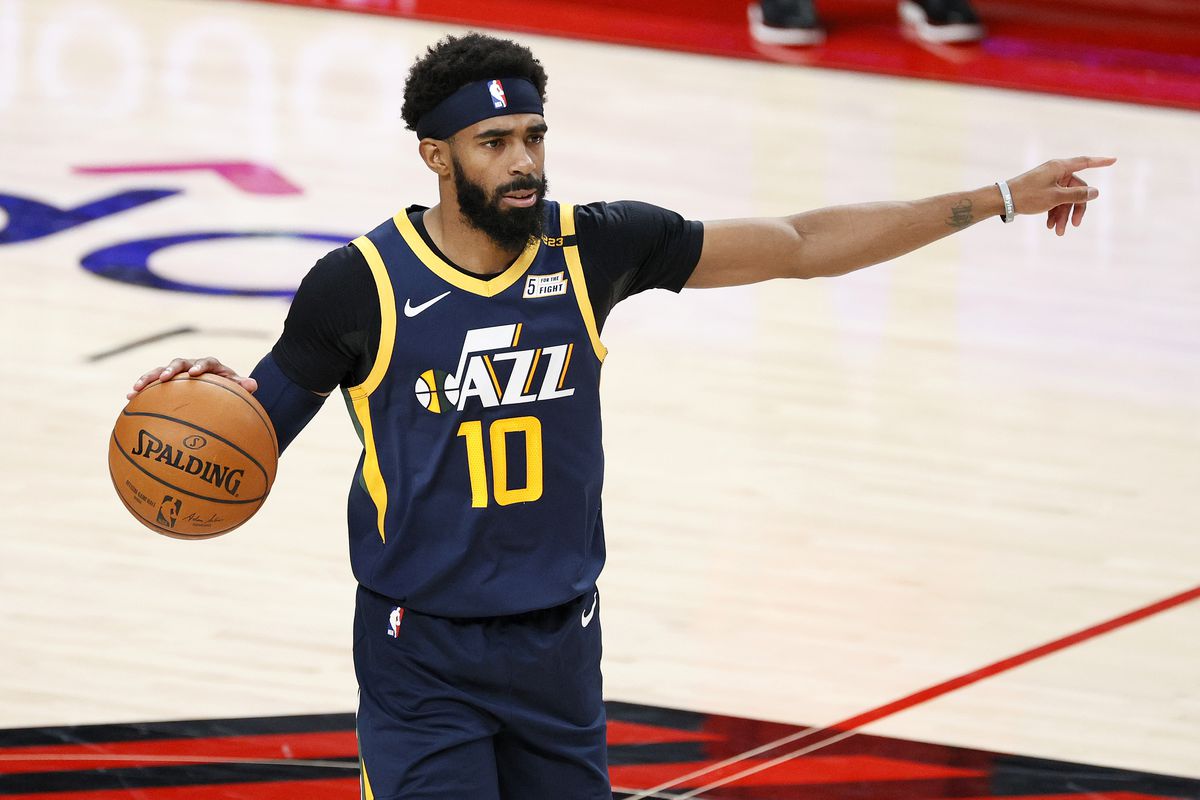 Mike Conley will receive his first All-Star game selection after Devin Booker pulls out due to a sprained left knee.
The Utah Jazz point guard has been having a great season and because of this, he will join Team Durant.
Booker himself was only made the All-Star game due to an injury to Anthony Davis and now he has to miss out also.
Conley is averaging 16.1 points and 5.6 assists. He is a big part of Utah's great offense and you can tell he is feeling much more comfortable in it.
Conley also will replace Booker in the 3-point contest.
Conley is averaging a career-high 6.6 three-point attempts a game and shooting a career-best 42.2% from beyond the arc.
However, this selection hasn't come without controversy. It could be argued that DeMar DeRozen was deserving of that spot.
DeRozen is averaging 20 points and a career-high 7.2 assists a game. Utah has the best record in the NBA currently, being 27-9.
Does that warrant Conley being invited to the All-Star game instead of DeRozen? Not really.
DeRozen has been playing at an All-Star level for the San Antonio Spurs, who are currently 7th in the Western Conference.
He definitely has a right to feel snubbed from the All-Star game.