For many years, fans and analysts believed that the AFC South was the weakest division in the NFL. In recent years, that notion has changed as all of the teams in the division are young and on the rise. We saw the Houston Texans edge out the Tennessee Titans for the AFC South Crown for the second consecutive year, while the Indianapolis Colts failed to make the playoffs under the leadership of Andrew Luck and went 8-8. Finally, the Jacksonville Jaguars continued to be among the NFL's worst teams as they had another abysmal season finishing at 3-13. But 2016 is now in the books and all these teams have made big changes. Here at VAVEL USA, some of our NFL writers got together and shared our opinions for the upcoming 2017 season.
Which rookie in the AFC South will have the biggest?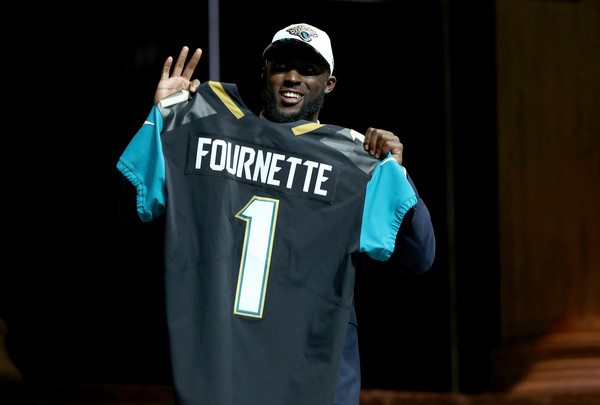 Jamie Joslyn: Every team in this division had a pretty good draft, with some ready-made starters being added to their rosters. However, if you had to pick out one player to make a huge impact on this division and the entire league for that matter, you can't look any further than fourth overall pick, Leonard Fournette, running back for the Jacksonville Jaguars.
Fournette had a monster college career at LSU with 40 rushing touchdowns in his just three seasons there, tied for third most in the school's history. Most experts had him going top 10 in the draft and he ended up one better with Jacksonville taking him top five. The Jags have not been able to get much consistent support for quarterback Blake Bortles since they drafted him in 2014, but with Fournette now in Florida, there will be ample support for Bortles and it should take the pressure off him and allow their decent receiving core to get easier involved in what they do on offense.
Fournette has all the natural tools to be a big success in this league and behind a good, young offensive line he should be amongst the favorites for the offensive rookie of the year award.
Youssef Machkhas: There were plenty of great players picked by AFC South teams. Leonard Fournette is an amazing player and would normally get the pick. However, it seems like Blake Bortles is becoming even worse, as he threw five interceptions in a practice on Saturday (cue in Allen Iverson's practice rant). It may just be practice, but even coach Doug Marrone is concerned. If Bortles can't turn it around, a rookie running back is going to have a lot of trouble when he is the focal point of opposing defenses. Deshaun Watson is impressive Houston coaches a lot and may turn out to be the best quarterback of this draft class. However, Tom Savage may be playing even better, and therefore Watson might not even play this season. That's why Corey Davis will have the biggest impact. The dude had 97 receptions for 1,500 yards and 19 touchdowns his fourth year in college with Western Michigan. Marcus Mariota and the Tennessee Titans keep improving and they have added Eric Decker to round out a nice receiving corps. Davis will be so good he'll become the number one option before the year's end.
Norman Tall: While I think Leonard Fournette will be the best rookie in the AFC South, I think Deshaun Watson will have the bigger impact. The fans in Houston have been hungry for a franchise quarterback for the better part of the past decade. For a franchise that has suffered through quarterbacks like Matt Leinart, Brandon Weedon, Ryan Fitzpatrick and Ryan Mallett, Deshaun Watson could finally be the missing piece that the Texans have long been searching for. For years, the Texans have been known to have a great defense but unsteady offense. However, that could all change now under the direction of Watson.
In addition to Watson, Houston already has pieces on offense to help Watson succeed including Lamar Miller, DeAndre Hopkins and Will Fuller V. With these weapons and an elite defense, the Texans will be in much better shape heading into 2017.
Aidan Thomas: I think Malik Hooker is a slightly under the radar possibility for best rookie in this division. Drafted fifteenth overall by the Colts, Hooker has been hailed as the best ball-hawking safety in the draft, and one of the best secondary players overall. Slightly undervalued in a draft with a handful of Top-10 talent in the secondary, Hooker was a steal for the Colts midway through the first round. The Colts have struggled in years past, but the AFC South has been fairly weak recently, and Hooker could push the Colts from .500 to slightly over, which could be enough to sneak into the playoffs.
Which free agent signing or player acquired via trade will have the biggest impact in this division?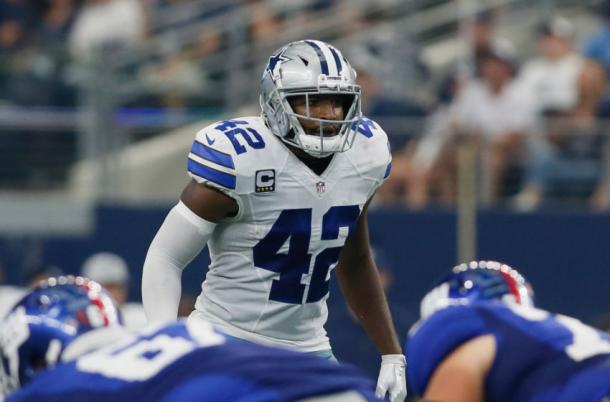 Jamie Joslyn: The Jaguars win again here, as they had a very good free agency overall by adding pieces such as Barry Church and A.J. Bouye into the secondary, as well as improving the pass rush. It's in this area where they've made the biggest free agent signing in the division with the purchase of defensive tackle Calais Campbell on a four-year deal worth $60 million.
The Jags are paying seriously big money for Campbell, but his production has been fantastic with 56.5 sacks to his name in nine years with the Arizona Cardinals. Campbell has been a consistent pass rusher as well by achieving at least five sacks in all but one of his years in the league and he had eight as recent as 2016.
The Jaguars will certainly need a dynamic pass rush as they go up against three quarterbacks who are mobile and can get outside the pocket within their division in the form of Andrew Luck, Marcus Mariota and first round draft pick, Deshaun Watson out of Clemson who may be starting for the Houston Texans.
Youssef Machkhas: Sadly, two of the first players that came to mind were former Texans: A.J. Bouye and John Simon. Decker is another player that can have a big impact. I'm going to go with Bouye, but remember that he can be a disappointment for the team. He had a breakout year last season, finishing 12th in passes defended, but may not continue to produce that well. The Jacksonville Jaguars have been notorious for splurging in free agency in recent years but not really improving their depth chart. Therefore, I think that Bouye will stop that trend, especially lined up alongside promising second-year player Jalen Ramsey, and continue to play really well. Just remember that the Jaguars have horrible luck.
Norman Tall: While it may not being the high profile choice, I think Barry Church will have a big impact coming from Dallas to Jacksonville. Entering his prime, Church was one of the key contributors and play makers on a weak Dallas defense. Joining a secondary that already has Jalen Ramsey and newly acquired A.J Bouye, Church will surely make an impact in Jacksonville this season.
Aidan Thomas: The biggest and newest impact player in the division will be Tennessee's newly signed cornerback Logan Ryan. A longtime New England Patriot, Ryan brings a winning pedigree with him to Tennessee, where the Titans attempt to reach the playoffs on the arm of Marcus Mariota. Defense was a problem at times last season, especially in the secondary, and Ryan upgrades this position tremendously.
Who will be the MVP of this division?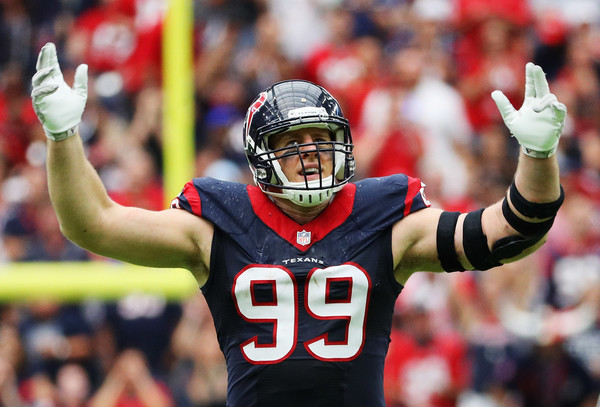 Jamie Joslyn: As far as the MVP of this division goes, I can't look any further than the face of the young Houston Texans franchise, defensive end J.J Watt. Watt only played three games last year due to various back issues, but he was still ranked 35th in the NFL's top 100 players of 2017 list, that tells you how big a star he is in this league as a whole. With all due respect to the guys in this division, the AFC South is not a division full of superstars, but Watt certainly does qualify for elite status.
Watt's accolades and statistics speak for themselves, with a lot of people thinking he should have been named the MVP of the whole league after the 2014 season. It's quite ironic that the best season for the team during Watt's professional career came without him on the field in reaching the AFC divisional round of the playoffs, if Watt had been available then maybe the Texans would have been playing a Super Bowl at home.
If fully recovered from injury and raring to go, then nobody will be able to make as big of an impact on this division as Watt already has and will do again this season with his pass rush and run stopping skills.
Youssef Machkhas: Andrew Luck may be the most talented player in the division. However, mostly due to a poor offensive line and inconsistent options outside of T.Y. Hilton, he will not be able to lead his team to even a playoff berth. That is why I'm going to go with Marcus Mariota. He had a great second season last year, completing 61.2 percent of his passes for 3,426 yards, 26 touchdowns, and nine interceptions. He will be even better in 2017 with another season under his belt and an improved offense. The main concern with him is injuries, as both of his years have ended with injuries. If he gets hurt, then my next choice is DeAndre Hopkins.
After two years of more than 1,200 yards, he got 78 receptions for only 954 yards and four touchdowns. Many feared that this meant he wasn't as good as he was hyped up to be. However, the blame should be put on Brock Osweiler for not throwing him the ball as often (151 targets vs. 192 in 2016) and when he did, throwing it inaccurately (51.7 percent catch rate vs. 57.8, but only one extra drop). With reports that Tom Savage and Hopkins are clicking, Hopkins can become the MVP if Mariota gets hurt.
Norman Tall: The easy pick has to be J.J Watt. When healthy, Watt is the NFL's most disruptive defensive lineman and can wreck havoc on any given Sunday.
While injuries have been a factor early in his career, if he can be fully recovered from his previous back injuries and ready to go, then nobody will be able to have as of a big impact on the entire NFL and especially this division than Watt. He already has proven himself to be one of the league's biggest stars and will continue to dominate in 2017.
Aidan Thomas: The AFC South is probably the least talented division in football, but it's generally a competitive division due to the fact that .500 teams have generally been in the mix until the last couple of weeks of the season. In a division with not many household names, DeMarco Murray of the Titans will be the MVP. You could make an argument for Murray's teammate and signal-caller Marcus Mariota, but I think Mariota is the type of QB that does best with an effective run-game at his disposal. With a versatile back like Murray who can rush and receive can make a difference. Murray may be past his prime, but he still has the talent to lift the Titans.
Which coach or player is most on the hot seat in the AFC South?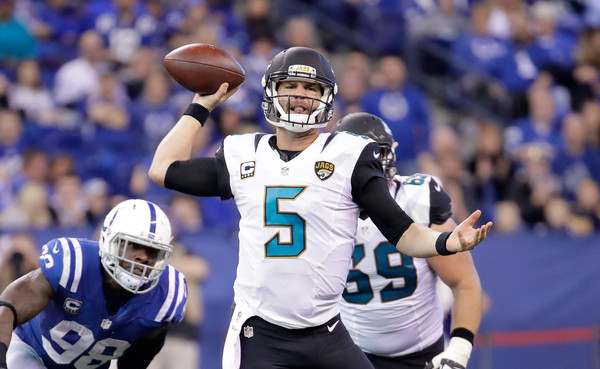 Jamie Joslyn: There's an obvious candidate for me in regards to this question and it's Jacksonville Jaguars' starting quarterback Blake Bortles. After a breakout sophomore season in 2015 where Bortles was seventh in passing yards and joint second in passing touchdowns for the entire league, he took a real regression in 2016 thanks to a touchdown pass interception ratio of 23:16.
Bortles also has the same number of pick sixes as career wins in 46 games as a starter, that number being 11. To be fair to Bortles though he doesn't play behind the greatest offensive line in the league for sure and has ended up on his back a lot despite his dual threat abilities. He also had very little support in the run game last year, which should change this season after taking Fournette in the first round.
This year is certainly a big one for the former University of Central Florida passer, as he is now out of his rookie contract and the supporting cast around him is as strong as it ever has been, with money spent on the defense and some young dynamic pieces on his offense. With the Jags not committing to him long-year in the off-season, this could be the last as a starter for Bortles in this league if he was to bust like he did in 2016.
Youssef Machkhas: If Doug Marrone is in the hot seat, that is just sad. He was hired as coach in the last two games of last season, so a disappointing year shouldn't result in an immediate firing. However, as a player, Bortles definitely is. The former first round pick needs to bounce back from a horrible year and prove that he can be a franchise quarterback. The Jaguars aren't in patient mode, so one more bad season will lead to a benching at least.
As for coaches, it's between Bill O'Brien and Chuck Pagano. O'Brien was supposed to be a quarterback specialist, but the Texans are still looking for a viable option at the position. Patience is running thin after several solid seasons that led to playoff berths only because the division has been bad. Still, it looks like Pagano has the biggest risk of getting fired. After three 11-5 seasons, the Indianapolis Colts have gone 8-8 twice while missing the postseason both times. They need to stop wasting Luck's talent, and Pagano is one of the biggest reasons why they're not improving. One more mediocre year will result in his firing.
Norman Tall: For me, it has to be Blake Bortles. After throwing 35 touchdowns in 2015, Bortles' play in 2016 dropped big time and he threw just 23 this past season. In addition, he had a whopping 16 interceptions to go along with that. Those are not pretty numbers for a franchise quarterback.
This year is certainly a big one for the former highly touted prospect as he now has to prove he can be the face of the Jaguars and put the team on his back. He has failed to make the playoffs in each of his first three seasons and will have to change that this year. With the Jags not being committed to him for the long haul, this could be a last ditch effort for Bortles to prove he can be a starter in the NFL.
Aidan Thomas: Chuck Pagano of the Colts is in the toughest spot. The Jaguars have generally been worse, but they are still rebuilding for the future. The Colts, now years after the glory days of Peyton Manning, have taken a backseat in the division and struggled in recent years. Andrew Luck has been good, but he has failed to really captain his team into the playoffs like many other young quarterbacks. Meanwhile, Pagano is one of the few staff members that survived the purge. The Colts brought in many new front office members, including a new general manager. They may look to get their own coach into Indianapolis before long. Pagano really needs a playoff win or two to keep his job secure.
Who will win the division and how many teams from the AFC South will make the playoffs this season?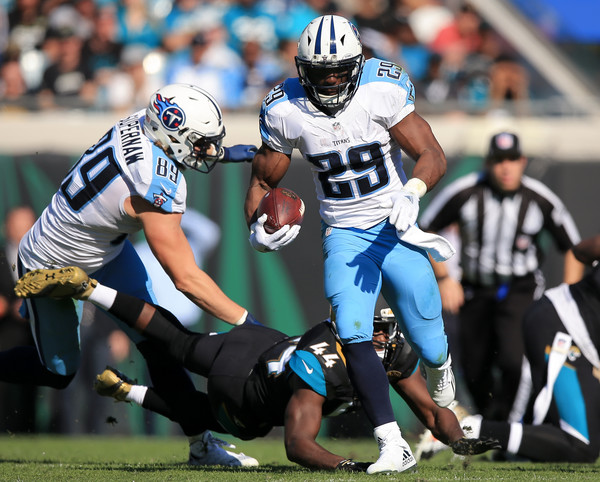 Jamie Joslyn: I do see this division being another tight race again like in recent years along with only the winner of it making the playoffs. I've mentioned the Jaguars a lot so far and I am going to pick them for this division title, which would end a 10-year hiatus from the postseason. There's been a lot of talk about this team over the last couple of years, but I think this year will be the one for them to bring back the glory days they had in the first decade of this franchise. The main reason I think they'll win the AFC south is because Tom Coughlin is back in the building as executive vice president of football operations, Coughlin, of course, was the first ever head coach of the franchise and guided them to two AFC championship games.
Doug Marrone is the other new man in the front office as head coach and although his big league career hasn't been inspiring, under Coughlin's guidance his NFL head coaching career could take off in what is a wide open division. On the field, this team is in great shape, with some big money signings on defense who should keep them in more games than the past and some really exciting young guys in the skilled offensive positions who've been drafted in the last three or four years.
I do think this team's hopes do rest on Blake Bortles' decision-making. If he continues to throw an interception per game, then he's going to kill his team's chances and it might well be another season of what might have been for the Florida based franchise. Ultimately though, Bortles should be under a lot less pressure due to the caliber of his teammates and I do believe he can get this team playing playoff football at Everbank field for the first time this decade.
The winning record will be either 9-7 or 10-6 and I'm only going for one team making the playoffs out of this division because I still feel this is the weakest division in the conference and arguably the entire league, but it is one full of young players and improving every year.
Youssef Machkhas: Barring any injuries (I'm looking at you, Mariota), the Titans will sadly win the division. They had the same record as the Texans (the eventual winners) last season and have greatly improved. Mariota is in his third year, they revamped their receiving corps and the duo of DeMarco Murray and Derrick Henry will, once again, lead to a great running game. Sorry, Colts and Jaguars fans, but your two teams don't have a chance because the first only has a quarterback and the second has everybody but.
The Texans, however, have a chance. Their passing game will still probably be on the poor side. However, Savage has never practiced in the offseason as a starter and Watson has been playing well. If either of them turns out to be better than expected, then the Texans can steal a wild card spot from the Kansas City Chiefs, Denver Broncos, or Baltimore Ravens. That's why the always optimistic me will go with two AFC South teams making the playoffs.
Norman Tall: The popular pick has been the Titans and I see no reason to change my answer. Last season both the Titans and Texans both finished 9-7 and the Titans only missed the playoffs due to the tie breaker. This season with a great amount of offensive firepower in Nashville, this should be the Titans year for a return to the playoffs. They have DeMarco Murray, Eric Decker and now Corey Davis and should be able to be dominant in 2017.
While I think the Titans will win the division it is still possible for the Texans to make the playoffs due to their strong defense. While I see it as a possibility, I think it is still unlikely due to the power house teams in the AFC North and West.
Aidan Thomas: The Titans are finally going to the playoffs. Behind Mariota, Murray, and a solid defense, the Titans unseat the Texans and head to the playoffs.They were close last year before a late-season injury to Mariota all but ended their chances. The Colts and Texans also have chances and don't immediately count out the Jaguars, but I think it's the Titans' year. Nobody else gets in because the AFC South hasn't exactly been a hotspot for wild-card teams in recent years.