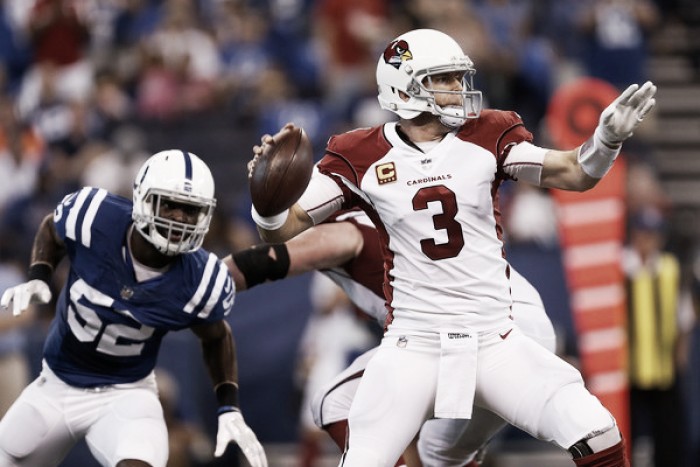 As coaches have said it overtime, a win is a win, no matter how pretty or how ugly. The expectation for the Arizona Cardinals this week was to come into Indianapolis and walk away from an easy victory against the Indianapolis Colts much like the Los Angeles Rams did a week ago.
Instead what ended up happening was a great showing by the Colts, dominating the game for three quarters. The Cardinals would fight back in the fourth quarter, tying the game at 13.
An interception by Tyrann Mathieu and a field goal from Phil Dawson would give the Cardinals a 16-13 victory in overtime.
Palmer shows improvement
Carson Palmer looked better in his week two performance, not by much. Palmer would finish the game with 332 yards with a touchdown and an interception. The touchdown came in the fourth quarter on a 45-yard pass to J.J. Nelson.
His interception came late in the second quarter, trying to complete a deep pass to Nelson. Colts safety Malik Hooker intercepted the pass deep in Colts territory and returned it for 32-yards. It appeared as if Palmer didn't see Hooker over the top of the coverage and threw it right at him.
The offensive line didn't do the Cardinals' quarterback many favors either as the pocket would collapse quickly and often. The Colts would get the Palmer four times for a loss of 26 yards.
Not a bad team debut for Brissett
Jacoby Brissett would set the tone for the Colts offense early. Brissett would complete 20 passes for 216 yards and an interception. He and Jack Doyle would develop great team chemistry, as Doyle would catch eight passes for 79 yards.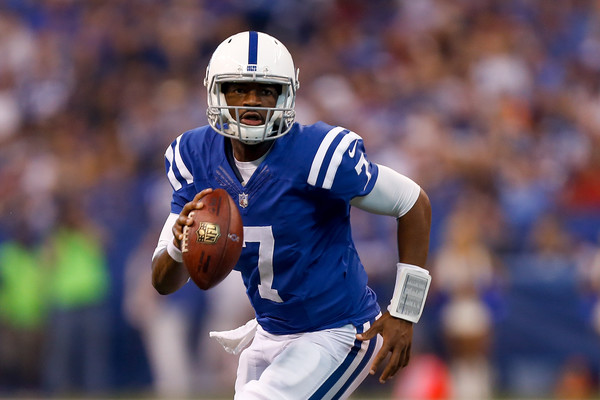 With the Colts not moving the chains on third down a week ago, part of the reason the Colts were 8-18 this week on third down was because of Brissett's mobility. Brissett would rush six times for 22 yards, most coming on third downs.
T.Y. Hilton and Kamar Aiken would benefit from the quarterback change as the would combine for seven catches for 80 yards.
Missing David Johnson
With star running back David Johnson out for an estimated eight to 12 weeks, many were watching how the running back group would respond.
Kerwynn Williams would rush for just 22 yards, while backup Andre Ellington would rush for just 11 yards. Chris Johnson looked like the Johnson of 2015 for the Cardinals as he rushed for 44 on 11 carries, coming into the second half as the main running back.
Though Williams and Ellington had no effect in the rushing game, the inconsistency of the running back rotation didn't allow the running backs to find any rhythm.
Up Next
The Colts complete their back-to-back homestand schedule as they will host the Cleveland Browns next Sunday.
The Cardinals will prepare for another potential NFC opponent as the play the Dallas Cowboys on Monday Night Football.