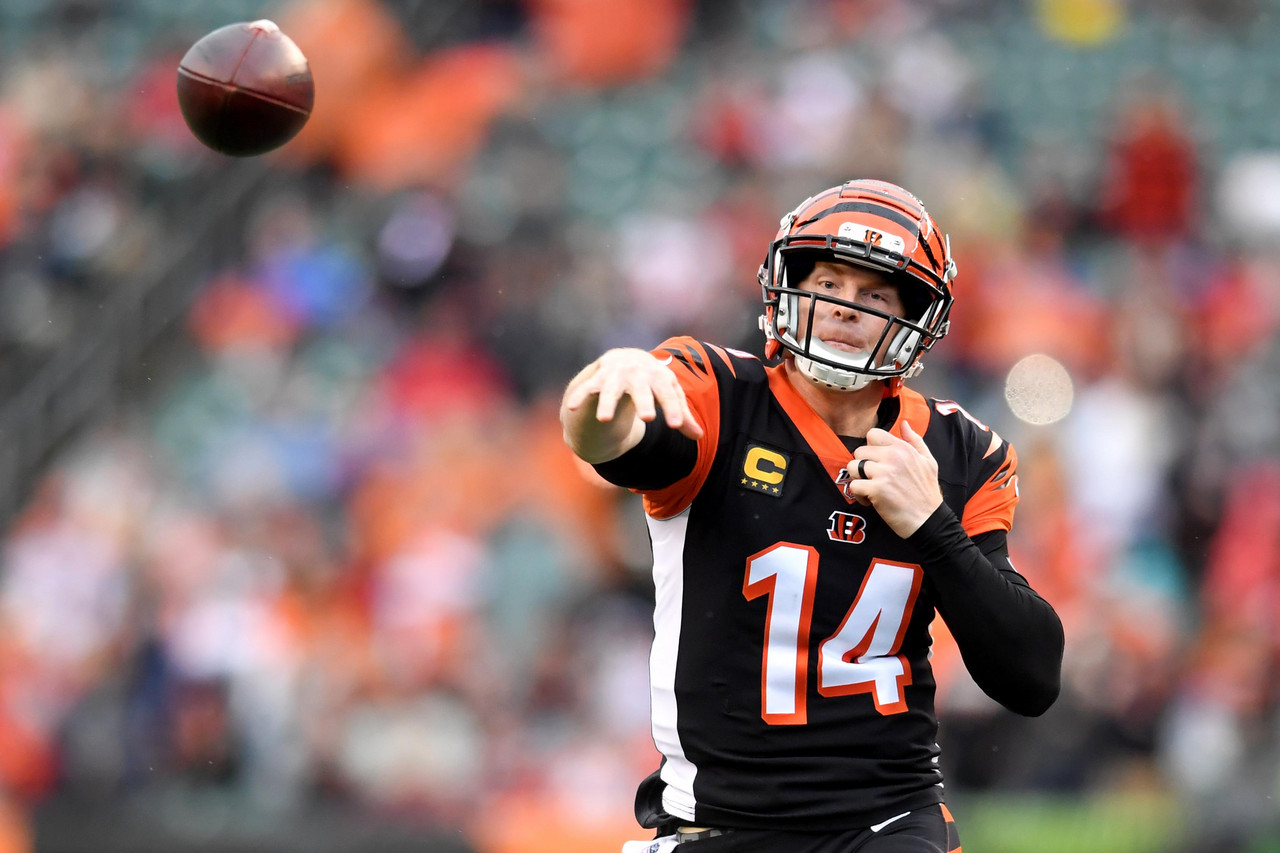 Andy Dalton and the Dallas Cowboys have reached an agreement to a one-year deal.
Dalton has just been released by the Cincinnati Bengals after nine years with the franchise. The details of the deal include a value of $3 million and could be worth up to $7 million, a source told ESPN's Adam Schefter.
Dalton played for TCU and currently lives in Dallas, making the switch of teams easy on his family.
A deal that many people didn't expect
The New England Patriots were a team that fans and experts thought Dalton would sign for - or a team with a less certain starter than Dak Prescott.
Despite Dalton signing for the Cowboys, Prescott remains the starter - especially after the incredible contract he was given earlier in the off-season. He was given a franchise tag in March at a cost of $31.4 million.
Prescott and the Cowboys are keen to sign a multi-year contract, however, Prescott has not agreed to any of the terms. Reports suggest Prescott wants to be the highest-paid quarterback in the NFL.
The signing also shocked former Cowboys receiver, Dez Bryant.
Nothing against Andy dalton because I think he's a great player..but the cowboys are extremely out of line... Pay Dak... I watched the cowboys pay Tony Twice once without a winning rec... I guess the cowboys viewing the QB position a plug in piece because of the dominant offense

— Dez Bryant (@DezBryant) May 3, 2020
Dalton opens up on how he left Cincinnati
Dalton has told the Bengals' official website: "This year there were a good amount of quarterbacks available.
"I think it would have worked out differently if I had been a free agent when the new league year started. I was under contract and that hurt me.
"Im sure teams knew they (the Bengals) were going to take a quarterback at No.1 and they would release me and there was no reason to rush into anything," Dalton said.
NFL Network reporter, Ian Rapoport, believes that Dalton's move to the Cowboys has nothing to do with the contract negotiations between them and Prescott.
Prescott has made it to the Pro Bowl twice in his four seasons and Dalton is a four-timer. No other team has two quarterbacks with two or more Pro Bowls to their name.