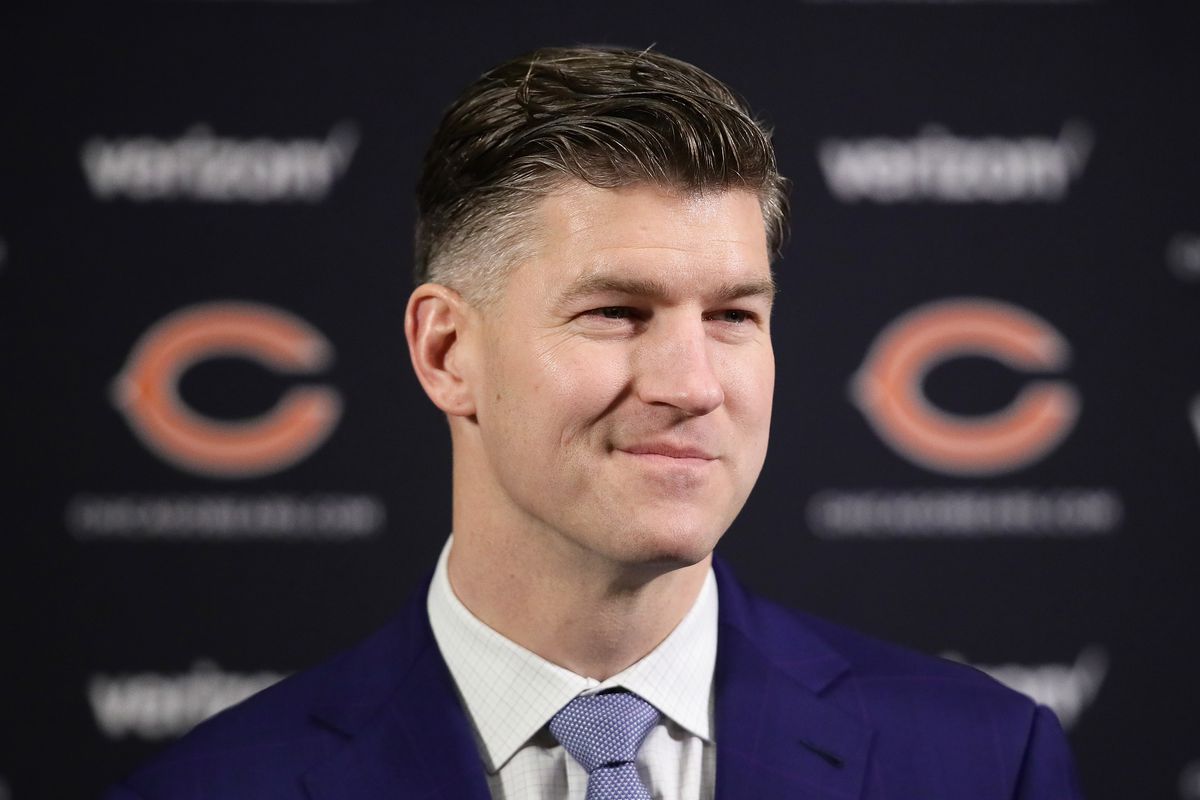 After the Chicago Bears declined to take quarterback, Mitchell Trubisky's fifth-year option, they may have declared themselves "open for business" in the 2021 NFL Draft.
Now that is a little far away so let's take a look at why they didn't draft a quarterback in this year's draft.
For the fifth year out of six, general manager of the Bears, Ryan Pace, couldn't find a quarterback that suited his needs. With the second overall pick in the 2017 NFL Draft, Trubisky remains the only quarterback to be drafted by Pace.
Pace has been asked this question already by multiple media outlets but he told ESPN: "Every draft, different positions, there are strengths and weaknesses. But for us to take any position, it just has to align for us the right way. So sometimes there's players we like at that position, and the board doesn't fall that way for us.
"That's what happened for this draft, and we're OK with it because we came away with seven players that we're really excited about."
Pace then put faith in the two quarterbacks he already has: "From Mitch to Nick and to Tyler Bray, we have confidence in our quarterbacks, and we're looking forward to that," Pace said. "The board fell a certain way. We have to be disciplined with it, and that's just the way it played out."
If the draft didn't "align" for the Bears - that means they wanted...who?
The Bears had picks; 43, 50, 155, 163, 173, 226 and 227. The highest-rated quarterbacks were all taken in the first ten picks meaning the Bears had no shot. However, the Green Bay Packers took Jordan Love (surprisingly) with their first pick in the draft at No. 26.
Had Love still been available when the Bears' picks came around, their decision may have changed.
But the Bears remain with Trubisky and their offense needs to help its strong defense IF they want to get anywhere near to the post-season in 2020.