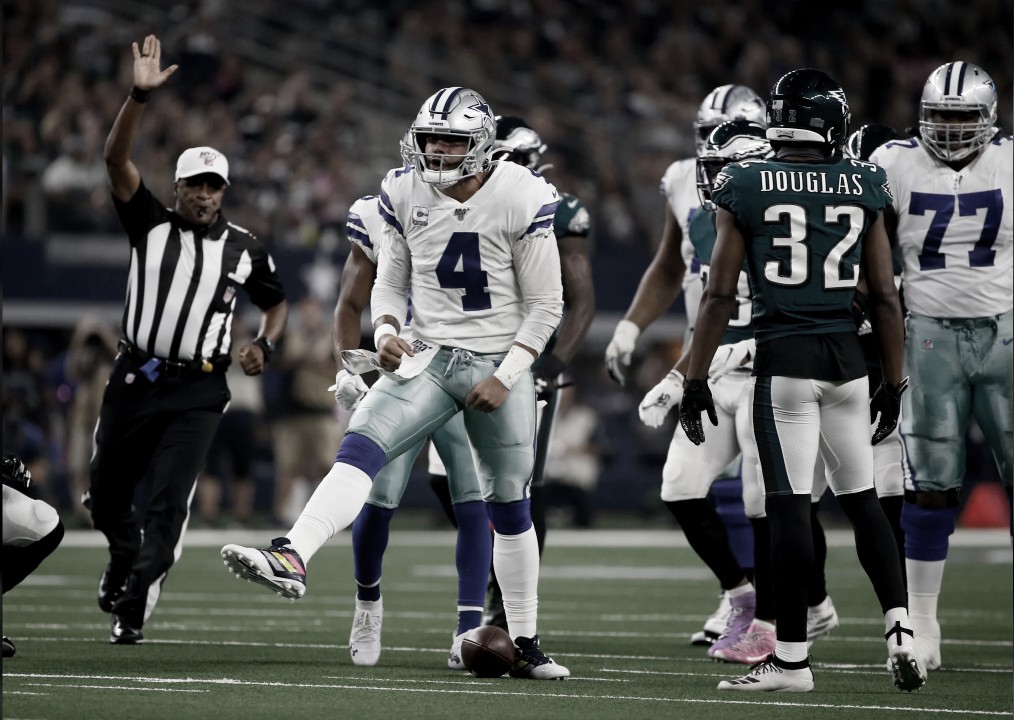 Cowboys beat up on Minnesota
End of game
4Q | 3.34
4Q | 8.16
4Q | 10.04
End of 3rd Quarter
3Q | 1.09
3Q | 3.55
3Q | 6.08
3Q | 8.15
3Q | 10.09
THIS IS POLLARD
3Q | 12.32
THIRD QUARTER KICKS OFF
Halftime
2C | 0.00
2Q | 0.00
2Q | 0.31
2Q | 1.43
2Q | 4.27
2Q | 5.36
2Q | 13.25
End of 1st Quarter
1Q | 1.26
1Q | 6.39
1Q | 10.22
1Q | 13.44
THE MATCH KICKS OFF
Minnesota exposes its undefeated home record
Minnesota has confirmed its favoritism
Dallas doesn't want to get away from its playoff chances
Injury Report
Injury Report
Start of coverage
Tune in here Dallas Cowboys vs Minnesota Vikings
What time is the Dallas Cowboys vs Minnesota Vikings game for the 2022 NFL season game?
Head to Head: Cowboys vs Vikings
Key Player- Minnesota Vikings
Key Player - Dallas Cowboys
Injury Report
How are the Minnesota Vikings doing?
How are the Dallas Cowboys doing?
Follow the action of week 11 of the NFL season
The Stadium
Welcome VAVEL friends!