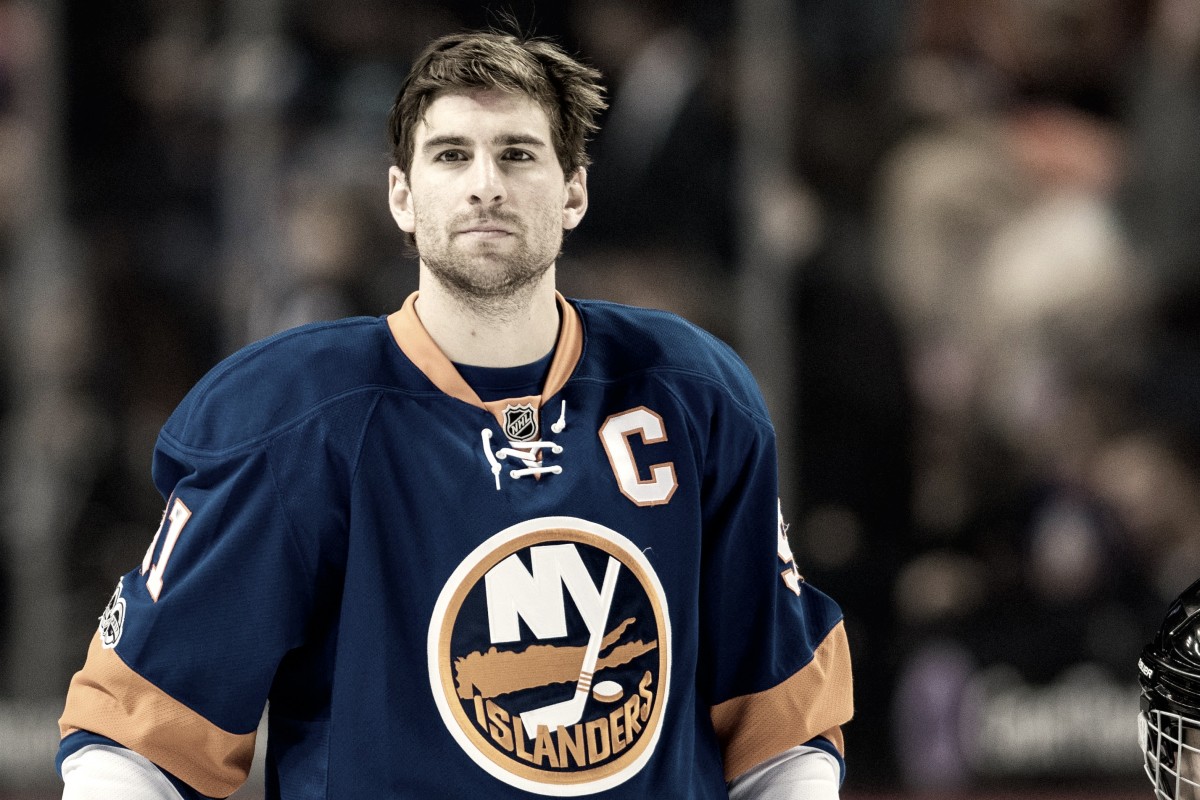 The NHL off-season is officially here and it is arguably the most exciting time of year in terms of trades and signings.
Let's have some fun and make some bold predictions for things that might happen this summer.
1) John Tavares will not re-sign with the New York Islanders
The New York Islanders have done very little to convince John Tavares that they are serious about winning. It will be tall order for them to surpass teams like the Pittsburgh Penguins, Tampa Bay Lightning, and Washington Capitals in the next few years.
As a result, there is a chance that he will want to sign elsewhere.
Tavares will be turning 28 soon and wants to win now! There are several teams which might give him a better chance to win in the West and they include:
1) Vegas Golden Knights - They are a legit contender, have plenty of cap space and are likely in the market for a superstar like Tavares to bolster up their roster.
2) San Jose Sharks - They have a competitive team that is ready to win now. The cap situation might be a bit tricky but if they don't bring back Joe Thornton and his $8,000,000 cap-hit, they might be able to work Tavares into the equation.
3) Edmonton Oilers - This might be a bit far-fetched but if Tavares shows interest in signing with Edmonton, the Oilers must at least try to see if they can sign him.
It might mean parting ways with a name like Ryan Nugent-Hopkins, Leon Draisaitl and more. But getting a chance to have Connor McDavid and John Tavares on the same team is something Peter Chiarelli should consider.
2) Vegas Golden Knights will acquire another franchise player (John Tavares, Erik Karlsson)
Given how impressive they have been in 2017/18, the Vegas Golden Knights might be one of the more aggressive teams this off-season.
Rather than building for the future, they might be looking for ways to immediately improve their team this summer.
Names like John Tavares and Erik Karlsson should be on their radar.
They have the money and assets to go after big names, and it won't be hard for them to attract free agents either. As good as they have been, aside from Marc Andre-Fleury they don't have an elite superstar in their lineup. If they are able to land one or both (Tavares and Karlsson) then it would be considered a very successful summer.
3) Auston Matthews will be named Captain
The Toronto Maple Leafs have been without a captain for a while and it might be time for them to name one this summer.
With their older players (Tyler Bozak, James van Riemsdyk) likely moving on, it looks like it's finally time for the Maple Leafs to name Auston Matthews as their captain.
He is their best player and should be a franchise cornerstone for the next ten years.
Although Matthews is still young at 20-years-old, like many generational players (Sidney Crosby, Connor McDavid) he shouldn't have much trouble taking on a bigger leadership role this early in his career.
4) Pittsburgh Penguins will trade Phil Kessel
Rumors have been heating with Phil Kessel being shopped. As they look for ways to shed salary and get younger, there is a good chance Kessel might be on his way out.
The Pittsburgh Penguins have shown that they are not afraid to make big moves in the past, and at 30-years-old, Kessel is not that old and still a very productive player, so he should draw interest from teams looking for some an elite 30-goal scorer.
Possible landing spots: Calgary Flames, Columbus Blue Jackets, Vegas Golden Knights, New Jersey Devils.
5) James van Riemsdyk returns home to New Jersey
With many looming contracts on the horizon, it doesn't look like James van Riemsdyk will be returning to Toronto next season.
He will be one of the more sought-after free agents this summer, and there is a chance that van Riemsdyk will sign with his hometown team, the New Jersey Devils.
They are an exciting up-and-coming team in need of a proven offensive forward in the lineup. van Riemsdyk gives them exactly that, and the money-wise Devils have the cap-space to give JVR a deal he can't refuse.
Expect Devils' GM Ray Shero to go hard after JVR this summer and try to bring him home.
6) Henrik Lundqvist leaves New York
The New York Rangers have already made it clear that they are going through a full-rebuild which means they will try to move out other veterans for future assets.
As a result, it wouldn't be surprising if the Rangers ask Henrik Lundqvist to consider waiving his no-trade clause again.
We all know he loves New York and wants to stay, but at the same time, he might want one last shot at the Stanley Cup. If a contending team comes calling it might change his mind and mark an end to "The King's" time on Broadway.
7) Erik Karlsson gets traded to Vegas or Vancouver
As much as they want to keep Erik Karlsson, the Ottawa Senators are a budget team. Given how bad they were last season, there is a chance that he won't want to re-sign with the team long-term.
If both sides can't work out a deal, the Senators won't want to let him walk away for nothing.
As a result, it is a possible scenario Karlsson could be traded for the right price this summer.
Expect teams like the Vegas Golden Knights or the Vancouver Canucks to make a serious pitch for the superstar defenseman this summer if he is available.
8) IIya Kovalchuk returns to the NHL Washington Capitals
Ilya Kovalchuk has hinted about a return to the NHL, and the rumors have been heating up... it might finally happen this summer.
It is uncertain where Kovalchuk may end up but the Washington Capitals might be the desired destination. He has strong ties with Alexander Ovechkin and would probably want to join a Cup-contending team.
At this point in his career, money is not a huge problem for Kovalchuk so would he may be willing to take a pay cut for another shot at the Stanley Cup?
On the other hand, the Vegas Golden Knights might be another desired destination. They are a competitive team, have money to spend and are hungry to add star-power.
Kovalchuk might be someone they will go after this summer.
What do you think of these bold predictions? Let us know in the comment section below.