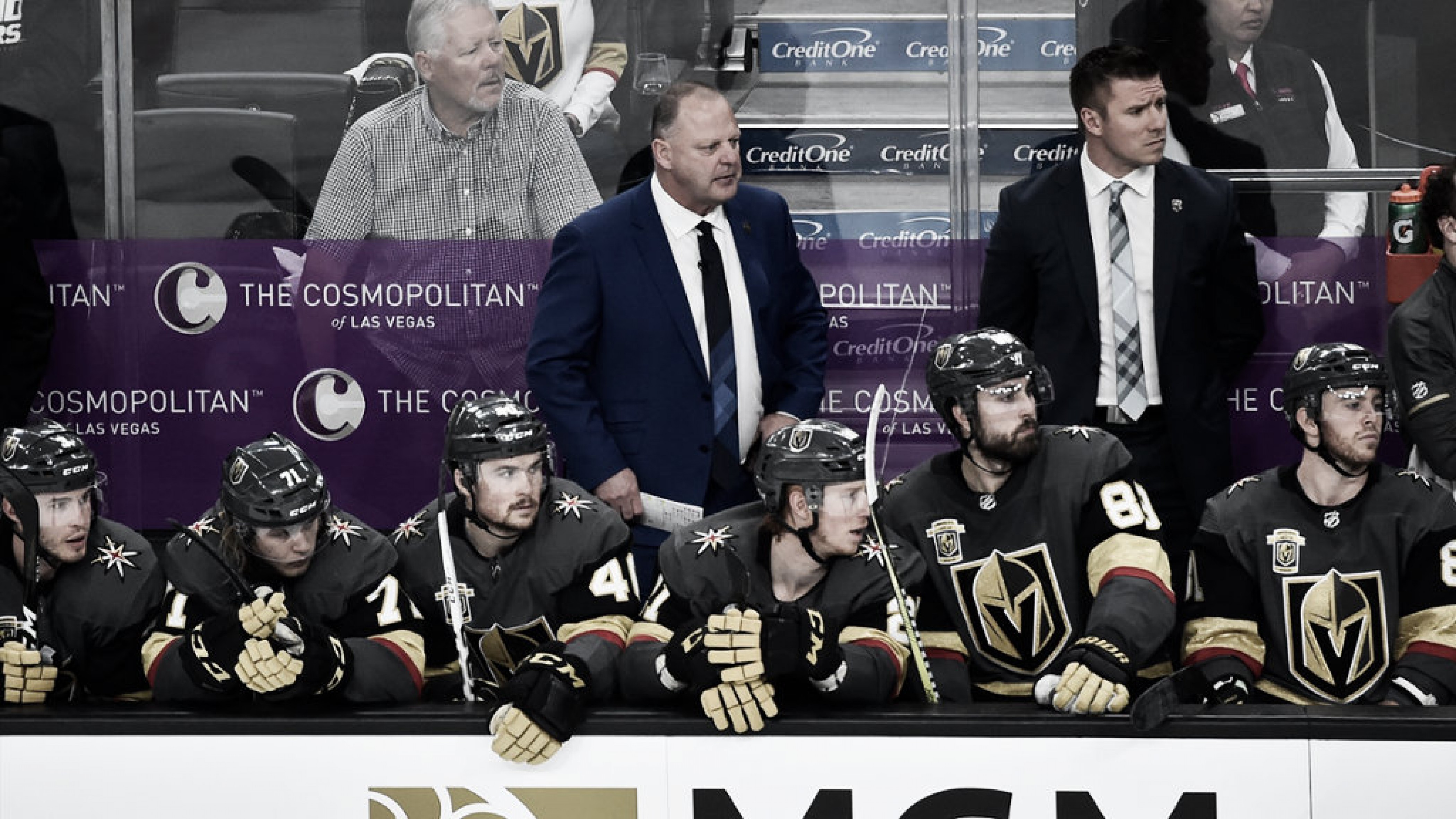 The question most Vegas Golden Knights' fans must be asking themselves is... can this team go as far as they did last season?
After all, practically no one predicted their phenomenal finish last season, and with the changes to their roster, it can be expected that they may not achieve as much this coming season.
The roster will change... what else is new?
When the new kid on the block in the NHL left camp for their initial season, 35% of the roster who started with the team wasn't there when they battled for Lord Stanley's Cup.
While many will say the losses of James Neal (25G, 19A) and David Perron (16G, 50A) may cripple the team's success next season, they did add veteran Paul Stastny who tallied 16G, 37A last season.
A lot hinges on whether star Swede William Karlsson will sign the dotted line and continue to play in Sin City. As the team's leading scorer with 43G, 35A last season he will demand... and deserves a big increase.
It's not like the Vegas club is short on cap space with nearly $14 million to play with and can offer Karlsson a hefty pay raise from his meager $925,000 salary... I mean how does he exist on that salary? (heavy on sarcasm... I know)
It is vital to ink Karlsson as he seems to be an integral ingredient in their offensive attack. The defense certainly didn't pitch in much last season in the scoring column as they finished 18th in the league in scoring from the blueline.
Colin Miller finished with 10 goals and 41 points. He does have a wicked shot from the blueline. He was rewarded for that with a four-year $15 million contract extension making him the highest paid defenseman on the team.
Ryan Reaves will be back
Every team needs an enforcer (wait... are they still called that?) and Ryan Reaves can fill that role. At 6'1", 225lbs he knows how to handle himself in the corners and proved to be an unexpected scoring threat in the playoffs tallying two timely goals in 10 games.
He just signed a two-year contract extension for $5.55 million, so Vegas must think he's worth keeping around. Plus, he can really fight with the best of them.
Top line still is tough to stop
The Golden Knights are almost certainly going to head into 2018/19 campaign with Reilly Smith, Jonathan Marchessault, and William Karlsson as the top line, but beyond that, nothing is set in stone.
Still, most NHL teams only wish that they had the firepower of these three talented forwards. That line accounted for 34.3% of the team's total goals.
Now, the only question becomes can they keep it up going into the next season?
Let's face it the entire team was a group of castoffs who were exposed in the expansion draft, but yet performed off the charts.
Take Karlsson as an example. He totaled a not too impressive 50 points in 165 NHL games with the Anaheim Ducks and Columbus Blue Jackets. Then, he arrives in Vegas and goes hog wild with 43 goals?
It's the NHL.
Vegas will still be tough, but can they top last season?
That's difficult to determine.
There are factors like the Erik Karlsson factor which can change anyone's opinion of how they'll do. It goes without saying that IF the Golden Knights (or any other team for that matter) acquires one of, if not the best blueliner in the NHL, that their fate will immediately be upgraded.
Mark Andre-Fleury factor
If Mark Andre Fleury can play more games than last season (46) due to injury the Golden Knights will be even tougher to beat this next season. His stats are nothing short of amazing.
With 29 wins, 13 losses, 4 overtime/shootout losses, he is in a class of his own. Add in his stellar .927 save percentage and a 2.24 goals against average plus four shutouts and it's easy to see why the team just rewarded him with a three year $21 million contract extension.
Conclusion
There were plenty of naysayers when the Vegas Golden Knights started winning and moving towards the Western Conference title last season.
That was then... this is now. They certainly aren't anything close to a comparable expansion team of the past. They were well coached and managed, and that goes a long way.
If the team doesn't land the prize of free agency Erik Karlsson, they will still be a formidable opponent and should be in the fight in their conference once again.
They definitely showed they can play with any team in the NHL.
Just ask the Stanley Cup champion Washington Capitals.
What is your assessment of how the Vegas Golden Knights will do in the upcoming season? Let us know in the comments section below.