Dale Earnhardt Jr. made headlines on Wednesday during NASCAR's Daytona 500 media day when he said that if he were to win the Monster Energy Cup Series championship this year, he would consider retirement.
"Hell yeah. I would definitely not want to come back and race anymore if I won the championship, I'd be outta of here," he said. "I've always wanted to win a championship so badly. And coming back from this injury, we've worked so hard. So to come back this year and win the championship, it would be hard not to hang it up."
Entering final year of contract; has yet to win championship
The 42-year-old is in the final year of his contract with Hendrick Motorsports and has had health issues, as he missed the last portion of last season after suffering a concussion during the June race at Michigan International Speedway.
Despite being named the sport's Most Popular Driver for 14 years in a row, Earnhardt Jr. has yet to win a championship in NASCAR's premier series, though his father Dale Earnhardt Sr. won seven during his career, as has teammate Jimmie Johnson.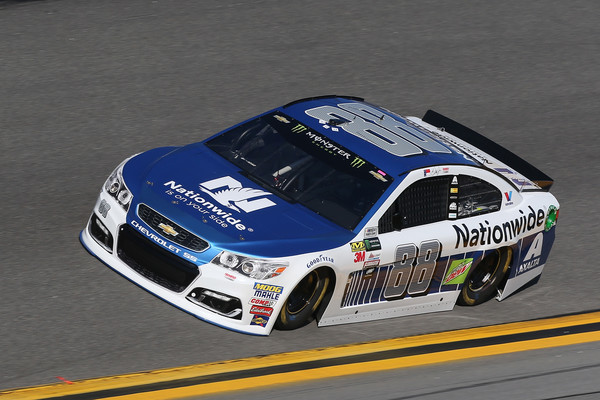 "It just really depends on a lot of different things," Earnhardt said, reflecting on the idea of the 2017 championship. "I said that a little tongue in cheek yesterday, but I'd definitely consider it because that's the last box I don't have checked really. There's a few races I'd like to win. But the championship would definitely be the icing on the cake for my career."
The newly-married Earnhardt Jr. made his cup debut in 1998, after a successful run in the Busch Series (now the Xfinity Series) driving for his father's team. He has won the Daytona 500 twice (2004 and 2014) and has finished in the top-five in the standings multiple times, with the last one being a fifth place finish in 2013.
He did not run in the Advance Auto Parts Clash at Daytona, choosing instead to allow Alex Bowman, who drove his car during his absence last year, to drive in the race, since he also qualified but had no ride.
Earnhardt Jr. qualified on the front row for Sunday's race in his return to racing after missing the final half of last season due to medical issues stemming from a concussion he suffered last year at Michigan. Teammate Chase Elliott will start on the pole.