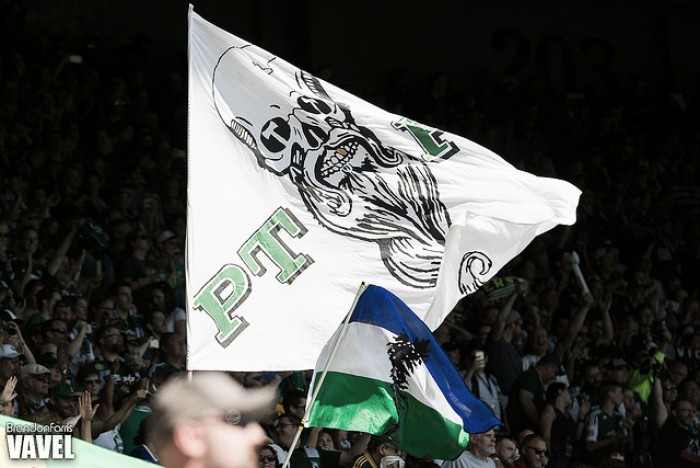 After four long months of inactivity, the Portland Timbers kick off their 2017 season at home against MLS newcomers Minnesota United. After winning the MLS Cup in 2015, the Timbers struggled in their defense of that trophy last year, missing the playoffs in particularly ugly fashion thanks, in no small part, to their cumulative zero wins on the road.
After the mess of last season, it's safe to say the Timbers had a lot of work to do. Several moves later, the team is ready to challenge for the Cup again; here's a look at a few things to watch for not just in Friday's opener, but also throughout the season.
IT TAKES TWO
The two newest high-profile Timbers signings were signed, in no small part, for how they'd pair up with a teammate as much as for what they brought to the table themselves. In the center of midfield, David Guzman was signed from CONCACAF Champions League rival Deportivo Saprissa as a defensive midfielder. Thing is, the Timbers already have a great defensive midfielder in Diego Chara, so why get Guzman? Simple: Guzman takes a lot of pressure off Chara. In the preseason, Guzman's lined up more or less directly behind Chara, which means Chara doesn't have to run from box to box and side to side for 90 minutes of every game anymore.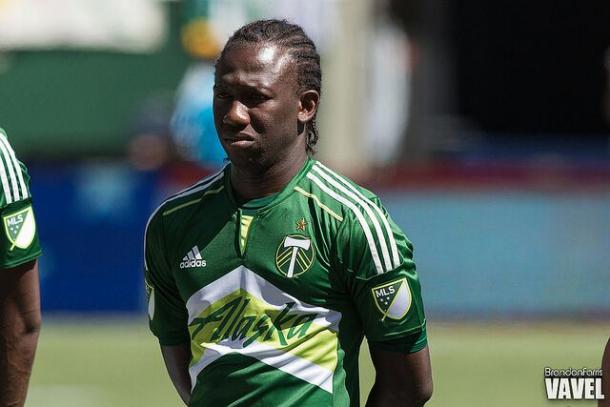 With Chara turning 31 in just over a month, this is no small consideration - he does so much work that his decline phase will probably, when it finally arrives, be very steep. His game is based on speed and timing, two things that, in sports, don't age well. Guzman can, then, slot in behind Chara and do a lot of the dirty work in the defensive third of the pitch, freeing Chara to do his thing and push a little more forward - which might see him get a few more shots on goal as well.
The other intriguing pairing is that of Sebastian Blanco and Diego Valeri. Blanco was brought in to be the player Lucas Melano never could be - the guy who pulls the strings, starts the scoring moves, and makes the opposition focus on him so much that it frees up other Timbers to do good things.
Watching Blanco in the preseason was a joy - there were several occasions where I saw him drop a pass on a player in the exact spot where a player would want it to be, right in his stride. The problem with MLS is that nobody passes like that, though, so those passes went for naught. But, when that gets dialed in, and when players begin to expect that the ball will be where they want it when they want it there, that will be a ton of fun to watch.
Blanco also, theoretically, frees up Darlington Nagbe from his traditional "shuttling" role and unlocks him to get forward more and, maybe, bang in a few more goals.
DEFENDING YOUR LIFE
The 2015 Cup-winning center back pairing of Liam Ridgewell and Nat Borchers got off to a fairly slow start in 2016; Borchers was increasingly looking like he'd lost a step, and Ridgewell, for whatever reason, wasn't firing on all cylinders either. Then, catastrophe struck; Nat Borchers went down with a ruptured Achilles in July, and, after already struggling with inconsistency on the back line, things just got worse without a reliable center back partnership. The Timbers allowed more goals in 2016 than anyone in the West, and a lot of those goals came late in games and cost the Timbers points.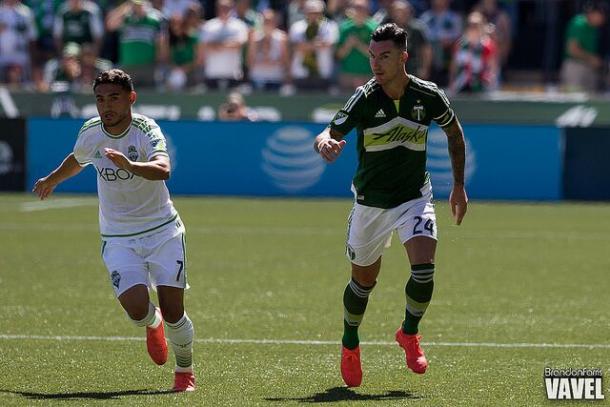 With Nat Borchers injured and, realistically, old enough to warrant significant questions about his eventual effectiveness if he returned, the Timbers looked to Gbenga Arokoyo to be his replacement in 2017. That plan lasted all of a week, as Arokoyo ruptured his Achilles very early in training camp. The Timbers are still looking for a permanent replacement but will be going into 2017 using a combination of likely Opening Day starter Lawrence Olum and another new signing, Roy Miller, who joins the team March 1 and will work his way into the rotation while the Timbers look for a longer-term solution.
ON THE ROAD AGAIN
After the Timbers won the 2015 MLS Cup, I got a championship scarf that, on one side, says AWAY DAY LEGENDS. My most fervent wish for 2017 is that I can wear that scarf to away games and not have it be an ironic joke. The Timbers, famously, didn't win on the road last season, and they'll be looking to rectify that as quickly as possible in 2017. With their first two road games being against a significantly rebuilding LA Galaxy side in week two and a trip to last year's 18th-place finisher Columbus Crew - coincidentally the site of that Cup win, their last road win - in week four, the Timbers have a good chance of shaking off that particular issue in pretty quick fashion.
STRONG START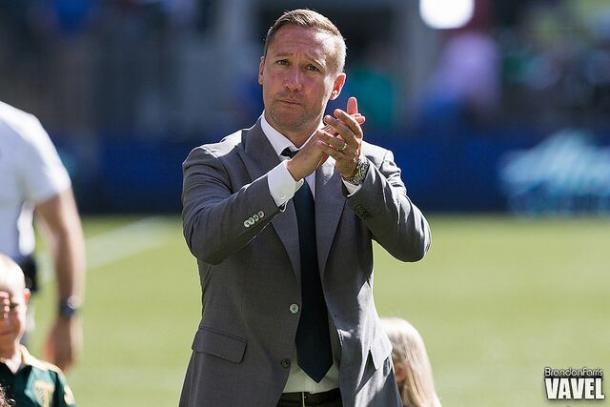 Caleb Porter's Timbers struggle in March. That's just a historical fact - since he took over the team in 2013, the Timbers have won exactly one game in March, that lone win being in last year's home opener against Columbus. It used to be that MLS was a league where a slow start didn't really matter, but that era is no more - if you want good playoff seeding, or indeed to make the playoffs at all, your team better start stronger than the three points the Timbers average in March under Porter.
Preseason results don't matter much, and it's tough to read tea leaves this early, but the Timbers looked far better in limited time together this February than they did during long stretches of 2016. If that form continues, March could be a better start to the season, and 2017 will be much more satisfying for Timbers fans than was 2016.