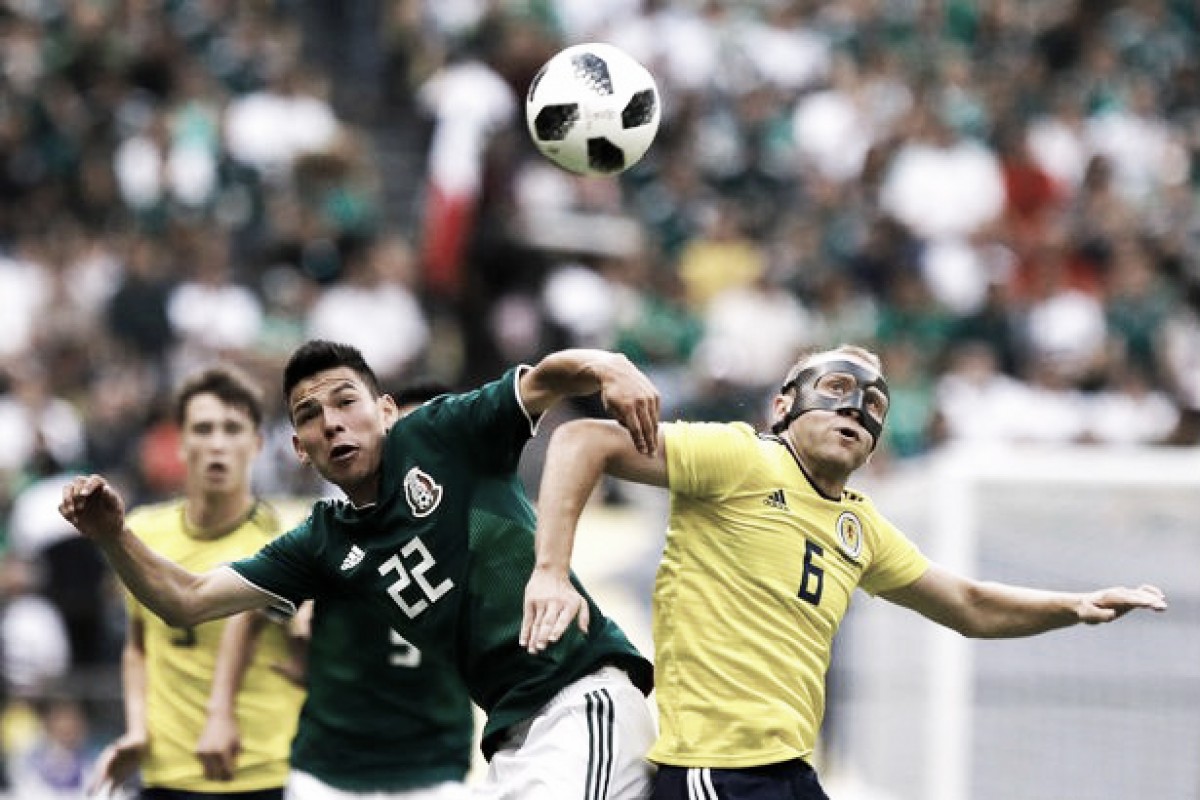 Mexico is now just a week and a half away from the start of their World Cup against Germany, but instead of focusing on their friendly against Denmark in Copenhagen, El Tri must also face a scandal and backlash from a fan base that isn't happy.
Raining Boos in El Azteca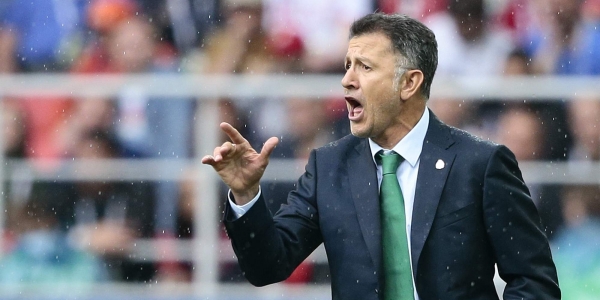 Saturday was supposed to be a day of celebration for the Mexican National Team as they played their final game in the Americas before setting off to Europe. An early Giovani Dos Santos goal in the 12th minute against Scotland was the kind of start for the match that was also supposed to be a celebration. Mexico continued to create chances for the next 78 minutes, but much like their much earlier in the week against Wales, they were unable to finish those chances and put more goals in the back of the net.
This lead to a frustrated Mexico crowd that began to heavily boo the national team as the final whistle approached and also began to chant "Osorio Fuera" (Osorio out) in regards to Mexico's head coach Juan Carlos Osorio.
Unfortunately for Osorio, who has won two-thirds of his games for Mexico and besides a few bust-ups during in-game actions, has brought a professionalism to the Mexican head coaching position that's been missing for some time, this has been nothing new for him. While it looks like he has complete respect, has all his players buying in, and is highly regarded around the world, Osorio unorthodox methods and styles have yet to win over fans and Mexican media pundits alike.
Saturday night fiesta, Tuesday morning tabloids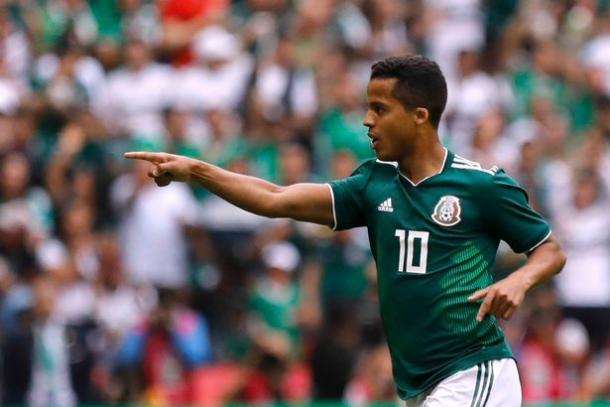 Yesterday news came out that after Saturday's match against Scotland, Hector Herrera, Jesus Gallardo, Giovani, Jonathan Dos Santos, Marco Fabian, Jesus Corona, Guillermo Ochoa, and Carlos Salcedo were seen coming out of a club at around 4 am with a bevy of ladies.
Somethings that are important to take away from this story is that the players did not break any team rules and were given the following day off from training as they prepared to leave Mexico for Europe. Stories following the report indicate the Mexican captain and legend Rafael Marquez had a sit-down talk with the eight players to get them straighten out and that the federation will not take further action with the players.
Today it was reported that Hector Herrera, one of the players involved, were given permission to leave the team's camp today to deal with a personal issue. The player is set to return the following day but the reason is set to be linked with the issue from Saturday.
The story from Saturday night and the reaction to Carlos Osorio earlier in the evening highlight the fragile relationship the Mexican players have had with the Mexican media over the last few years. There are recent examples of current players not speaking to the Mexican media, including Carlos Vela when he returned to the team four years ago and Mexico's most well-known player, Javier Chicharito Hernandez, not conducting an interview with the Mexican media (but with other outlets around the globe) for two years.
What these examples over the last few days could bring out of this team headed into the World Cup is the ability to bring them more united and set a "Us Against the World" mentality and allow them to rally around their coach, but also each other.
Mexico is set to take on Denmark Saturday before kicking off their World Cup campaign June 17th against World Champions Germany.