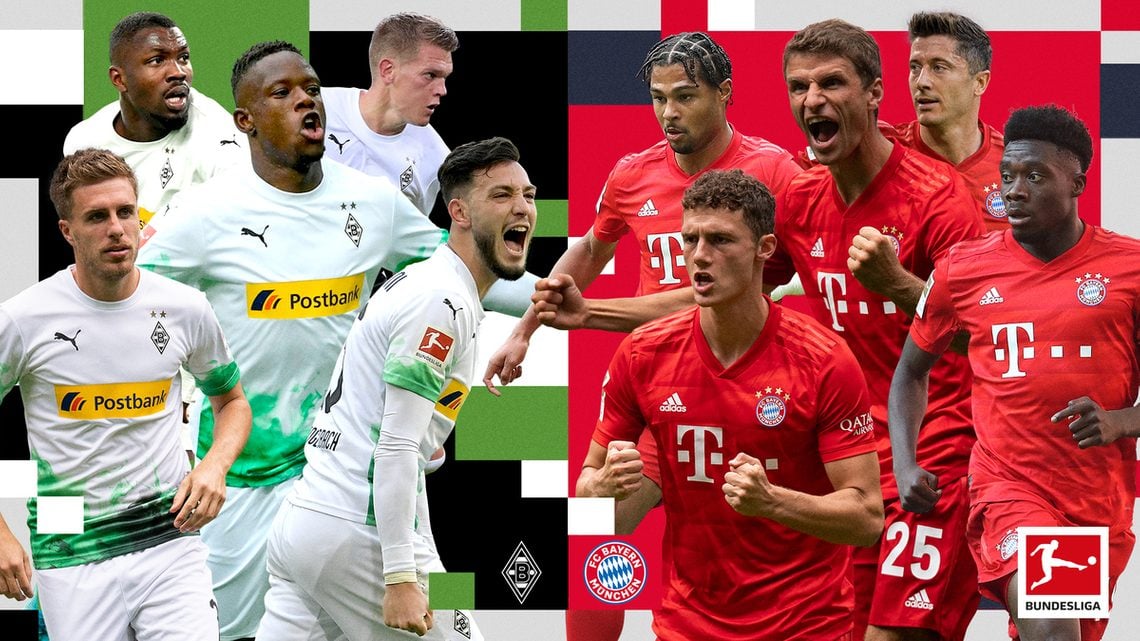 Thank you all!
END OF THE MATCH: BORRUSIA BEATS LEADER
90' Stindl leaves with discomfort
84' Plea almost set
79' First yellow card
73' Lewandowski misses and Bayern make changes
67' Double change for the visitors
61' To the crossbar
59' Sommer saves again
56' Bayern could have equalized
53' Bayern take a corner
END OF THE FIRST PART
45' Ulreich saves the third
1-2
32' GOOOOAALLL
1-1
27' GOOOOAAALLL
1-0
18' GOOOOOAALLL
13' Clear chance for Lewandowski
8' Goalkeeper Sommer makes a good catch
THE MATCH BEGAN
5 minutes
Borussia Monchegladbach the team that has taken the most points from the Bavarians
5 departures for Borussia Mönchengladbach
Nagalsman's team losses: 14 in total
This is Hutter's eleven that also has several casualties due to COVID-19
This is the Bayern Munich eleven with a large number of absentees
1 hour
How to watch Bayern Munich vs Borussia Monchengladbach in Bundesliga ?
What time is the match Bayern Munich vs Borussia Monchengladbach in the Bundesliga?
Statement by Borussia Monchengladbach's coach
Nagalsman's team already preparing for Friday's game
How are Borussia Monchengladbach coming along?
How are Bayern Munich coming along?
Background
Headquarters
Preview of the match
Welcome to VAVEL.COM's LIVE coverage of Bayern Munich vs Borussia Monchengladbach in the Bundesliga.