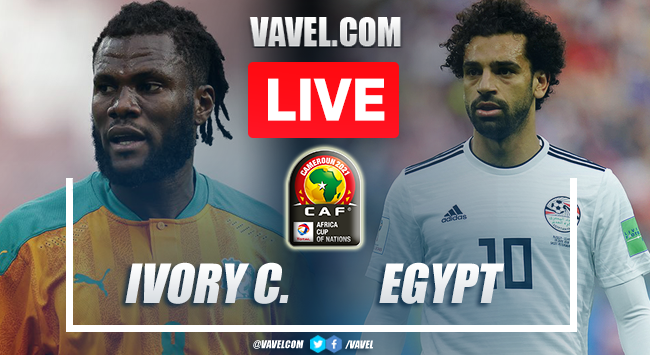 Summary
Thank you for following the VAVEL.COM broadcast.
IT'S OVER
WE GO TO PENALTIES
SECOND OVERTIME STARTS
FIRST OVERTIME BEGINS
TO OVERTIME
80´
60´
SECOND HALF BEGINS
END OF THE FIRST HALF
36´
27´
20´
15´
THE GAME KICKS OFF
EGYPT TEAM SUMMARY
IVORY COAST TEAM SUMMARY
EGYPT'S STARTING ELEVEN READY
THE IVORY COAST ELEVEN IS READY!
INTERESTING FACTS EGYPT
INTERESTING FACTS ABOUT IVORY COAST
DRESSING ROOMS READY
FIRST DUEL SINCE 2013
THE WAIT IS OVER
Tune in here Ivory Coast vs Egypt Live Score
What time is Ivory Coast vs Egypt match for round of sixteen for African Cup?
Watch out for this Egypt player:
Watch out for this Ivory Coast player:
Egypt's final lineup:
Last Ivory Coast lineup:
Background:
About the Stadium:
They want to win if they have to
In search of victory
To engrave their name in the glory
Kick-off time
Welcome to VAVEL.com's LIVE coverage of the African Cup round of sixteen: Ivory Coast vs Egypt!