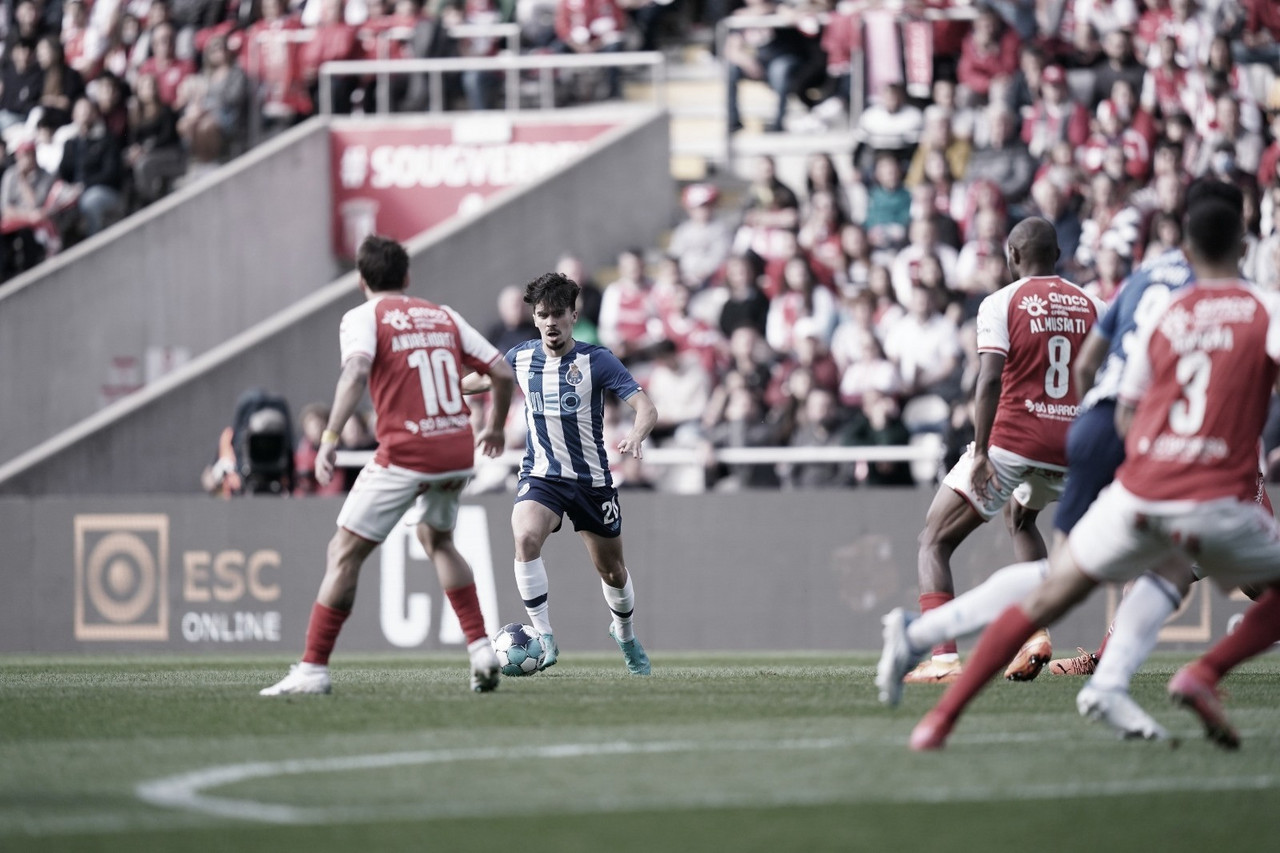 How it looks
95' GOAL PORTO
90'
89' LOST
87'
85' Substitution in Braga
84' Substitutions in Porto
83' Red card for Braga
81'
75' Substitutions in Porto
73' Yellow card for Porto
72'
70'
67' Substitution in Braga
65' Substitution in Porto
63' GOAL PORTO
55' GOAL BRAGA
52' ON THE TRAVE
45'
Substitutions in Braga
47'
45'
40' Yellow card for Braga
37' Yellow card for Braga
34' GOAL PORTO
32' GOAL PORTO
28' Yellow card for Porto
22' Yellow card for Braga
18'
14'
10'
6'
2'
00'
⏱️
⏱️
ArsenalistsReserves
Braga lineup
Dragon Reserves
Porto lineup
Video Refereeing
Field Referee
How and where to watch the Porto vs Braga match live?
What time is Porto vs Braga match for Primeira Liga?
Speak up, Arthur Jorge!
Probable lineup of Braga
Situation of the warriors of Minho
Speak up, Sérgio Conceição!
Probable lineup of Porto
Blue and White Situation
The Arsenalists
Dragons
Eye on the Game
Welcome to VAVEL.com 's coverage of the Primeira Liga match: Porto vs Braga Live Updates!