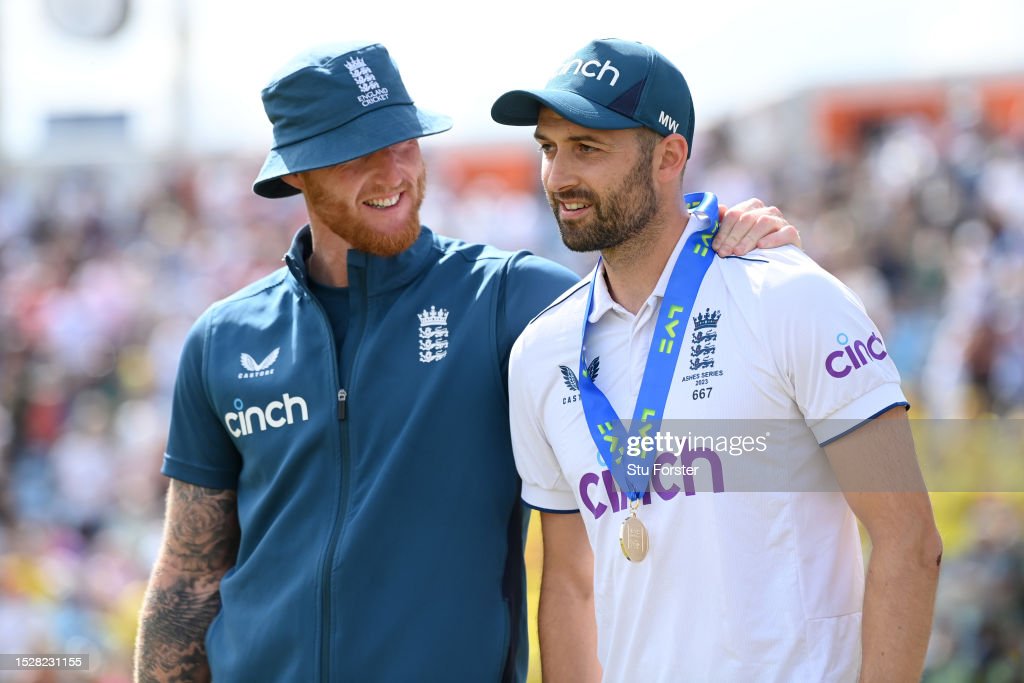 Harmison believes England will beat Australia 3-2 to win the Ashes for the first time since 2015, as Ben Stokes' side prepare for the third test at Old Trafford.
England brought back the series to 2-1 following a three-wicket victory at Headingley, thanks to the brilliance of Mark Wood and Chris Woakes.
On England's chances for the rest of the series
"I'm still saying 3-2. It's crazy, I said right at the start both sides could win 5-0, I had an argument for both sides to win 5-0. The likelihood was 3-2 because of what's on offer.
"If England were 3-0 down and Australia had won the Ashes, I could see it as no issue at all because of missed chances."
The first three matches have been very tight affairs and could have gone either way, with Australia coming out on top in the first two tests, at Edgbaston and Lords.
England will be hoping they will be able to build on the momentum from the last test despite a nine-day break between the third and fourth tests.
On whether England have the momentum now
"I agree with Pat Cummings when he said England haven't got the momentum because they're 2-1 down, momentum is nothing, there's 10 days in between, they start again.
"The same battle scars are there, the scars of Labuschagne facing Wood, Warner facing Broad, Head getting going against England's bowlers, Khawaja being dangerous when he's building an innings and Cummings and Starc carry on bowling against England's top order, those scars will always be there."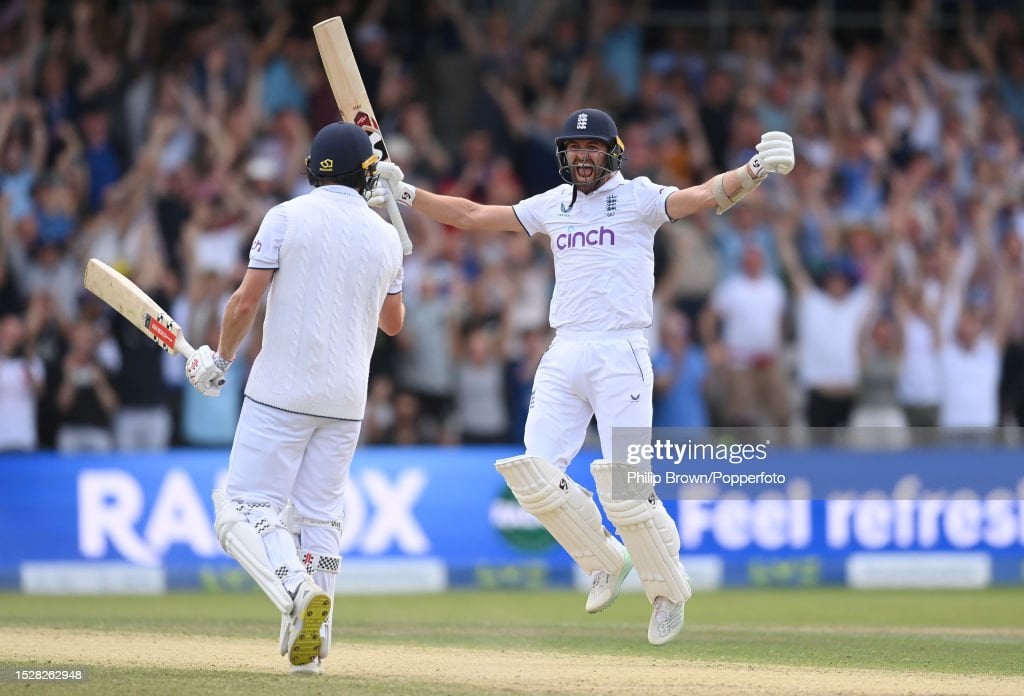 Ben Stokes is having an excellent series with the bat, scoring 309 runs so far. Only Usman Khawaja has scored more runs across the three tests.
Stokes' fitness is a concern though; England's captain did not bowl at Headingley and looked in real pain on multiple occasions during his excellent first innings knock of 80 runs off 108 balls.
"I think if Ben Stokes could get a Zimmer frame at mid-off, he'd have a Zimmer frame at mid-off. There's no way in the world that Ben isn't going to play.
"Even if they lose this one, he'll play at the Oval, that's what he's like. Ben on crutches, or a Zimmer frame at first slip and a five-run penalty everytime the ball hit it, Ben would be there.
"There is no doubt that he will struggle to bowl but the one thing he has done very well is show his leadership qualities in the field. I don't have any issue, forget his knee, because he will be there at the Oval. He's not going anywhere, and he'll be in it with his team right until the very end."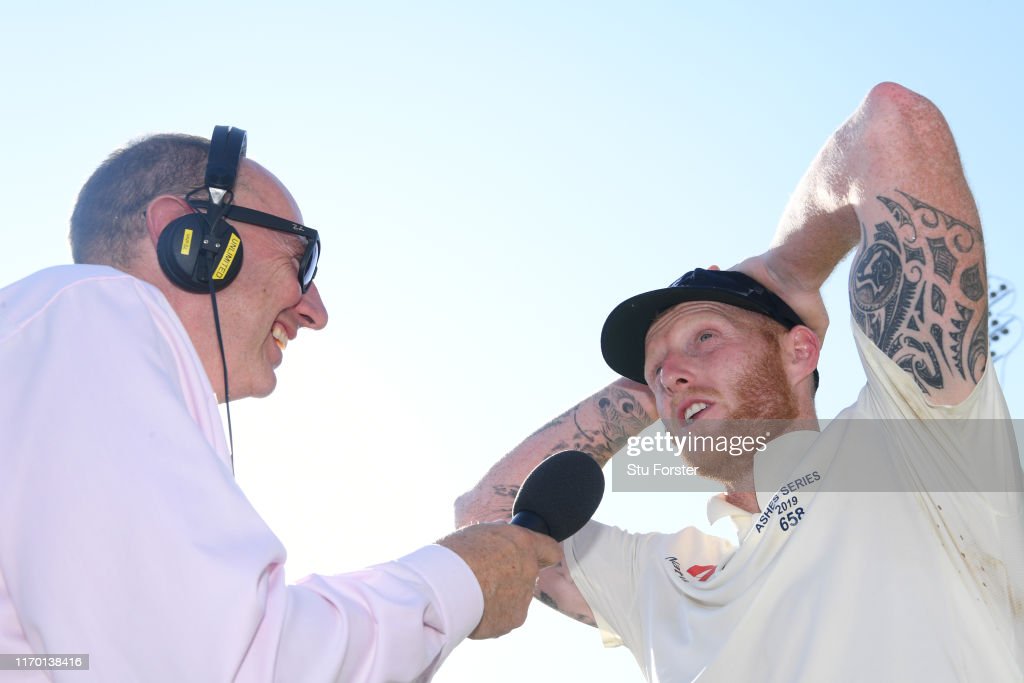 Australia's biggest concern going into the match at Old Trafford is the form of opener David Warner, who has just one half-century this series and scored just five runs across two innings at Headingley.
Stuart Broad had Warner caught at slip by Zak Crawley in the slip cordon for one and five runs.
On the battle between Broad and Warner
"Broad's been in Warner's head for a few years now, not just this series and not even just the last series either, I think he's been in there for a while.
"But I don't think Warner has been as bad as people have made out to be. I think there's a lot of people who haven't looked at the likes of Marnus, who has only got one hundred outside of Australia, he hasn't had the scores that he would probably like but when you talk about players like that, they're due. I'm looking at Bairstow, Root, Marnus, Warner, they're all due, even Moeen.
"But back to Stuart and Warner, there is an issue there and that's why you'd want to keep Stuart in the series because he's got the Australians talking about him quite a bit."
There is debate around who will bat where in the England side, as with Ollie Pope's out of the series, they need to find a permanent solution at number three.
Harry Brook batted at three in the first innings, before returning to number five in the second innings, with Moeen Ali promoted up the order, but neither scored runs in that position. There is some talk as to whether Joe Root may be pushed up the order considering he is England's best batter.
On who should bat at number three for England
"I think Root will bat at three in the first innings at Old Trafford then if England are chasing, I would imagine they'd come up with a plan with whoever in whatever spots they feel is necessary to chase down the total. There's flexibility there, there's no problem at all.

"I think in the first innings everyone will move up one, that will be Joe Root to three, Brook to four, Bairstow to five, and Stokes to six."
*This interview is brought to you by onlinecricketbetting.net. Please gamble responsibly. GamCare offer a free and confidential service for those who may require further support*