Eight years after becoming World Champions in the same event, Sir Bradley Wiggins and Mark Cavendish rekindled their partnership once more to claim victory in the Madison at the Track World Championships in London.
The pair went into the Championships concentrating on their more favoured events, before coming together in the madison which bought down the curtain on a highly successful competition for the Brits.
The victory gave Britain their fifth gold medal of the meet, which saw the team finish top of the overall medal table with nine medals in total. The Madison gold was the second victory of the day for the British team, with it following on from Laura Trott's win in the women's Omnium, her second gold of the week.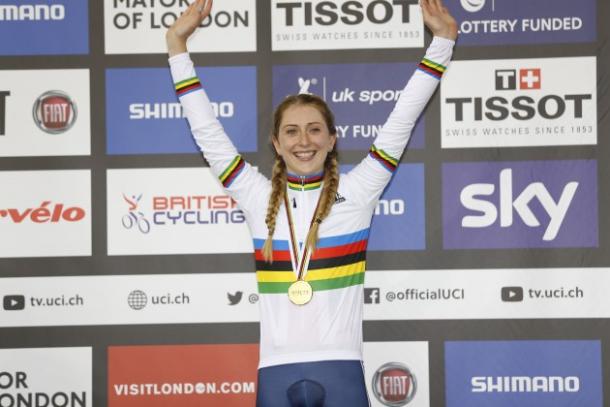 Wiggins & Cavendish go in search of much-needed lap
Midway through the Maidson, Britain had a comfortable lead on points thanks to the points accumulated by Cavendish in the sprints, yet they were provisionally placed outside of the medals owing to the fact that Colombia, Switzerland and France all remained one lap ahead of the field.
In desperate need of regaining that lap, the British duo did all they could to build a gap between themselves and the remainder of the field. Every attack Wiggins was putting in was being rebuffed by the three nations who had gained a lap previously and it looked as though the medals would be going elsewhere.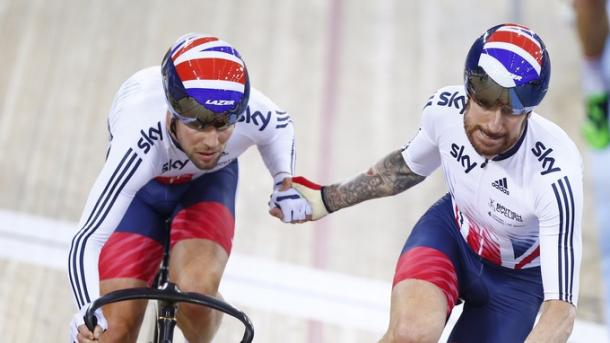 However, with 30 laps remaining in the race, Wiggins managed to catch the main contenders off guard, building a small gap alongside the Spanish rider.
As the laps went by, the British and Spanish teams continued to pull out their lead, with Wiggins and Cavendish each taking turns in their attempts to bridge the gap against a tiring peloton.
With 17 laps remaining in the race, Britain and Spain finally executed their lapping of the field, which saw the Brits jump up to first place overall owing to their superior points in the sprints.
Brits survive Cav fall to claim memorable gold
The duo went from all out attack to all out defence in the final few laps, with their task now to manage the race, and to stop any of the other nations gaining a lap of their own which would put the result in jeopardy.
All counter-attacks were cut out by the British pair, who even had to survive a hard fall by Cavendish with 11 laps left, to gain victory and give the Championships a fairy-tale ending.
The world gold was Wiggins' seventh, whilst for Cavendish it was third, all of which have come in the Madison which unfortunately, is not an Olympic event. Despite their incredibly successful careers, the win clearly meant a lot to both riders who showed a lot of emotion during their celebrations in front of the home crowd.