Orica-GreenEdge's Simon Yates has been given a four-month ban after testing positive for terbutaline at Paris-Nice in March.
The substance was a prescribed medication for the 23 year-old's long-term asthma problems, but the drug - which is on the World Anti Doping Agency's (WADA) banned list - was not stated by by Orica GreenEdge in a therapeutic use exemption.
Despite the Australian professional team having taken responsibility for the "honest mistake", the young British star has been handed a ban stretching four months, "casting the sport into a negative light" as worded by Yates himself.
​Yates to miss out on Tour de France
The length of the ban means Yates will miss most of the Summer's racing schedule, including the Tour de France this July, but will return for the Tour of Poland later this season.
Both the rider and his team were hoping for a shorter sanctioning and resolve alike, but the lengthy process (having started in March) has meant the Brit was left out of the Criterium du Dauphine line-up.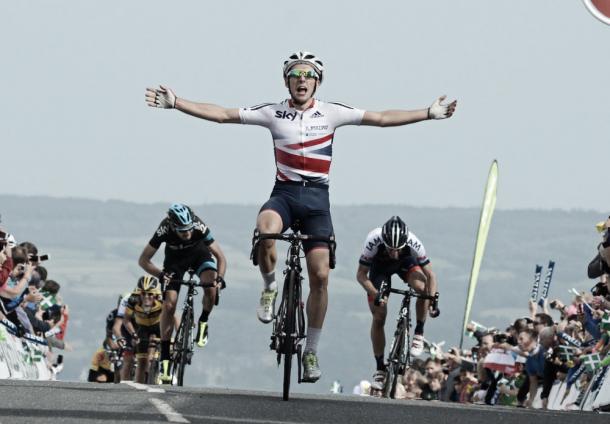 The unfortunate series of events means Yates has "regrettably had to accept the punishment issued by the UCI", as put in a statement the rider released.
Orica's loss follows the new information released involving Operation Puerto earlier this week - one of the sport's most controversial cases of indecent drug usage to enhance performance.
​"Honest mistake" costs Orica-GreenEdge a key rider
Whilst doping is still prevalent within cycling, Yates' case does not affect the sport in the same sense, with there being no evidence of the terbutaline helping the rider or his team - as was seen within the Spanish doping scandal that started a decade ago.
At only 23 years-of-age, the Manchester born man has seen plenty of success, including three wins of the white young riders jersey at separated races, but unfortunately now, "there will be a doubt" cast over his past and future successes.