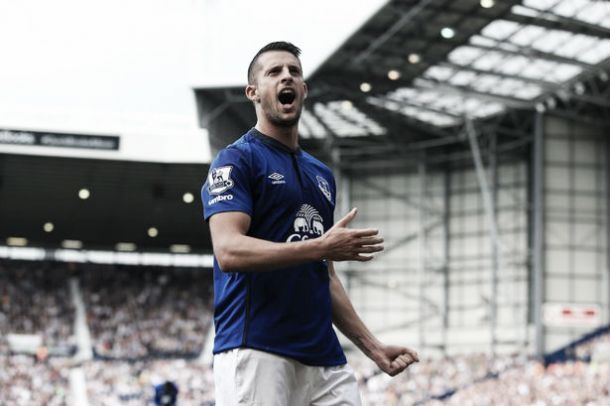 AS Monaco are reportedly ready to make a move for Everton winger Kevin Mirallas this summer.
Mirallas, 27, has been linked with an exit from Goodison Park since January after reported interest from Borussia Dortmund and Atletico Madrid. Reports in Belgium suggest that the winger is ready to leave and has even gone as far as asking for a transfer.
Mirallas was in fine form last season for Everton - scoring seven goals in the Premier League and chipping in a further three in the Europa League. While Everton maybe unwilling to part with the mercurial winger, reports suggest that they could command upwards of £12million for Mirallas. Everton could take that money and turn it into Gerard Deulofeu and Aaron Lennon. This could force Roberto Martinez's hand in making the best move for the team and their future.
Martinez looking to boost attacking threat
On the face of it, selling Mirallas before he hits 30 for upwards of £12million would good business for Everton, who initially only paid £5million for him from Olympiacos, but to sell such a talented player is always a dilemma. He could be replaced with two other players like Deulofeu and Lennon but Everton could lose his potential to win games by himself, his goals and also lose his link with striker Romelu Lukaku.
When Lukaku joined on loan, he credited Mirallas with selling the club to him. With the potential to now sell Mirallas, Everton may find a problem in trying to keep a hold of Lukaku in the coming year or two.
Would Mirallas fit in at Monaco?
Mirallas would certainly fit in at Monaco. He has a similar style to most European wingers and the increase in wages and European football would help any easing in to life in Monaco. Mirallas has said a few times during his time at Everton at how he would like to go back and play in Europe, particularly in Spain and a spell at Monaco could turn into spell in Spain in a few years.
With Monaco also contending for the Ligue 1 title, Mirallas could win some silverware, another added bonus towards a potential move.