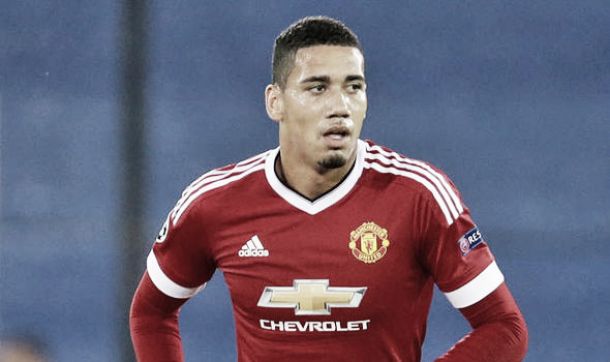 Manchester United defender Chris Smalling has promised that there is more to come from him after a strong start to the season.
Promising start from developing defender
The England international has made an excellent start to the campaign and has been ever-present in the heart of the defence alongside Daley Blind who has equally been excellent in the absence of Phil Jones and Marcos Rojo.
The 25-year-old told the United Review that he is "happy" that he has played every game so far this campaign after the "disappointment" of last season with a host of injuries keeping him out of action.
Room for improvement, says Smalling
However, Smalling, who has filled in as captain in the absence of Wayne Rooney, has said there is room improvement and would give his performances so far a "seven out of 10" and believes that there is definitely "more to come".
He went on to say that his aim now is kick on and improve "each day" and continue to clock up appearances and continue to contributing to "the team" as he has done thus far.
The defender also went on to praise his manager Louis van Gaal and the impact that the Dutchman has had on his defending during his time at Old Trafford.
The former Fulham man said that Van Gaal has helped him "a lot" and that he is "very honest" about a person's "good points" and what they can "improve on".
Smalling played all 90 minutes in United's comfortable and stylish 3-0 against Sunderland on Saturday afternoon, with Memphis Depay, Juan Mata, and Wayne Rooney getting on the scoresheet. The Reds look a much-improved side to the one at the start of this season, topping the Premier League table as Manchester City dropped points to Tottenham Hotspur, losing 4-1.