 Louis van Gaal has given injured left-back Luke Shaw time off from his long recovery as a re-match with PSV Eindhoven comes up.
Shaw suffered a horrific leg break in the first group stage fixture between Manchester United and the Dutch champions, with Hector Moreno's tackle seeing him have his season possibly ended.
Progress went remarkably well at the start with Shaw's young age and determination to get back in time for the 2016 European Championship in France cited as the reason. There was even talk of a return in March for the 19-year-old.
Yet Van Gaal says progress is, of course, slowing and is becoming frustrating for Shaw, who has been given time-off for the second game between United and PSV due to bad memories of the leg break.
Good progress from Shaw at start, now slowing says manager
Van Gaal told reporters at his pre-match press conference: "It is going very good with him but it's also difficult for him because now the progress is not as much as in the beginning."
"Now, sometimes, he is fed up with the situation and I can imagine that," Van Gaal said. "So I give him now, for example, a few days off because I don't think the memories of PSV are good for him."
Van Gaal thinks Shaw fed up because of PSV rematch
He continued: "I wondered if he was fed up because maybe it was the match against PSV and every player has to watch the game in the stadium to support their fellow players.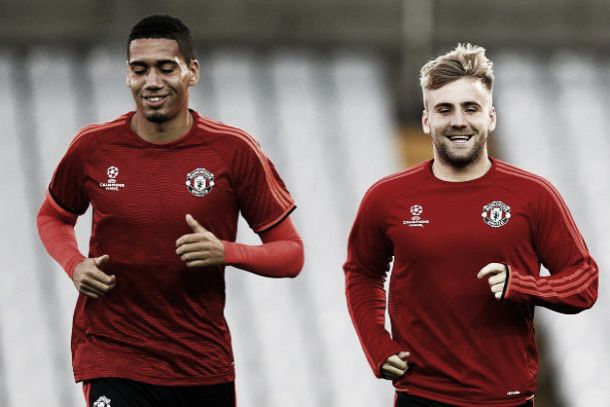 "So I have given him time off but, on Friday, he has a scan and then we will know more about the injury and how it is going."
Shaw was in fine form ahead of the injury after a difficult first season at Man United. At £30 million the pressure was always on for the ex-Southampton youngster but he proved himself. It will be hard to return to that form immediately, with many players never coming back from injuries like Shaw's.
Yet at 19, there is a long time for him to get back to the world-class form he was showing.
United are currently top of UEFA Champions League Group B and a win against PSV on Wednesday night would leave them almost certain of qualification to the knockout stages of Europe's top club competition.