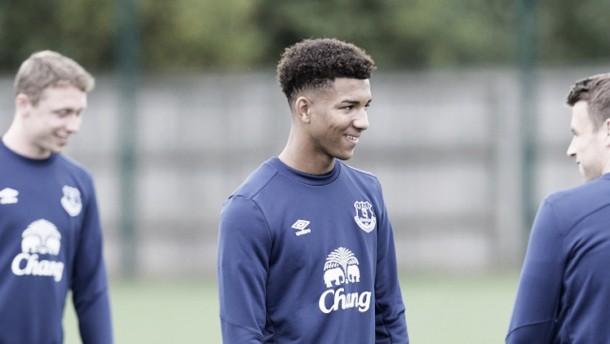 Mason Holgate has a bright future ahead of him but without a late phone call from Roberto Martinez, his future may not have been at Everton.
The Blues defended revealed to the Liverpool Echo that he was on his way to join AFC Bournemouth when the Blues boss called him.
Holgate, 20, said that he had spoken to other managers before Martinez but once he spoke to the Spaniard he said "I knew I had to come to Everton."
Holgate training with the first team
Since joining the Blues this summer, Holgate is yet to make his first debut but he is training with the first team on a daily basis. He was also included on the bench when Everton faced his previous club, Barnsley in the Capital One Cup.
Holgate said that there is "a lot more detail" in training with the first team and that you have to adjust to the pace because its "a faster pace."
The versatile young defender says he is coping with the training and that it is "good" but admitted it takes a little "getting used to it."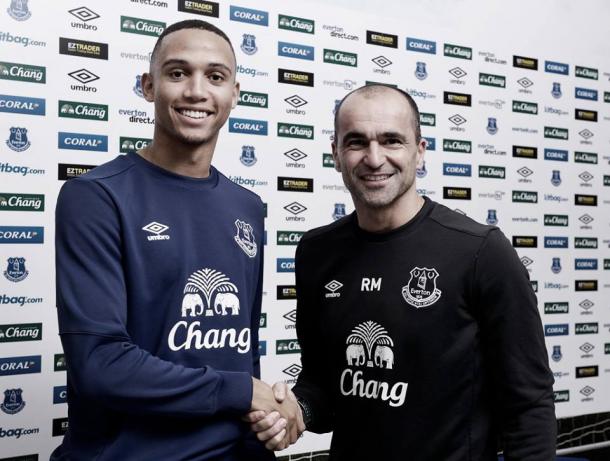 Leaving Barnsley
Holgate had been at the Tykes since the age of seven but said he felt like it was the "right time" to move on.
He said the move was a big thing for him, not just the step to a club like Everton but moving on in his life - moving away from his mum and dad and living on his own.
But Holgate gets back to see his family "quite a lot", a big benefit for a player of his age to stay grounded and still feel comfortable.
In the future, Everton could line up with a defence that includes John Stones and Mason Holgate. Players that come through at Barnsley and then taken that next step up at Goodison Park.
That future, is not too distant for Holgate who has impressed for Everton U21's this season.
Since his debut in the mini-derby against Liverpool, Holgate has put in a number of solid performances and will be hoping for a call into the first team sooner rather than later.