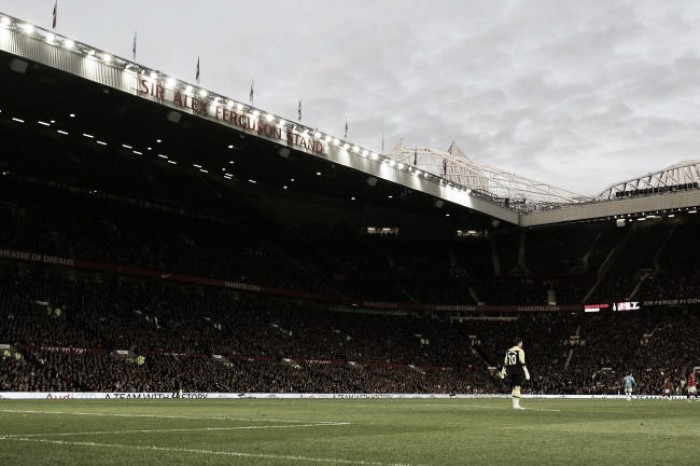 It has been reported that Manchester United are considering expanding Old Trafford's capacity to 80,000.
Moving on up
United's iconic stadium currently seats just over 76,000 but it was reported on Monday by ESPN's Andy Mitten that they will have to reduce the capacity of their stadium to help accommodate new regulations to help those with disabilities.
However, it is believed that it could open up further expansion in the future with the South Stand to expand.
Grand renaming
The South Stand is set to be renamed in a grand fashion on Sunday afternoon when their match with Everton will see the stand be renamed after legendary player Sir Bobby Charlton ahead of their clash with Roberto Martinez's side.
The yet-to-be christened stand is currently the smallest stand in the ground seating only 9,8000 supporters but a second tier could be added to mirror that of the opposite Sir Alex Ferguson stand. This would in fact add an extra 7,500 seats.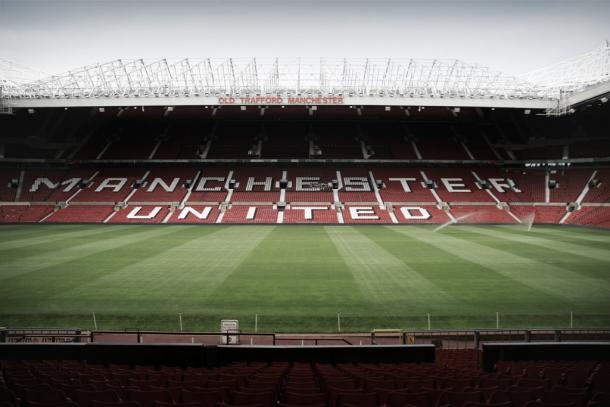 Dizzy heights
It has been ten years since the stadiums last expansion with the two corner quadrants which has brought the capacity to what it stands at today at the cost of £42million.
The addition of two more quadrants along with the expansion of the sound stand could see the capacity increase to the dizzy heights of 88,000 which would become the second-largest club stadium in Europe behind Barcelona's Nou Camp.
Staying ahead
60,000 stadia are set to become more of the norm in the next few years with Manchester City and Liverpool already expanding their respective homes while Arsenal's Emirates Stadium is only second to that of United.
With Chelsea, Tottenham and West Ham all looking to expand in the next few years, a potential expansion could keep the Red Devils on top.
Manchester United will host Everton at Old Trafford on Sunday, April 3 with kick-off at 4pm BST.