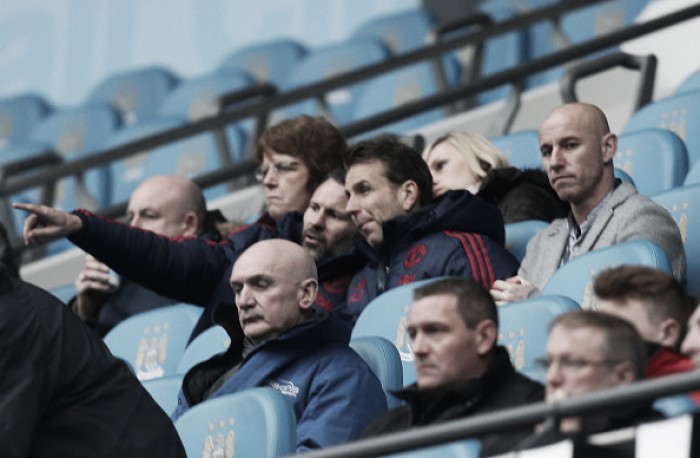 Manchester United's Nicky Butt says he is confident of new signings for the academy this summer.
Butt took charge of the United academy in mid-February after a year without a director overseeing things.
There have been more changes in the youth set up, with long serving under-18 manager Paul McGuinness resigning a week before Chief Executive Officer Ed Woodward was set to sack him.
However, the under-18 side needs signings from across the continent to improve on this season's proceedings. United under-18s are currently playing Group 3 of the Premier League play-offs, having finished in the bottom two of the Northern Division. Meanwhile, rivals Manchester City are sitting top of Group 1.
Butt confident of new arrivals, pleased with United set-up
Butt is confident of new arrivals coming in. Speaking to ManUtd.com, the club's official website, Butt said he "definitely expect[s] that to happen."
Butt described United as "short on a few numbers in the different age groups" and so "it's something [United] need to address.. in time for next season."
United's status as world football's biggest club is consistently under threat with the recent trophyless seasons. However, Butt wants "to attract the best young players in Europe, at whatever age."
Despite well-documented problems in the academy, as VAVEL UK discussed earlier this year, Butt described it as "a great set-up."
Butt took over as academy chief in February
His appointment was widely applauded by United fans, who had been frustrated with the lack of direction and strategy in the academy since the introduction of Woodward as CEO.
Ryan Giggs spoke of the history of United and youth earlier this week and Butt continued on the same path. "It's something we're really proud of," he said, "when a lad gets intro the first team squad, it is something we should all shout about."
Paul McGuinness may have left the club, but Butt says "some of our [other] coaches have been here a lot longer than me and are fantastic at that [getting young players through to the first team]."
United to bring in best talent from across Europe
Jack Broder of MUFCLatest reported earlier this week of the multiple signings expected at United for the under-18 side which needs boosting. Feyenoord's star winger Tahith Chong is set to sign for the club, with scouts constantly watching him, including for the Netherlands under-17 side in the past week.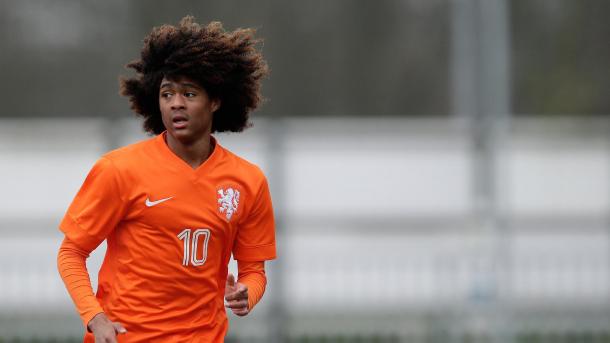 Ireland under-16 captain Lee O'Connor, who has also been involved in the under-17 side for his nation, is another player about to sign to club at just 15 years old. He can play in both defence and midfield, either centrally or on the right flank.
There are others from further afield. FC Zurich's quick striker Nishan Burkart has drawn interest from United, having played for the Swiss under-16 side and captained them. Hungarian goalkeeper Gergely Hutvanger had a week-long trial at United earlier in 2016, playing against Sunderland u16s, and is likely to join permanently for the under-18 side.
The club have already confirmed the signing of Luca Ercolani and Matthew Olosunde.