Peter Schmeichel has described the world-record return of Paul Pogba to Manchester United as a "great statement," after the Frenchman joined for £89million from Juventus.
This signing was Jose Mourinho's fourth and final deal in the summer transfer market, following the other three newcomers in Eric Bailly, Zlatan Ibrahimović, and Henrikh Mkhitaryan.
The France international featured twice for Manchester United in the Premier League this season, helping the team to secure wins against Southampton and Hull City.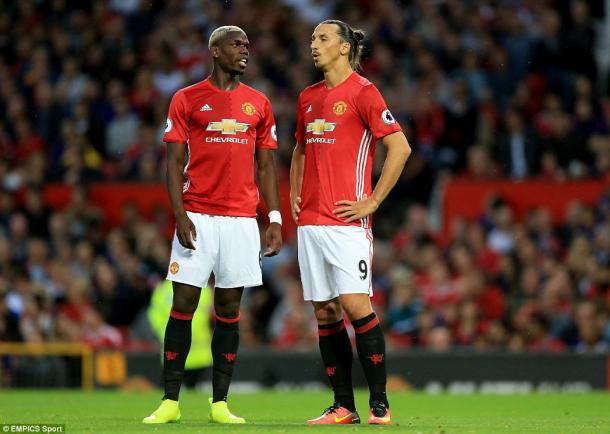 The football world is still impressed by Pogba's move to the Theater of Dreams and former club goalkeeping legend Schmeichel is no different.
Schmeichel is impressed by Paul's return
Speaking to Omnisport, Schmeichel told reporters that "he went away, spent four very successful years with Juventus and now Man United brought him back and paid an absolute fortune."
The former Denmark international agrees that it was strange to see the Frenchman leaving the club back in 2012. Now, though, Schmeichel is convinced that Pogba is the best player of his position in the world, saying that the "important thing is the statement that he is the best player in the world for that position."
Schmeichel is not fazed by Pogba's transfer fee
Breaking the world record to bring Pogba back to Old Trafford is not the former treble winner's concern as he does not "care how much he costs" because United "can pay him" just as Manchester City, Chelsea, and "other clubs" can do. Schmeichel thinks that Manchester United make their "own money" and "don't have someone sat back putting the money in." The revenue the club brings in allows United to "buy the players we want. And I think that's a great statement, we as supporters haven't seen that for three years," Schmeichel said.