Less than a week after the Manchester Derby defeat at Old Trafford, Jose Mourinho's men suffered their second consecutive defeat away at Feyenoord's De Kuip stadium in the UEFA Europa League, and former club legend, Paul Scholes, had asked for a better midfield combination in the middle of the park.
Paul Pogba's world record transfer from Juventus in the summer has not quite lived up to its expectations until this moment. In fact, the French international underperformed against the Dutch team after somehow an average performance against their noisy neighbors in the derby last weekend.
Manchester United's midfield did not quite impress in the previous two games and former club great Paul Scholes has expressed his desire to see Paul Pogba partner with Michael Carrick in the United midfield this season.
Scholes thinks United need a controller in midfield
Speaking about Pogba's recent form, the former England international thinks that "he's not the greatest controller of a football game".
The French international spent four successive years with Italian giants Juventus, winning back-to-back league titles while playing alongside midfield greats such as Andrea Pirlo as Scholes has warned that we have to "remember he came from a brilliant team at Juventus. Andrea Pirlo and Claudio Marchisio could control the game and let him go and do his thing".
Scholes wants to see Michael Carrick in midfield
Having renewed his contract for another year, Carrick is yet to feature for the club this season, but the former club legend wants Mourinho to try a partnership of the English and Frenchman in midfield as he thinks that he "would like to see Michael Carrick with him. He can direct him and tell him where to go".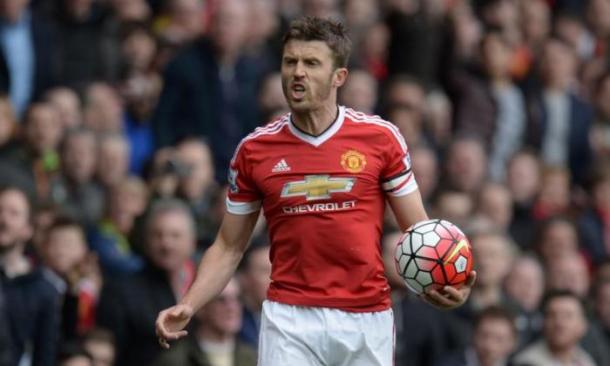 Manchester United will travel to Vicarage Road to face Watford in the Premier League this Sunday in a must win match, before travelling to Sixfields Stadium to face Northampton in the third round of League Cup three days later.