Manager Mike Phelan and defender Harry Maguire have issued a rallying cry to the Hull City squad as they seek to build upon their EFL Cup success and change their fortunes in the league.
"We showed our commitment and some good football"
Phelan was delighted with his team's victory over Bristol City, praising the spirt and commitment of his side. The manager suggested "we were spirited in the final 15 minutes and showed our discipline and character. Up to that point we showed our commitment and some good football".
The boss is now hoping that the victory will "get a bit of momentum going" and "give us that little bit of freshness". He added "it's good to have that feeling of a win in the changing room again" but admitted that turning thier league form around will not be an easy task. "It's been a difficult period and we know the league is going to be hard, so we have to dig in and be in control of our own destiny".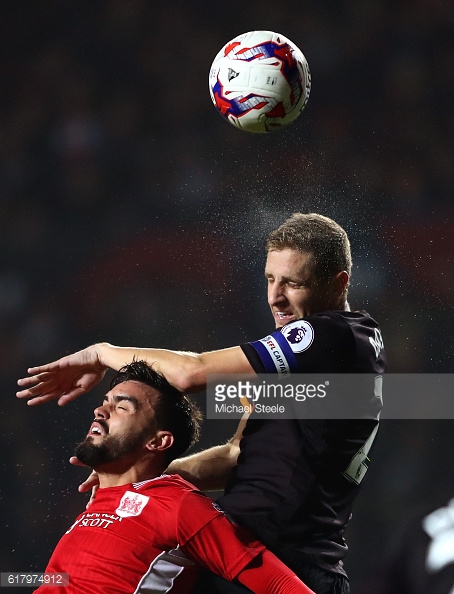 "The start of the momentum we need"
First goalscorer Harry Maguire reciprocated his manager's thoughts, suggesting "that can be the start of the bit of momentum that we need to take into the Premier League".
The defender knew the EFL Cup tie was crucial to laying the foundations for a change in fortunes, explaining "we knew we needed a positive performance and a positive result against Bristol City and we got them". Yet Maguire insists that the league remains their main focus despite being only two victories away from another date at Wembley in the cup. "The main objective for us is the league and we want to stay in the Premier League for as long as we can".

Maguire has already turned his attentions to Saturday's upcoming contest and predicted "we can expect another tough test at Watford now and they've started pretty well".