Manchester United manager Jose Mourinho has defended the continued absence of former Borussia Dortmund winger Henrikh Mkhitaryan ahead of Saturday's clash with Burnley.
Just needs time
Many United fans were excited at the prospect of the Armenian in a United shirt after his excellent season in the Bundesliga last year. But his career at Old Trafford is yet to have taken off. The 27-year-old hasn't appeared since his first start for the Red Devils, in their 2-1 defeat to Manchester City. Mkhitaryan did pick up a thigh injury, but has been in training for four weeks, and was declared fit by Mourinho.
Wednesday's EFL Cup clash with Manchester City looked the perfect opportunity for the winger to make his mark, but he was omitted from the final 18 for the 2-1 victory, and ahead of the visit of Sean Dyche's side, Mourinho insisted that Mkhitaryan's opportunity will come.
"He is not injured," Mourinho said. "Sometimes I confuse the word 'fit' in the English language. Sometimes you can say that it is 'not injured', but you could also say that it is 'in great condition and ready to compete'."
He continued: "The realities are often different, particularly in terms of the competitiveness,. And the coach insisted, "It doesn't matter who you are against, you have to play at the highest level, otherwise you will not be able to do it."
Mourinho added: "Mhiki needs time to become the top player he knows he can be. We believe him and, sooner or later, there will be no problem."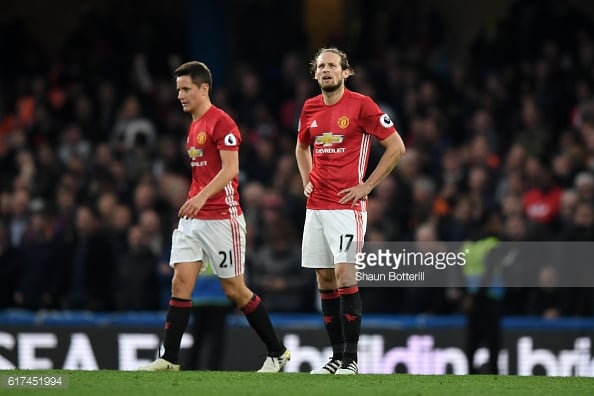 Taking it a game at a time
The win over Pep Guardiola's side capped off what had been a yo-yo week for Mourinho's side, with the 4-0 defeat to Chelsea standing out amongst the rest. This defeat has been a sign of United's poor start to the league campaign. They currently sit six points behind the top three going into the weekend's match, but Mourinho has insisted that there is more to come from his side.
"I don't know, but what I know is that in the last seven matches we lost one and it is better to lose one match 4-0 than to lose four matches 1-0," he said. "But we are a team in the process of building up."
Mourinho concluded: "You don't do that with one transfer window, you don't do that in three or four months. In this moment we just think about game by game, and now it is Burnley and Burnley is difficult, I know that."
Manchester United will take on Burnley at Old Trafford on Saturday, October 29 with kick-off at 3pm BST.