 At 23-years old, Will Keane was looking to use his summer move to Hull City as a stepping stone to launch his career. However one split second of bad luck will have a major impact on the former Manchester United Academy graduate's career.
"I'm sure his determination and mind set will see him through"
The striker landed awkwardly against Southampton as he continued to search for his first Tigers goal last weekend. Following a long wait of over a week, manager Mike Phelan revealed the extent of the injury on Tuesday as it was announced Keane would have to undergo surgery after suffering knee ligament damage. The rehabilitation period could take up to 12 months.
Phelan was clearly disappointed to lose one of his new signings for such a long period of time, but believes Keane has the mental strength to return and reach his potential. The manager admitted "to lose a player of Will's quality and potential for such a long period of time is a big blow, but I'm sure his determination and mind set will see him through the tough journey ahead".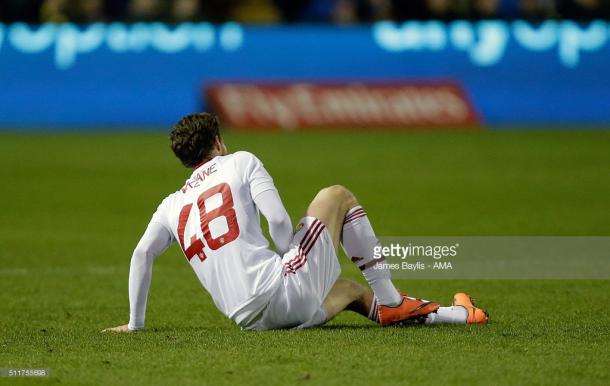 Henriksen offers his support
The manager extended his best wishes from the whole of the Tigers' set up, commenting "everybody at the Club wishes Will well for a full recovery ahead of what is going to be a long road back to action".
Another summer signing Markus Henriksen echoed his manager's sentiments. The midfielder admitted "it's very tough, Will is a great man and he works very hard. I'm pretty sure he will come back strong, though, because that's his mentality. He is a strong character".
The creative force also explained how his teammates will do everything they can to support the striker in his rehabilitation. "When we meet him back at the training ground, I and the rest of the team are going to help him come back from this".