 Huddersfield Town striker Nahki Wells may miss the start of the new Premier League season due to an ankle injury. The Bermudian will see specialists this week to establish if minor surgery will be required.
The 27-year-old striker did not travel to the Terriers' training camp in Austria because of the injury. Wells is having investigations on the ankle and it may result in minor surgery to remove a screw in his ankle put there over 10 years ago as a result of a previous issue. The Terrier still has a year of his contract to run with the new Premier League club, and has currently not signed beyond that.
The injury will keep Wells out of action for at least two to three weeks and he could miss the start of the season. The injury has plagued the striker for some time and although the Bermdian was able to be part of the play off run which saw the Terriers promoted to the Premier League for the first time since the instigation of the league, it has obviously been a problem during the previous seasons, not just with Town but his previous clubs too.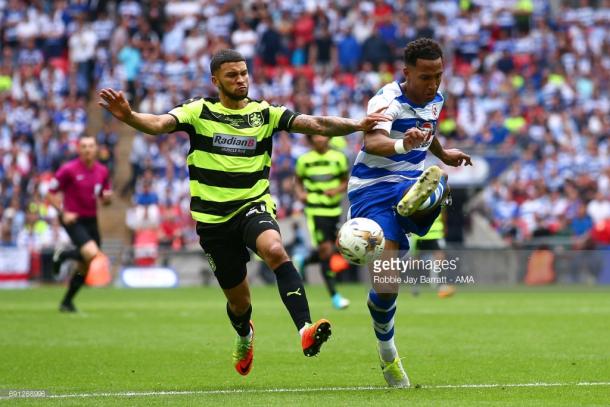 Awaiting results from specialists
Results from the specialists will take time to come through, so more news on if minor surgery will be needed to remove the screw from the old injury will not be available quickly. David Wagner, the Terriers' head coach, stated "there are currently a few investigations he is undergoing to see if he needs surgery on his ankle."
He went on to explain that "he currently has a screw in it from a previous injury about 10 years ago and we may have to look at some small surgery to have it removed. We will know more about this at the end of the week when he has seen the specialist, but he will definitely be out for the next two or three weeks, maybe longer depending on the specialist."
Wagner is not phased about the time Wells may miss, as the team know him, and he knows them. He fits into the team well and knows the type of football the German requires.
When fit and playing again for the Terriers (if no offer comes forward for him from elsewhere), Wells will slot back into the system well, and will be another striker option as the team assault the top flight of English football once again.