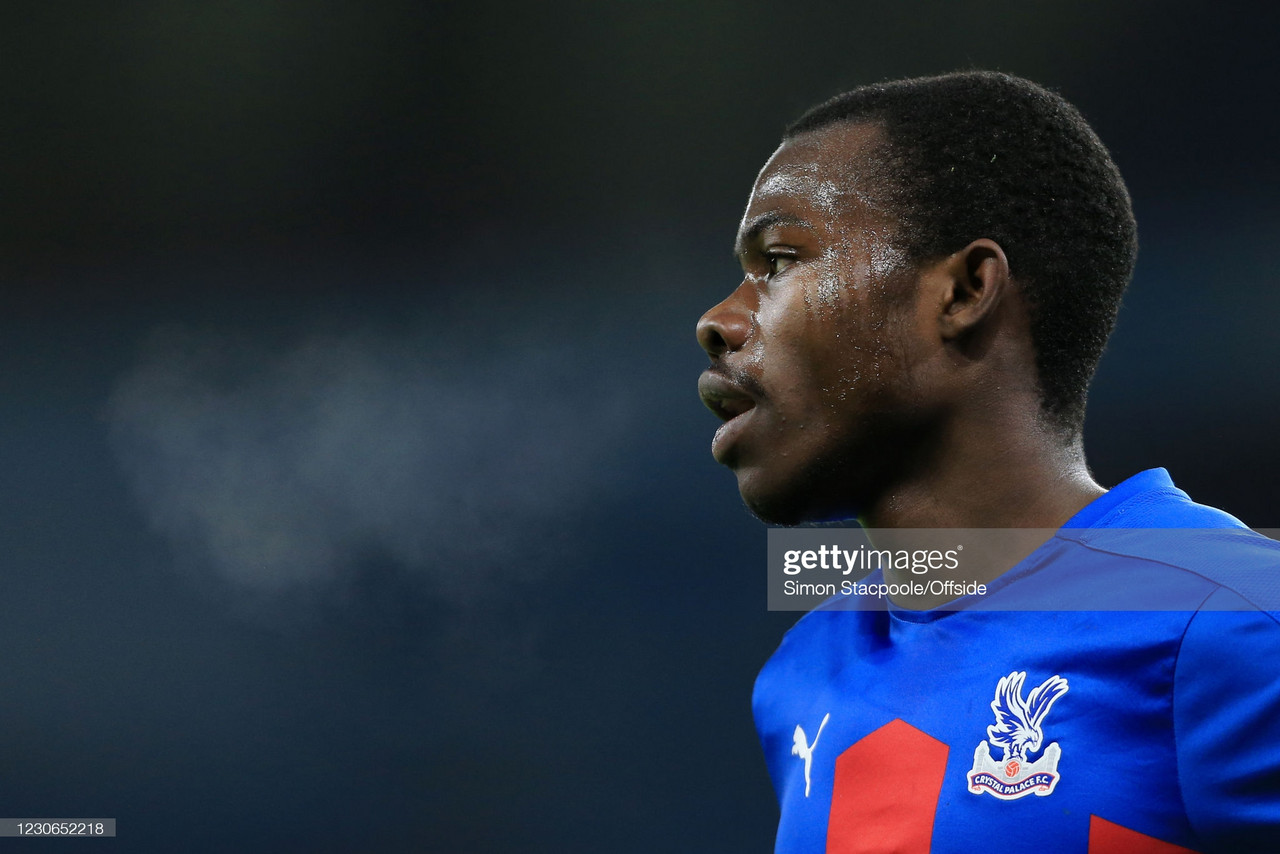 Tyrick Mitchell burst onto the scene at the end of last season, making his Premier League debut in a baptism of fire against Adama Traoré, which was then followed by an impressive performance against a potent Lucas Moura.
At the start of this season, Mitchell had cemented himself as the regular first team left-back, becoming an indispensable and integral part of the side, before an injury curtailed his impressive trajectory, allowing Patrick van-Aanholt to reclaim the spot he lost to the imposing Mitchell.
Hodgson explained that, "He (Mitchell) got injured, and Patrick got back into the team because he is also a very good left-back, which meant he kept Tyrick out. We are very fortunate to have such good quality left-backs vying for the same position."
The ultimate decision
After a string of harrowing defeats, including a 7-0 dismantling at the hands of Liverpool which was quickly followed by a 3-0 loss to a 10-man Aston Villa side, fans demanded that Mitchell's mature, defensive nous was reinstated into the back four, as Palace looked to solidify a defence which was conceding goals at an alarming rate.
The 21-year-old returned to the first team and immediately helped to stop the rot by playing a crucial role in a 1-1 draw at home to Leicester City.
"It has to be quite a subjective decision at times when choosing which one to play," said Hodgson. "Tyrick, I think, has done extremely well, especially in the last two or three games against such top-quality opposition."
Mitchell continued to shine, holding his own against Sheffield United and helping Palace reignite their winning formula. The rising defender put in an equally impressive performance at The Emirates Stadium, as Mitchell kept Pierre-Emerick Aubameyang mute for the entire 90 minutes.
Last time out, if Palace could take a positive from their 4-0 defeat to Manchester City, it took for an awe-inspiring free kick from Raheem Sterling to get himself on the score sheet, as the winger found it difficult to breach Tyrick Mitchell's arduous defensive work ethic.
"I have decided to put Tyrick back in the team, and it's now for Patrick to reverse the order and to knock Tyrick off his perch. I am confident that whichever one I choose will go out and give their best performance for the club."
"At the moment, he (Tyrick Mitchell) certainly deserves to keep his place, and I'm hoping Patrick will be working very, very hard to prove that I'm wrong and that it should be him instead."