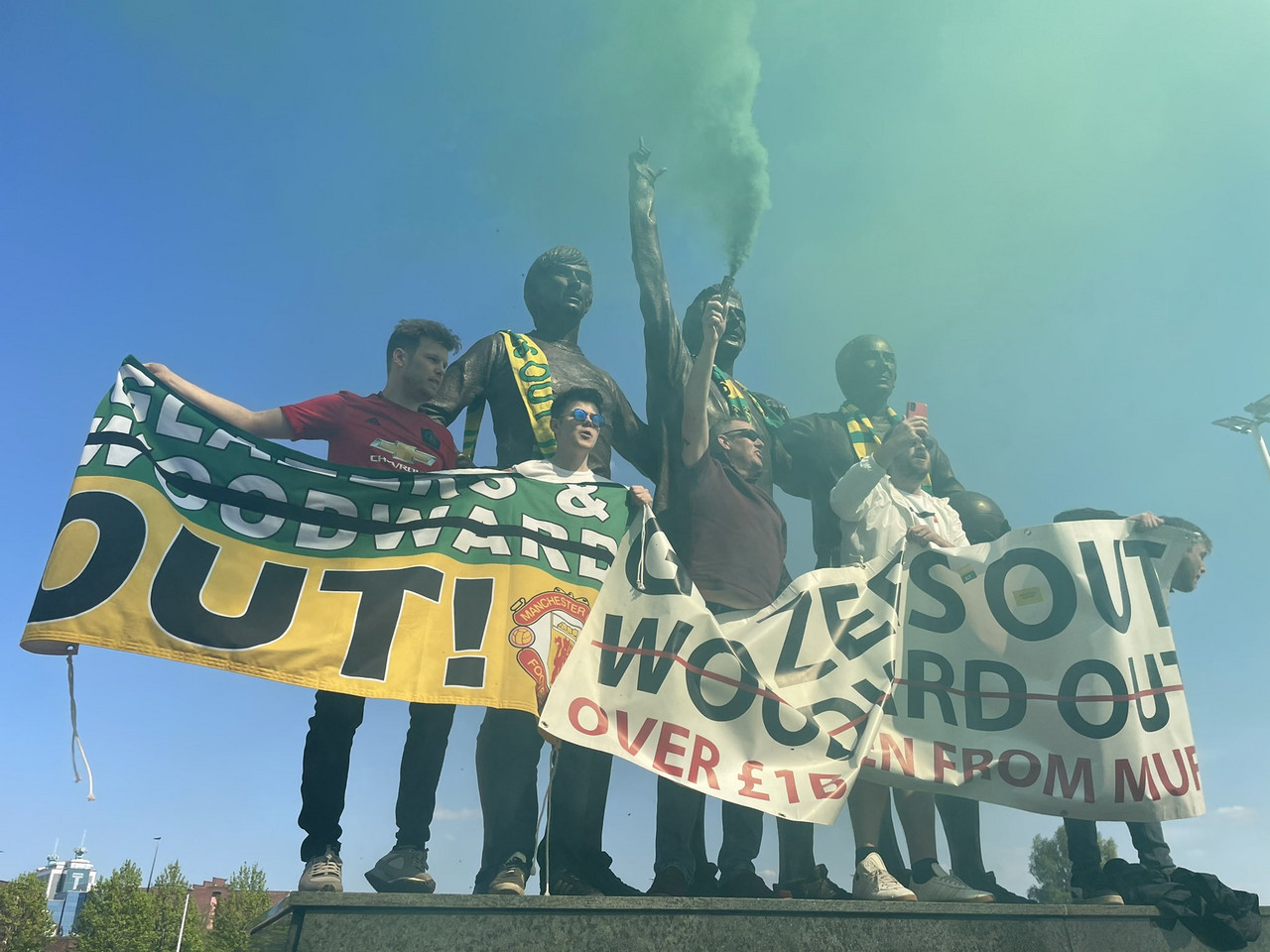 This is not the first time Manchester United fans have turned up to Old Trafford in numbers to spread their hatred and beliefs about the Glazer family.
They were there in 2010, and the scenes were similar today. If anything, they were more impressive today as it was a non match day and the numbers were still in the thousands.
Familiar chants of "United United United" were heard but the primary chants were against the Glazers and Ed Woodward. Woodward's resignation may have been announced and United have issued an apology for their role in the European Super League but both mean very little to these furious fans.
Today was predominantly an anti-Glazer protest. The #GlazersOut has been trending on Twitter throughout the week and was on nearly all banners and flags at the Theatre of Dreams.
The protest was planned on social media and started to gain traction after United fans felt betrayed once again by their owners. This time because of their involvement with the Super League.
United did release an apology statement, however, most fans felt it was far from sincere.
Supporters of United started to turn up at the Trinity Square around 14:15 BST and by 15:00, the front of Old Trafford was full of protestors.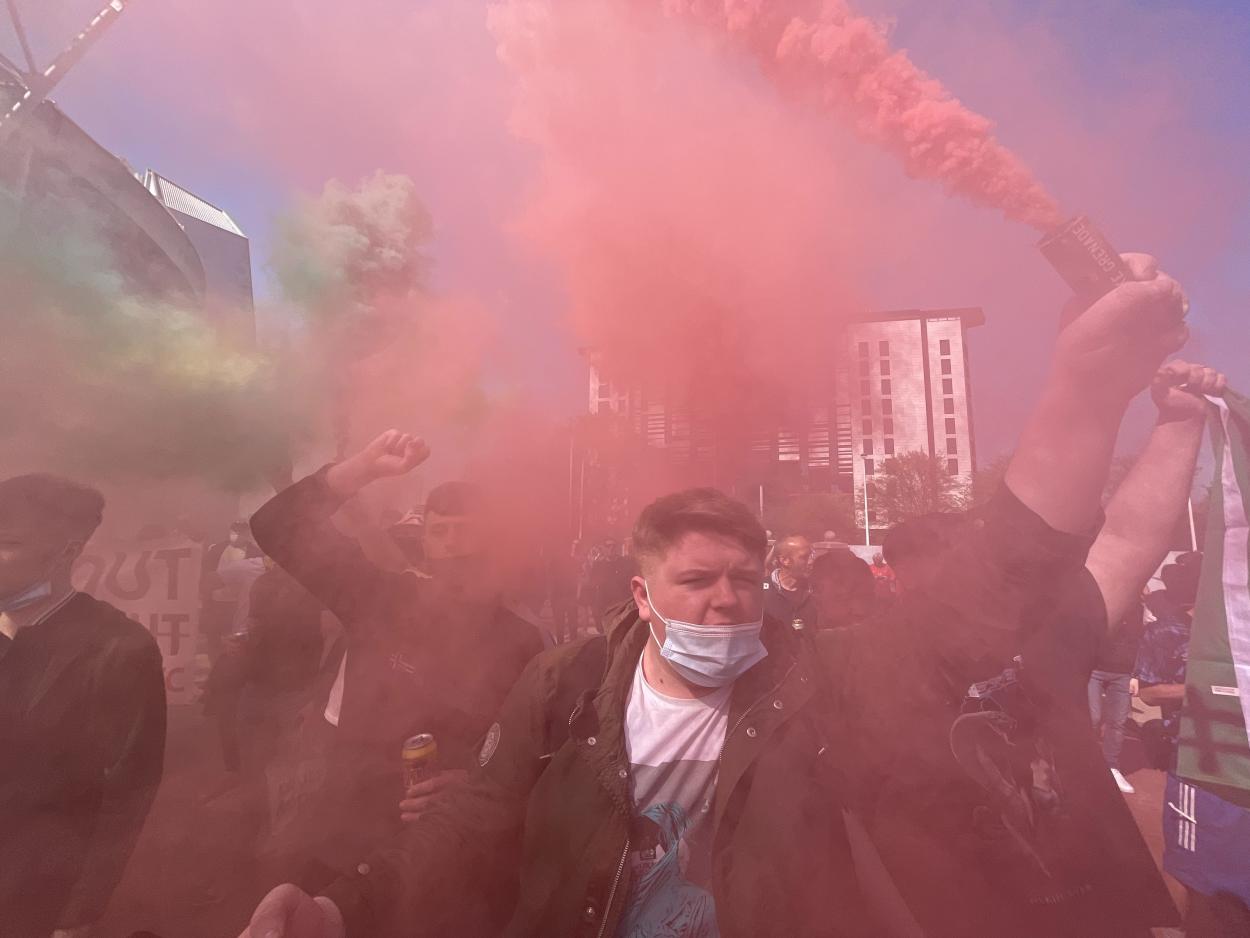 Smoke bombs were let off as well as flares and bottles were thrown. For the most part, the protest was peaceful, however, some United fans found it disrespectful that others felt the need to stand on the Trinity statue.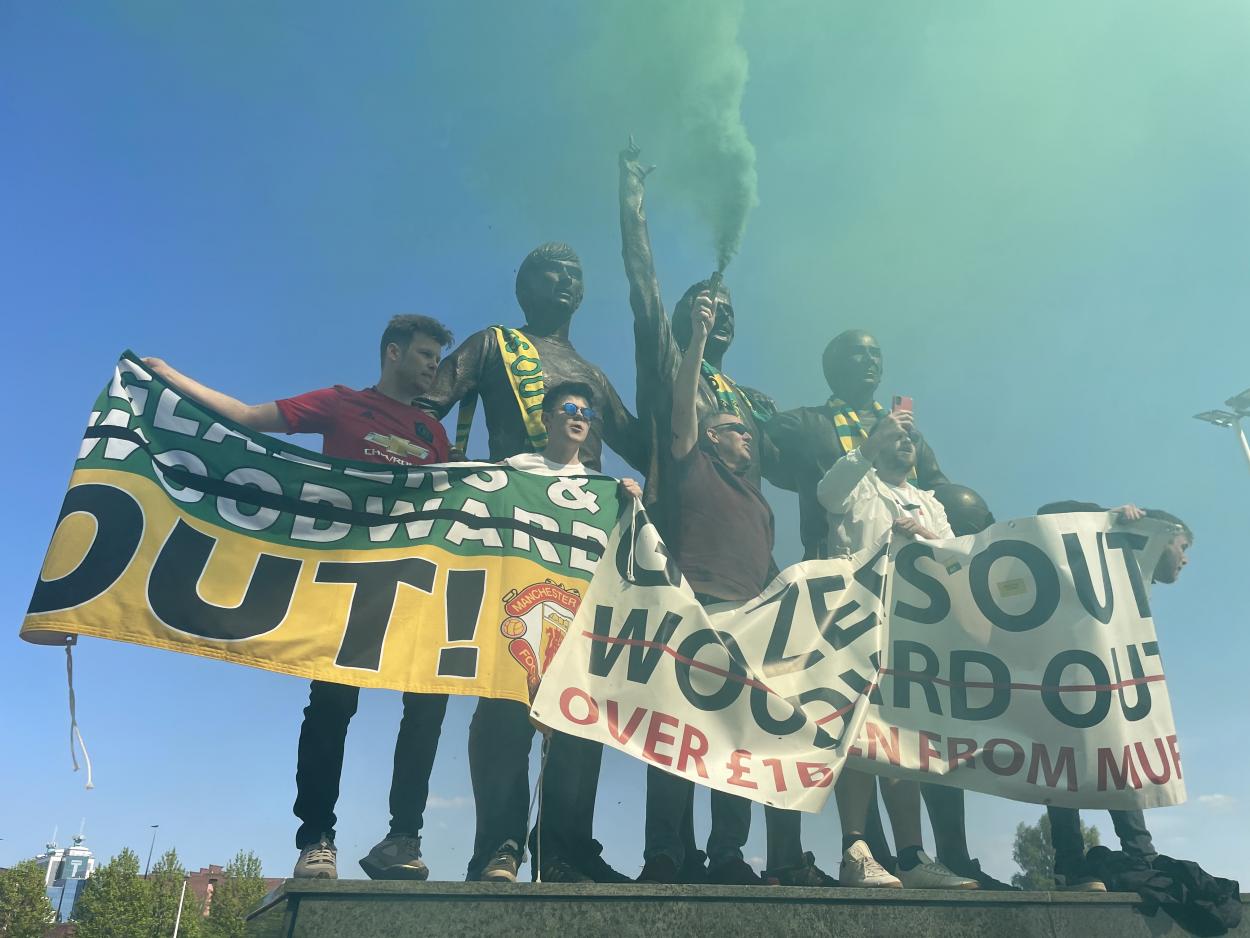 There was no trouble and although the police were present, their involvement was little.
"We want our club back" was sung on repeat by the protestors as well as other derogatory chants about the Glazers and Woodward.
These fans are also in support of the 50+1 rule which means that fans hold the majority of voting rights at a club. This prevents outside investors from obtaining a majority stake and taking complete control.
What happens next
Despite the protests, what the fans want cannot be done quickly and it may not even happen. They want to 'run' the Glazers out, they want them to sell the club and they want a man with a footballing-mind to replace Woodward.
Considering Woodward will likely help choose his successor, United could be in for a repeat of failure if other directors don't chip in.
And the idea of selling any business during a pandemic would mean taking a loss. The Glazers are known for their love of wealth, they will struggle to get the price they want and United fans may have to deal with them for a while before any real change can happen.