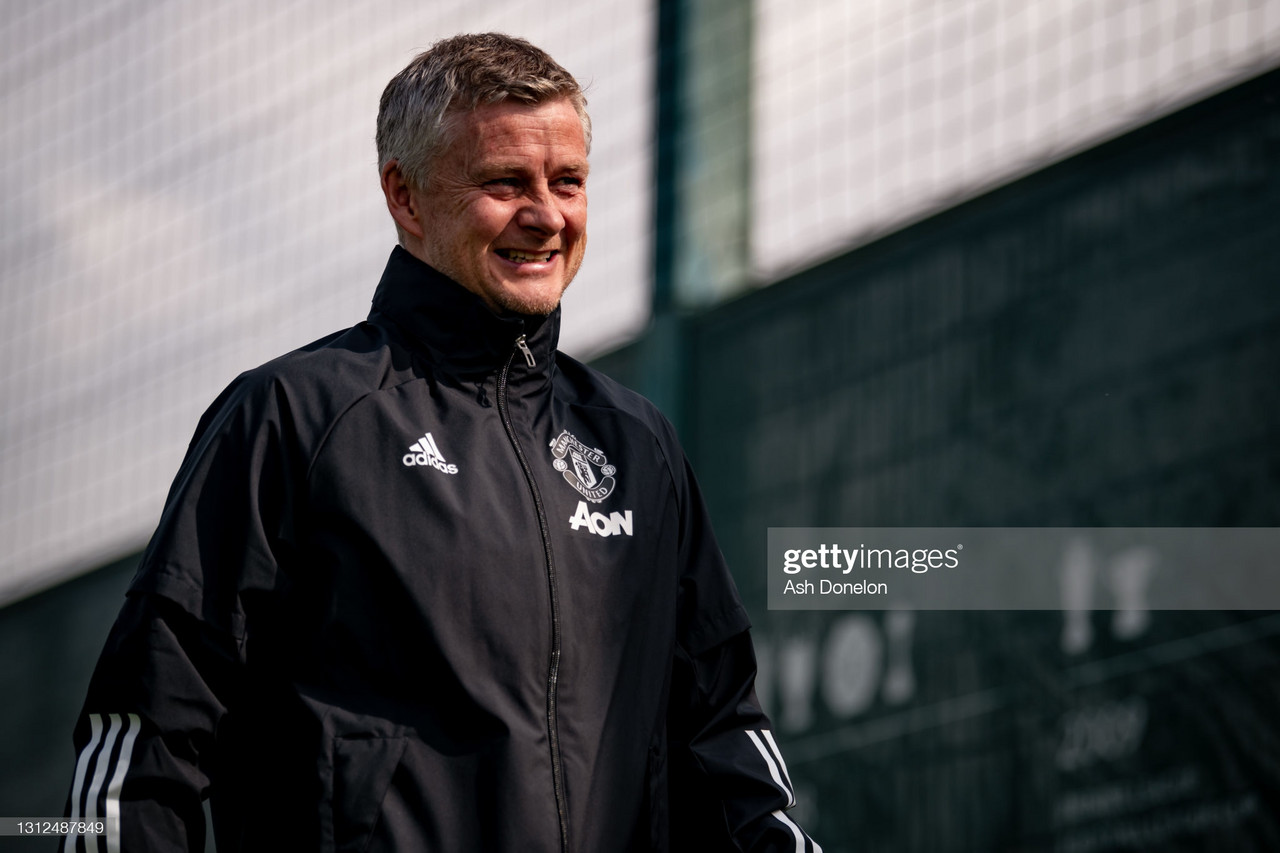 After overcoming Granada in the previous round, Ole Gunnar Solskjaer's Manchester United host Roma as they look to progress through a semi-final for the first time under the Norwegian.
Having been knocked out of four semi-finals in two seasons, the United boss is all too aware that Thursday's tie at Old Trafford will be a difficult evening – but it is certainly one that his side can prosper from.
Here's what Solskjaer had to say ahead of his side hosting the Italian outfit:
On whether his side have to seize the opportunity of another semi final:
"When you come to the business end of the season, the first most important thing is being there and in and around the important games. You need to be there in good form and have belief, like we do now. You need to have that little bit of luck but quality is needed."
"We have done extremely well to get to five semi-finals in just over a season but, of course, we'd now like to go all the way and that would add so much to the end of our season if we have a final to look forward to."
On Marcus Rashford's fitness ahead of the game:
"We have managed Marcus and we have had to do so for quite a while actually. Of course, last season with his back and then he had his shoulders which we feel he has recovered really well from. And now I feel that he has got through the worst of his foot problems and he almost played a full game against Leeds. He is available for selection again on Thursday so I think that he is happy with the progress that he has made."
"We didn't lose anyone else after the Leeds game, which was a great preparation for us as it was high-intensity and a very difficult game."
On whether Europa League success would be undervalued due to the owners not caring about the competition:
"We have had a great night in this tournament before and we know how much it means for the team and for the whole club. Our focus now is to get to the final and make sure that the end of our season can finish with a celebration."
"As soon as we got knocked out of the Champions League, our eyes and focus were on getting to the Europa League final. I have noticed with the players that these games have been very important for them. When you play Real Sociedad, Granada, AC Milan and Roma with their history, we've felt like we have been in a proper competition and we've had to dig this out and we've enjoyed it – now we are one step away from the big one."
On the goalkeeping situation for Thursday's game:
"The situation is that we hope that we keep another clean sheet. We hope that we have a goalkeeper who can join in with the build-up, have a strong personality back there and make big moments. Of course, I'm probably the luckiest manager in world football to have two such good options."
"Both of them have played more than 20 games this season and have been very solid, we've been building clean sheets, our record here is getting better and better and they've been a big part of it. Both Dean [Henderson] and David [de Gea] want to lift the trophy, of course they do, so whoever we go with will have the support of his team and his teammate. "
On remembering the famous 7-1 win against Roma:
"I remember both of the legs. I started the first one but we went down to ten men and the manager was really happy that we dug out a 2-1 defeat as we'd got the away goal and he was confident that we could go through."
"But that second night was magical. Of course, Alan Smith was unbelievable that game, Michael Carrick got two goals, Cristiano [Ronaldo] scored. We were on fire that night and we showed what Manchester United can do and hopefully we can put in a performance like this again.
"Me and Michael [Carrick] haven't looked back on the game as that's not the sort of people that we are. We look back at disappointments and setbacks, they're the ones that you really go through. The good nights are put in the bank but you don't talk about it."
On Eric Bailly's new contract:
"Eric has been showing that he is more and more resilient. He has been more robust and of course because of COVID-19 no fitness can be guaranteed. He has shown throughout this season that he is maturing and developing and of course we want to get the best out of Eric.
"He is a very highly regarded member of our squad and the boys love him. He has such a good heart about him and as for his performances when he plays, he never lets us down. He wears his heart on his sleeve and you know he will give blocks, tackles and aggression like a defender should do but he is improving with the ball and his build-up play and I am very pleased that he's going to stay."