Paul Ince has called out the parallels to Manchester United's current season in which their only hope for glory rests on a win versus Crystal Palace in the FA Cup final. The former United man has said that current manager Louis van Gaal deserves the chance to continue building if he wins, just like the legendary Sir Alex Ferguson was given with his FA Cup triumph.
Heavy similarities to 1990
Manchester United underperforming in the league, had spent heavily the previous summer, a winter of discontent, lack of goals, supporters calling for the managers head. As it is this season, so it was in 1990. The rumors going around were that if the at the time Alex Ferguson did not triumph in the FA Cup final against Crystal Palace he would be sacked. Paul Ince believes that Louis van Gaal is facing the same exact scenario.
"If we hadn't won the FA Cup [Ferguson] might not have kept his job" he said, also saying that he does not want to see United become a sacking club, "they didn't give David Moyes a chance and there is talk of Van Gaal getting sacked." Ince said to "give him a chance to continue building something" as "you have got to respect his record" worldwide. Saying that both the manager and team have been in transition, "hopefully he's learned everything he needs to know now."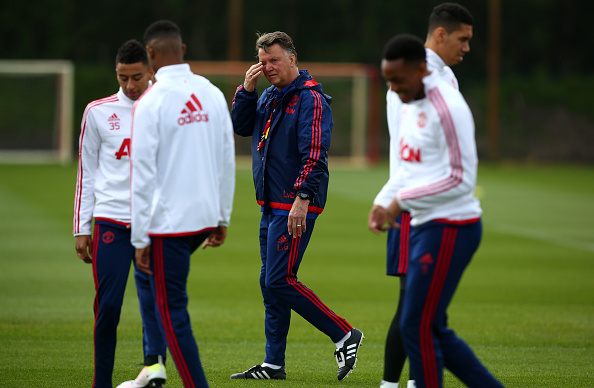 Major improvements still needed
Even with an additional season, Ince concedes that the team still has rebuilding to do. Saying that "they need five or six new players" and the team needs to "score more goals." Ince continued that although "the defensive record looks good on paper" it was mainly down to "David De Gea saving them so many times."
He also cautioned about the quality of the young players that have broken through this season, saying that it wasn't enough for Anthony Martial to be "the top scorer in the league with 11" and that "several players chipping in with double figures" were needed.