After a six-month death march to the end of the season, Louis van Gaal has finally been sacked as manager of Manchester United, with heir apparent Jose Mourinho seemingly ready to take over. Jose, no stranger to the English game, long coveted the job as Manchester United boss and will certainly look to bring immediate success to the club which just lifted the FA Cup.
With rumors already floating of new signings, a £200m war chest, and potential clashes in the back room, what must the charismatic manager do to succeed at Manchester United?
Make them hate, so long as they fear
One of the often overlooked aspects of Sir Alex Ferguson's reign in the post-mortem of David Moyes and Louis van Gaal is that nobody feared playing Manchester United anymore. Teams that were bottom of the table knew they could waltz into Old Trafford and secure a result against a team that seemed scared into inaction. Manchester United was hated for their success under Ferguson, but they were also feared. Success bred success, and a confident manager was constantly on the prowl ready to snap somebody who dared to slight the team in two.
With Jose Mourinho that hate factor will only be ratcheted up, but what he needs to ensure is that he brings the fear factor as well. Teams should hate to travel to Old Trafford for the years it will take off their lives. Reporters should fear a manager that knows he doesn't have anything to prove to them. Everybody is going to hate Manchester United once again, it is time that they feared them as well.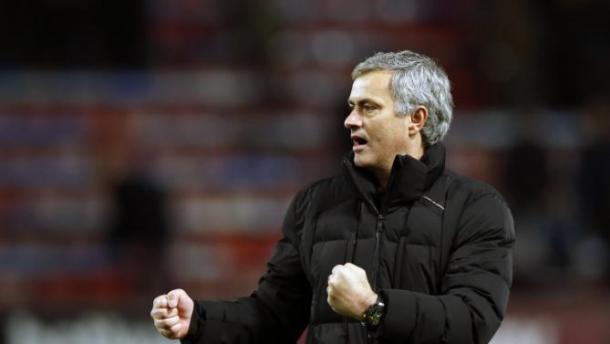 Winning covers all sins
No matter how many times Manchester United fans may crow that they want a swashbuckling attacking team, what they really want is a team that wins by any means necessary. One of the major problems under Louis van Gaal was when his mentality slipped into playing so as not to lose, instead of playing to win. Much has been said about the gigantic buses that Mourinho likes to park for big games, but he also knows how to turn the heat up and make wins of 4-0 and 3-0 seem almost routine.
Fans at the end of the day won't mind how the style of play is as long as Manchester United is where they deserve to be: at the top of the table. Poking another coach in the eye is easily forgiven when one is holding a trophy above their head during a victory parade.
Restore confidence
Rumored signing Zlatan Ibrahimovic said of Mourinho "He dragged things out of me that no other coach had done before. When I played I felt like a terminator, I felt so confident under him." With stories now leaking out the van Gaal lost the dressing room by decimating his player's confidence levels, one of the biggest tasks Mourinho will face is restoring the players belief in themselves. United had, on paper, one of the most imposing sides in recent memory this past season but it was blunted when they played like dogs expecting a scolding.
Continue development of new stars
Mourinho has a reputation of shunting aside youth in favor of immediate success. As proven by the rise of Marcus Rashford this season, however, Manchester United's DNA is built upon the backs of youth development. Louis van Gaal did one thing well, and that was discover youth talents through purchase or from the academy that can bring United the success it craves. If Mourinho wants to win the trust of not only the fanbase, but the board which provides him with a job, he needs to continue allowing youth to receive chances in the first team.
Mourinho isn't a perfect coach, and he is far from a perfect person. He is brash, he is arrogant, he is ugly, but he brings results, which above all else is the DNA of Manchester United's success.