Possible Manchester United signing target Paul Pogba has opened up about his original exit from the English team, speaking on how former manager Sir Alex Ferguson came to his house to try to persuade him to stay. Ahead of the Euro 2016 tournament the French star has also spoken about how he has more to prove as several teams are vying for his services.
Mind had been made up despite visit from Fergie
Pogba spoke to the press saying that Ferguson was a "coach I respect a lot" but that in the end "he's a human." Pogba famously left United after growing impatient with his lack of opportunities at the club. Saying that Pogba is "someone who says what he thinks" whether it be to "Ferguson of Obama" the French star said that he respected that Ferguson reached out to him in the final days before leaving Manchester United. "Ferguson came to my place [house]," he revealed, adding that "it did make me think." Ultimately, even though Ferguson "wanted to keep me" Pogba says he had already "made my decision to leave."
Even though Pogba went on to become an international superstar after moving to Italian side Juventus, Manchester United were left with minimum compensation as the young player's contract had come to an end.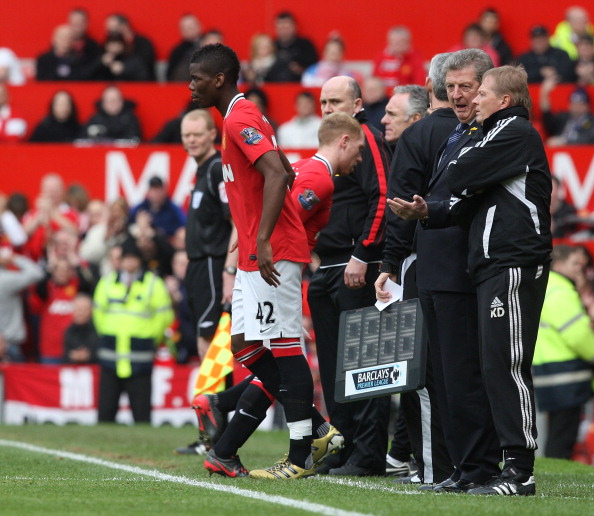 More to prove
Although Pogba is now regarded as one of Europe's finest midfielders, the player himself believes that he still needs to do more. Revealing that he doesn't "think I am a great" and he has "done nothing." Pogba said that while winning the league at Juventus multiple times has been nice, he still hasn't, "won the Champions Leage, the World Cup, the Euros" which to him means he has "done nothing" yet. The Frenchman said that "winning the Euro in France" is his next goal, he also says that his strength is wants "to work, to be a great, to win everything."