Bryan Robson believes Zlatan Ibrahimovic could become the next Robin van Persie for Manchester United. The 59-year-old looks at the Swede as someone who can take pressure off club captain Wayne Rooney in terms of goalscoring, something that van Persie did when he signed for the club back in 2012.
Similarly to the Dutchman, both Ibrahimovic and van Persie have been questioned signings for the Red Devils due to their age. Van Persie was 29 at the time of signing with United while Ibrahimovic is 34.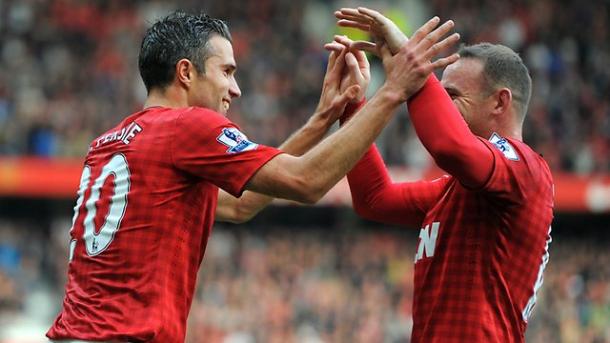 Robson believes the Swede has a lot to offer
In an interview with MUTV, the Englishman talked about the impact Ibrahimovic can still have. He said that it would've been nice for the team to get the Swede when he was 28 or 29 but with how he played at PSG last year, he showed that he is fit and still has a lot to offer in terms of football.
He followed that up with the van Persie comparison saying, "I think back to Sir Alex's last year [2012-13] when everybody talked about Robin van Persie's age and his injuries when he joined." He finished that off by saying it was the Dutchman's goals that won them the league that season and is a firm believer that Ibrahimovic can do the same.
Taking the pressure off Rooney
Robson talked about the pressure on Rooney to perform for the club by stating that every time the club lost a match, it was because the captain did not perform up to expectations. He said there will always be pressure on the Englishman, but that Ibrahimovic will be able to take some of that pressure off so Rooney can relax and enjoy playing.
Rooney had a Facebook Q&A this past Sunday and answered questions on his new teammate. He said that Ibrahimovic is a "huge character" and that he looks forward to working with him. After missing out on the China preseason tour, Ibrahimovic has met up with the squad for training for the first time.