It is reported that Juventus midfielder, Paul Pogba will undergo a medical ahead of world-record return to Manchester United, after the clubs agreed a fee.
Waiting on a world record
Negotiations between United and Juventus to bring the Frenchman back to Old Trafford have been going on for weeks, but it seems that the world's biggest transfer is about to come to a close.
It is believed the Italians have agreed a reported a astronomic £112million fee, with Gazzetta saying Pogba will earn £290,000-a-week, and is set to sign a long-term deal after completing his medical in Los Angeles which is set to take place on Friday.
It is reported that the deal was being held up by the agent fees of Mino Raiola, but Pogba, who has become of the best young talents in the world since his exit from Old Trafford, is expected to be announced at the weekend. Jose Mourinho wants him to make his debut in the Community Shield against Leicester City.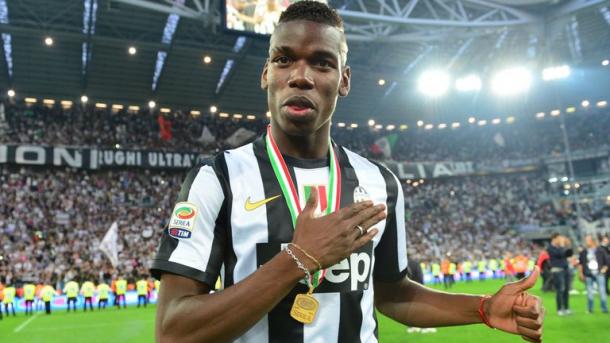 Seal a beautiful return
There is no doubt that Pogba has shone brighter than any other young talent on the continent, and his former coach at first club Le Havre, Mohamed Chacha believes a return to Manchester is the right move for the the 23-year-old.
Chacha told La Gazzetta dello Sport: "Returning to United will be a beautiful thing for Paul." He added, "When he was there he didn't have the opportunity to break through to the first team" and now with a return "he can show his talents".
He concluded: "I don't like to talk about money, but if the Red Devils are willing to pay so much." He believes it is only because, "Paul is a great talent and a golden boy who works so hard to win everything."
Manchester United will take on Galatasaray at the Ullevi Stadium, Gothenburg with kick-off at Saturday, July 30 with kick-off at 6:30pm BST.