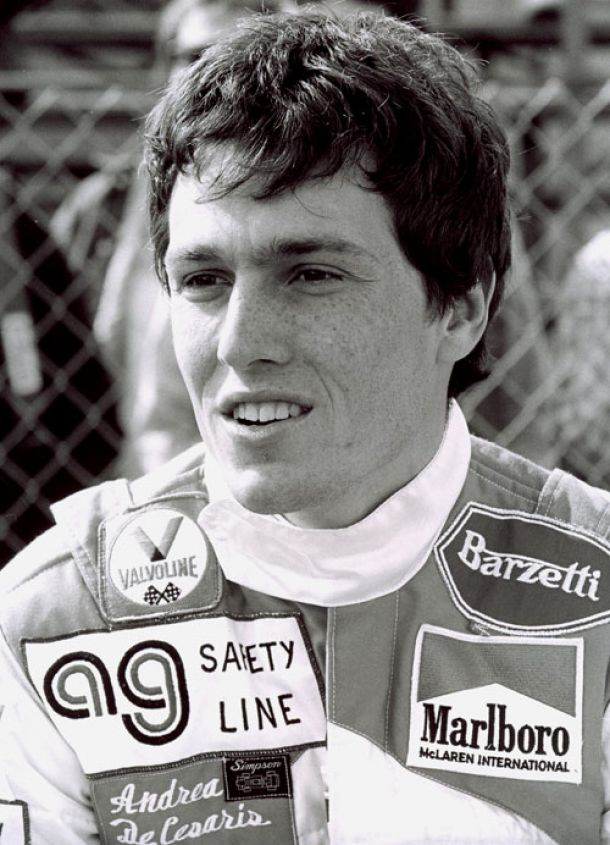 On a day where the whole Formula One community holds its breath for one of it's current stars, a star of the past has unfortunately lost his life. Andrea de Cesaris, famous for holding the record for the longest career without a race win, has died today in a motorcycle accident.
With Jules Bianchi's horrible accident oversahdowing the Japanese Grand Prix today, Formula One is in a state of shock and unity as everyone sends their prayers.
De Cesaris, a stalwart of Formula One in the 1980's, drove for a host of teams from 1980-1994. He spent a year at McLaren in 1981, coming in at the same time as now McLaren CEO Ron Dennis. His best result was sixth at Imola, but he only managed to complete 6 of his 14 races with the Woking team. It was in this year that he earned his famous 'Andrea de Crasheris' nickname. McLaren today tweeted 'All at McLaren send condolences to ex-McLaren #F1 driver Andrea de Cesaria, who sadly passed away today.'
He also drove for Alfa Romeo whose two stints bookended his year with McLaren. It was with Alfa that he had his best chance at a maiden win. At the 1982 Monaco Grand Prix, where he inherited the lead from Ferrari's Didier Pironi, whose car stopped on the final lap. De Cesaris then ran out of fuel, agonizingly close to the finish line, Riccardo Patrese took the lead and won his first gand prix. Ironically at the time De Cesaris retired it was only Patrese who'd started more Grands Prix than him (256 to de Cesaris' 208).
He also drove for Ligier in 1984 and 1985, where he was fired by team boss Guy Ligier because he 'can no longer afford to employ this man.' This was due to him constantly crashing his Ligier, including a quadruple rollover at the 1985 Austrian Grand Prix. He went on to drive for Minardi (1986), Brabham (1987), Rial (1988), Dallara (1989-1990), Jordan (1991), Tyrrell (1992-1993) and 1994 saw a brief return to Jordan, along with a stint with Sauber.
He managed 5 podiums, 59 points, a fastest lap and a single pole position. A Formula One legend in his own right, despite not being successful in his career, he still became a well known Formula One driver. The Italian was 55 when he tragically died in a motorbike accident. We at VAVEL send our condolences. RIP.