Poor Jack Miller, he has had an unfortunate season with several racing incidents that have led to injuries on top of previous injuries and him to missing several rounds of the 2016 MotoGP season. He will also miss the 14th round this weekend in Aragon and Honda World Superbike rider Nicky Hayden will be the man to replace him.
Miller crashed at the Red Bull Ring and was ruled out
Cast your mind back to just after when the riders returned from the summer break, the Estrella Galicia 0,0 Marc VDS rider crashed during the warm-up at the Red Bull Ring in Austria. He fractured vertebrae and his team and management felt it was best for him to not race and to start his recuperation instead.
Miller missed the race and the next round at the Czech Republic which was the following weekend. He made his return for the 12th round in Silverstone, Great Britain where he endured the event in great pain and finished in 16th place. On to San Marino, he did what he could but was again forced to retire ahead of the race as he was declared unfit with a hand injury; he had 'been riding with two fractures in his right hand'.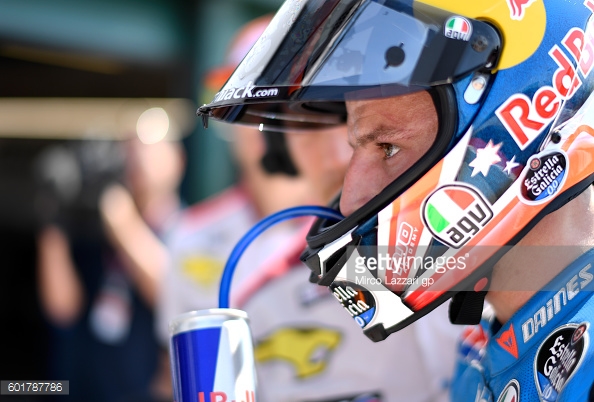 Hayden brought in to replace Miller at #AragonGP
Miller is going to have to miss another round and so the Honda team approached former MotoGP star Hayden to compete for them as according to Team Prinicipal Michael Bartholemy, "It's the racing that's stopping the two fractures in his hand healing properly." Although they would have "preferred Jack to be racing in Aragon", Bartholemy said it "makes sense to have him sit out this race in a bid to recover ahead of the three overseas races"; especially as one of them is his home race in Australia.
However, he did say he is "looking forward to welcoming Nicky into the team" and was thankful to Honda and Ten Kate for "releasing him to ride this weekend". Speaking highly of him he said the "former MotoGP World Champion" when he replaces Miller "brings with him a wealth of experience". The experience Bartholemy feels will be "critical given the steep learning curve he faces with a new bike, new tyres and new electronics".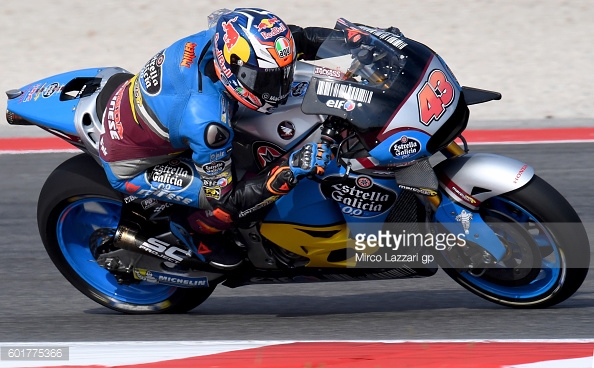 Good wishes from Hayden for his buddy Miller
Hayden was quick to "wish Jack a speedy recovery", speaking about how he is a "buddy" of the American who he "believes(s) in a lot" he is hoping he "can get healthy as quick as possible to show the high potential we all know he has got". He understands that the Australian "just needs to get his body right so he can perform".
An unusual experience for the American
Describing what lies ahead of him as an "unusual experience", Hayden who has "never been a stand in rider before" is seeing it as a "chance to go and have fun". The American said he has, "a good relationship with Honda" and explained that "when the idea first came up they were behind it and Ten Kate gave [him] their blessing" also and he thinks it is "nice to go and help out another Honda Team".
Talking about how he would be "probably riding motorbikes" or "definitely watching the race on TV" he said that he "might as well show up and have some fun". Although he admitted the "MotoGP is not a place that's always easy to have fun because the level is so high", he also knows he has "got a lot to learn and it won't be a walk in the park".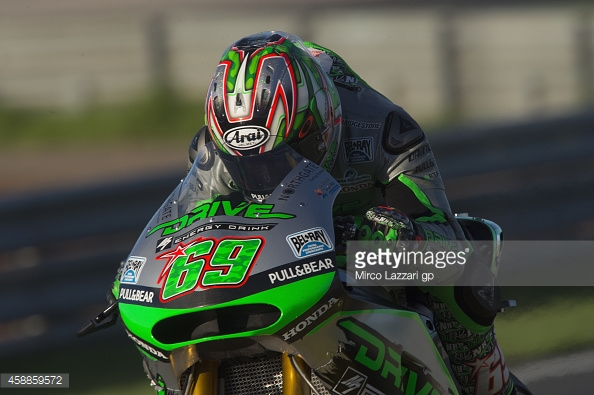 Experience should pay off for Hayden
Talking about the 'challenge' he said, "I haven't ridden the bike and there are different tyres and electronics but I've got a lot of experience and I get another shot at MotoGP"; he last competed in the elite class in 2014 and he thinks this taste will be "great for me personally".
He said, "I want to thank Team Estrella Galicia 0,0 Marc VDS for the opportunity and Ten Kate and my sponsors who all made it happen and I will try and do them all proud." We would like to wish Miller a speedy recovery!