Some aggressive riding from Federal Oil Gresini Moto2 rider Sam Lowes in the sunshine at MotorLand Aragon today enabled the British rider to secure his fifth pole position of the season ahead of the 14th round of the Moto2 at the Gran Premio Movistar de Aragon.
Many Moto2 riders strong at Aragon
Despite being quickest during Moto2 FP1, Lowes, like every other rider, has not necessarily dominated as several of the 600cc riders have proved to be strong at Aragon. It was Dynavolt Intact GP rider Jonas Folger who was on provisional pole for the majority of the qualifying session until Lowes began his surge.
Lowes attacked with three fast laps
It was made up of three laps, his first was fast, but as he came over the crest of a hill in the third sector, the rear end wobbled which meant he lost momentum and in turn time and so he became fourth quickest. His next lap was enough to bring him up to second, but it was his final lap of the three that secured him pole ahead of the race.
Lowes lapped at 1:53.207 (which was almost a second off the best ever lap from Tito Rabat last year), and then returned to his pit garage where he expressed his frustration with the front end to his mechanics through a series of angry gestures. He wasn't in the garage for long, he was soon sent on his way and returned to the track after the brief stop to try and consolidate his pole time.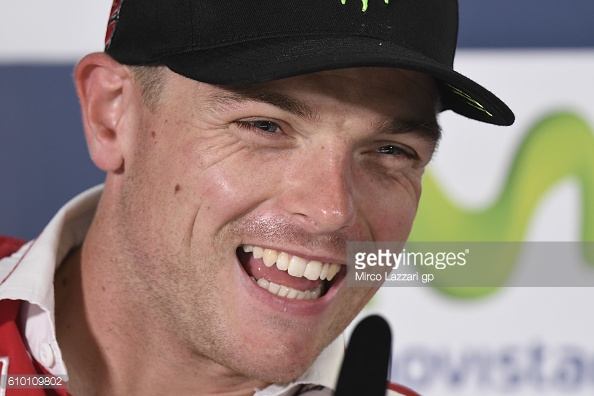 Marquez left it too late to challenge Lowes
His main rival at the end of Qualifying seemed to be Estrella Galicia 0,0 Marc VDS rider Alex Marquez, who once he seen Lowes had took pole from him, marched to his bike and tried to improve; but instead the Spaniard ran off track and ran out of time to challenge the Brit.
Lowes spoke of how they "started Qualifying with the used tyres from this morning" during which he found he "managed to make many laps in the 1:53 minute" areas. He described how they "worked hard all weekend" and head into the racing feeling like they "can keep a good pace". He hopes that tomorrow they can "make a really good job" of the 14th round of the season in Aragon.
He thinks or hopes that the "other riders won't be able to complete 21 laps with that rhythm" and said, "For this reason I'm really happy." The British rider said, "Maybe we will try something more on the bike tomorrow morning during the warm up… then we will push for the race!"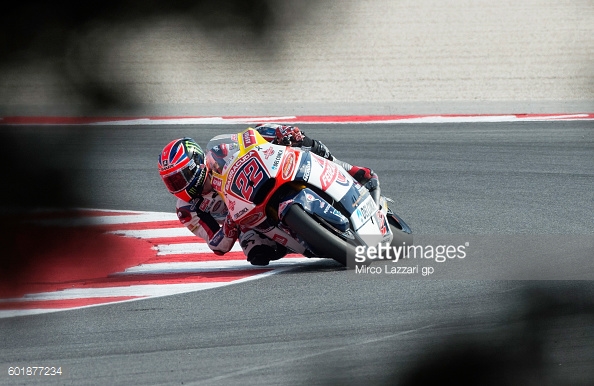 Potential third in the championship for Lowes
Lowes is currently fourth in the championship hoping to close the gap between him and Garage Interwetten Plus rider Thomas Luthi who is four points ahead of him on 141. Johann Zarco (Ajo Motorsport) is leading with 194 points, three ahead of Alex Rins (Paginas Amarillas HP 40) who appears to be struggling at one of his home tracks this weekend.