Manor Racing have entered administration, after its parent company Just Racing Services Ltd had to call in FRP Advisory LLP to take over team, with Geoff Rowley being appointed joint-administrator.
On Friday morning, personal at the Banbury base were called to a meeting, informing them of the situation, and that the administrators advice was to start looking for alternate employment.
Stephen Fitzpatrick brought the team last time they went into administration, at the beginning of the 2015. It is a similar situation now, with Manor's appearance on the grid in Melbourne – just 79 days away, under threat.
Significant progress made
In a statement released, Rowley said that no redundancies had been, and there was still some avenues open to try and save the team.
"The team has made significant progress under its new ownership since 2015", the statement began, "the highlight of which included securing a constructors' championship point" – courtesy of Pascal Wehrlein in the Austrian Grand Prix.
"The position remains that operating an F1 team requires significant investment. During recent months the senior management has worked tirelessly to bring new investment to secure the long-term future of the team. Regrettably, they have been unable to do so."
Why are Manor in this situation?
The prize money structure in Formula One is heavily biased toward the top and oldest teams. That means the independent outfits, such as Manor, Sauber and Williams often struggle for investment.
Fitzpatrick has gone on record to say that the Brazilian Grand Prix was the final nail in the coffin for the team, as Felipe Nasr scored two points in the rain-affected rain, demoting Manor from the crucial 10th in the constructors' to 11th.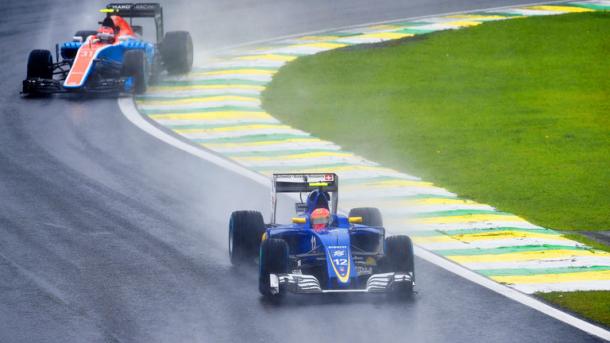 It is estimated that that result cost the team $11 million, and placed their future under threat.
In recent times, there has been a rumour that ousted McLaren CEO Ron Dennis could buy the team, and save it from administration.