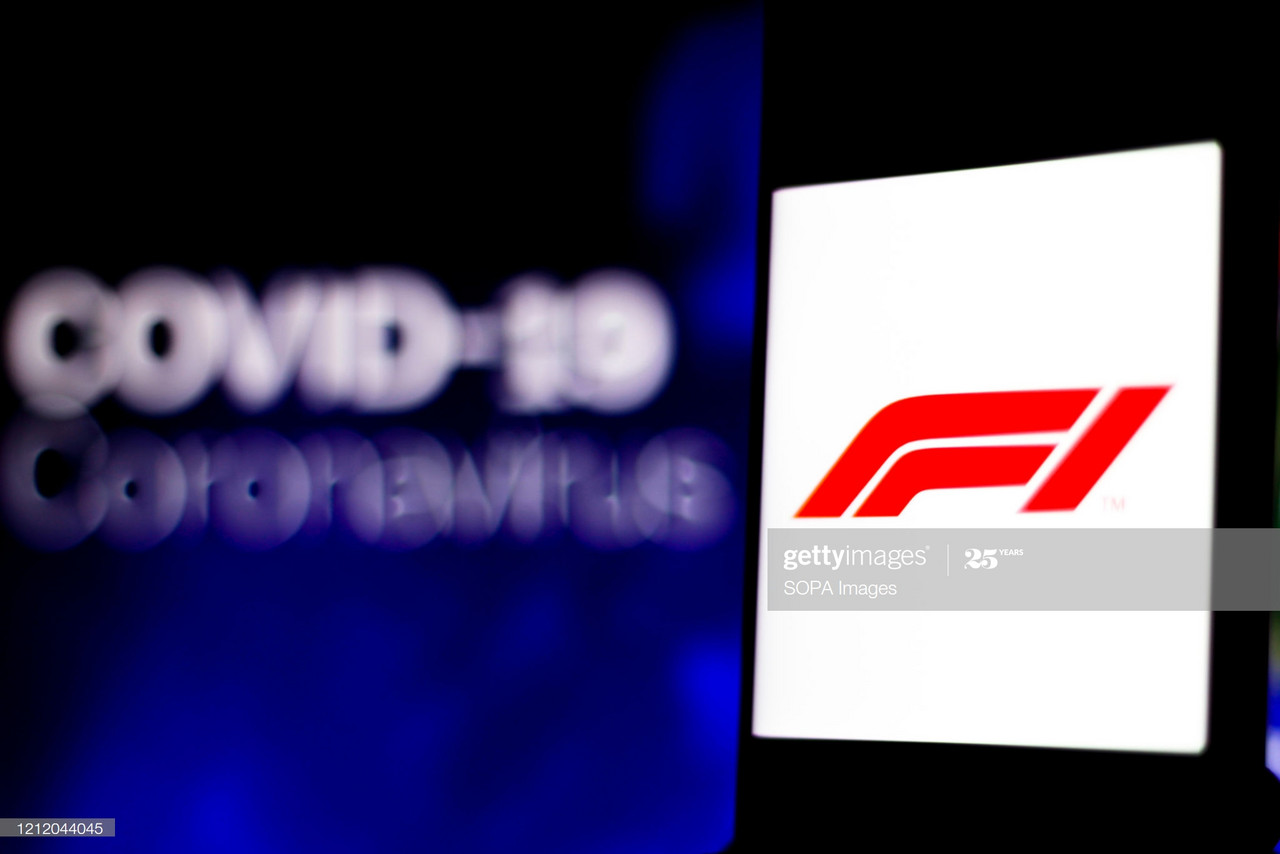 Throughout recent months, whilst the world has been fighting a global battle against the coronavirus, key workers and individuals in the healthcare systems have put their lives on the line for the welfare of others. And, more recently, the world has come together to show its condemnation of racism and inequality that plagues all aspects of our lives - including within sport.
Therefore, as teams prepare for the new season, Formula 1 have decided to show their thanks and support of these two major global campaigns by launching their #WeRaceAsOne initiative.
Teams will show visual displays of support
The teams and drivers will be thanking the key workers from around the world by displaying rainbows, both on the cars and around the track and team garages, an initiative which will continue throughout the season. To show F1's backing of the global anti-racism campaign, they plan to show visual displays of support that will be first be revealed in Austria in less than two weeks.
Later this week F1 are also expected to announce pledges on increasing diversity and opportunity in the sport. As part of this, they plan to set up a 'Task Force' that will assess the situation in the paddock and take relevant action to improve equality in Formula 1 at all levels.
In the statement on their website, F1 wrote:
"We must return with added purpose and determination to tackle the major issues that we as a sport, but also society, are facing. Those issues are important to the longer-term future of our sport, but equally, have a major impact on the communities we race in and countries around the world."
Initiative follows countless other displays of anti-racism support
This campaign announcement comes soon after the FIA launched their #PurposeDriven pledge which, among other things, committed to fight systematic racism and prejudice and ensure equality of opportunity to succeed.
In recent weeks, drivers have shown their support for the worldwide anti-racism movement through social media posts. Newly announced Ferrari driver for 2021 Carlos Sainz wrote a statement which was released on Twitter, a route that many others also took. Some drivers, including Kevin Magnussen and George Russell, also posted the #BlackLivesMatter hashtag and a black square. These posts of support appeared following statements by Lewis Hamilton where he suggested that those within his industry were staying silent on the subject. The World Champion has continued to utilise his vast platform with educational posts, speeches and, most recently, photographs from the Black Lives Matter protests in London.
In the #WeRaceAsOne announcement article, which was posted on the F1 site as well as on social media, organisers promised that this initiative "will not be a one week or one-year theme that disappears as issues disappear from headlines, it will underpin the Formula 1 strategy to make a tangible difference in our sport and society."
Teams and drivers have expressed their support of the new campaign, which will be demonstrated in full on the first day back in Austria on 3 July.