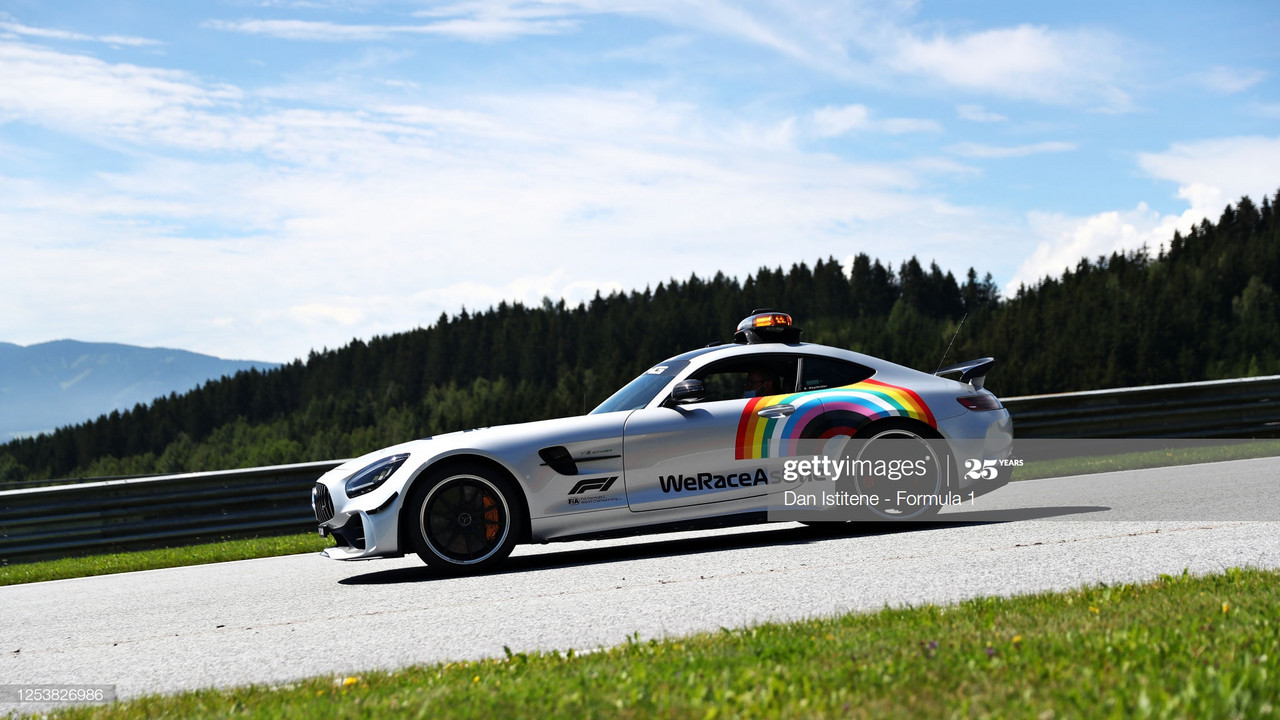 This weekend is to be the start of the 2020 Formula One season, following its postponement due to the ongoing Coronavirus pandemic. A lot has changed in the months since March, when the teams rolled into Melbourne. The first two rounds of the new calendar will be taking place in Austria, with the Austrian GP happening on the 3rd-5th of July 2020 and the Styrian GP taking place the following weekend, both at the RedBull Ring.
Since March there have been three changes of Livery on the paddock, with McLaren and Mercedes both changing their cars in order to help spread the message of inclusion in F1. Williams were the third team to change their livery, following the loss of title sponsor Rokit Phones. McLaren have donned the #WeRaceTogether rainbow on the halo and sidepod of their car, whereas Mercedes have swapped their trademark silver for Black.
Health and safety first
Of course under the current circumstances, there will be precautions put in place to help ensure the safety of all drivers, crew and media. It expected that the paddock is going to be awash with masks and protective equipment, with Ross Brawn wanting to create a 'Biosphere' around each Grand Prix.
The Austria track is very much the same as when the teams left it during the 2019 season, with the exception of some changes with the curbs around the track. The curbs have been reduced in order to help the teams limit the wear on the cars.
Away from the track
The drivers have all been keeping busy during the extended break. The younger crop have been streaming on the likes of YouTube and Twitch, with Lando Norris, Charles Leclerc, Alexander Albon, George Russell and Nicholas Latifi all trying their hand in the Virtual GP series.
Of course, there has been one big source of conversation and that is the goings-on at Ferrari, with Sebastian Vettel announcing that he would no longer be at the team for the 2021 season. This jump-started 'silly season' which saw both Carlos Sainz and Daniel Ricciardo announce that they were due to move teams too. Sainz is to take the spare seat at Ferrari and Ricciardo will be filling the void left by the Spaniard at McLaren. Consequently leaving Renault with an open seat, and Vettel in limbo for next season.
This season is likely to be one of the most confusing and up in the air seasons on record. With the different layout of the races and all the new rules in place, it could also be one of the most entertaining seasons too.