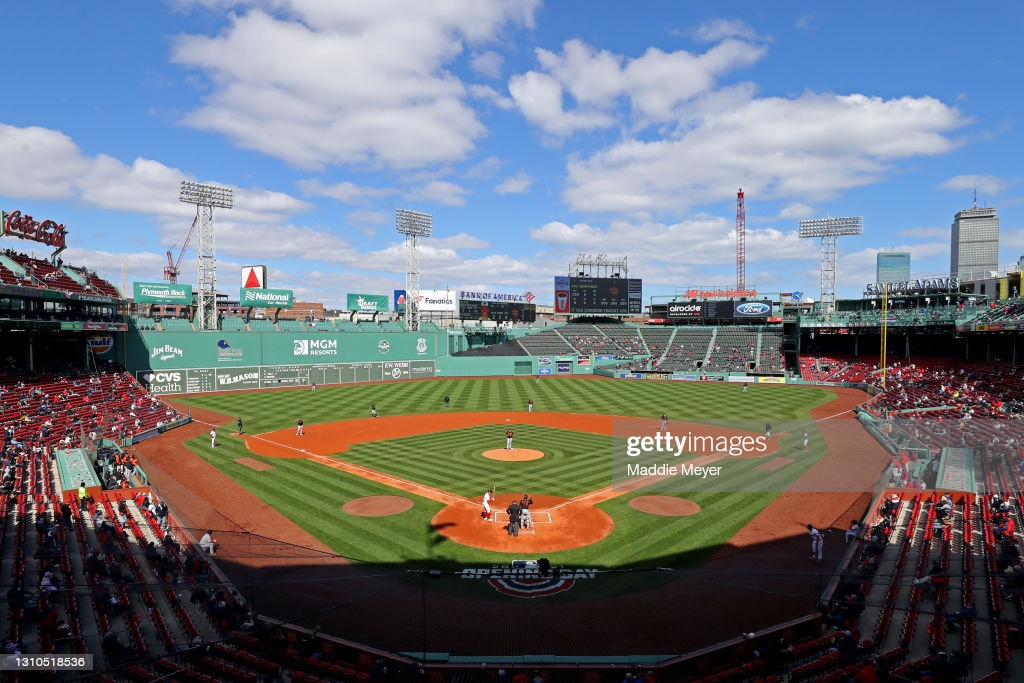 Baseball's oldest and most storied rivalry will add another chapter tonight as the New York Yankees visit Fenway Park to take on the Boston Red Sox in the American League Wild Card Game.
The two rivals finished with identical 92-70 records, but by virtue of winning the season series, Boston gets to host the game. The winner will face the Tampa Bay Rays in the American League Division Series.
Postseason history
This is the fifth time the Yankees and Red Sox faced off in the playoffs and the first since 1978 in a one-game playoff. In that game, New York prevailed 5-4 aided by the famous three-run home run by Bucky Dent off of Mike Torrez in the seventh inning.
The next three series all came in the ALCS with the Yankees winning in five games in 1999. The 2003 series went the distance and wasn't decided until current New York manager Aaron Boone homered off of Tim Wakefield in the 11th inning of Game 7 to win the pennant.
None of that could top 2004 when Boston staged the greatest comeback in playoff history, rallying from 3-0 down, David Ortiz winning Games 4 and 5 in extra innings.
The legendary "Bloody Sock" game occurred in Game 6 with Curt Schilling having the tendons in his ankle sutured back into the skin. He dominated the Yankees on that night and the next day, a Johnny Damon grand slam catapulted the Red Sox to a blowout victory in Game 7, their historic comeback complete.
Starting pitchers
Gerrit Cole (Yankees)
The New York right-hander will be pitching on regular rest, one start removed from a solid effort to defeat the Red Sox at Fenway on Sept. 24, when he picked up his 16th victory of the year.
Cole allowed a three-run homer to Devers in that outing and is just 2-2 with a 6.15 ERA over his last five starts. He's also dealt with a left hamstring injury and some wonder if he is showing signs of fatigue from a 181 1/3-inning workload.
Nathan Eovaldi (Red Sox)
Backed by a deep pitch mix and health, Eovaldi enjoyed his finest overall season in 2021 and in his first five starts against the Yankees this season, he allowed just two earned runs or less each time out.
The sixth time came on September 24th, when the Yankees crushed him for seven hits and seven runs in just 2 2/3 innings. Eovaldi has mainly mastered the Bombers since coming to Boston in 2018, proving he handles the spotlight of October well.
Key players
For the Yankees, look no further than Giancarlo Stanton and Gary Sanchez. In 48 career games against Boston, Stanton has hit .287/.366/.532 with 10 doubles, a triple and 10 homers. Sánchez has launched 18 homers to go along with an .860 OPS in 68 games against the Red Sox.
The Boston hitters with the most success against the Yankees are J.D. Martinez and Rafael Devers. In 86 games against the New York, Martinez has hit .291/.346/.528 with 17 homers. Unfortunately, a sprained ankle will keep him out tonight.
Devers has enjoyed some of his finest moments at the plate while facing New York. His .250/.302/.449 slash line against the Yanks doesn't really stand out, but his 13 homers in 71 games certainly do.
Injury report
Gio Urshela tumbled down the steps of the visiting dugout at Yankee Stadium while making a terrific play on Sunday, later saying that he was experiencing soreness in his right thigh as well as his elbow and calf.
He expected Monday's off-day to help him recover and he was in the Yankees' starting lineup on Tuesday. DJ LeMahieu is out until at least the AL Championship Series with a sports hernia, and Luke Voit's season ended Sunday when he was placed on the 60-day injured list with left knee inflammation.
As mentioned above, Martinez tripped over second base while running out to play defense in the final regular-season game and sprained his left ankle, leaving him inactive for this crucial game. Other than that, the Red Sox are completely healthy.

Tonight's game will be shown on ESPN. Matt Vasgersian will handle the play-by-play duties, Alex Rodriguez will be the color analyst and Buster Olney will be the on-field reporter. First pitch is at 8:08pm.