 Every fight Conor McGregor takes on becomes one of the most anticipated fights in UFC history. This one, however, takes the cake.
Following a phenomenal fight from Tyron Woodley and Stephen Thompson, which ended up being a majority draw, McGregor's matchup against Eddie Alvarez wound up being historic.
McGregor has become the first UFC fighter to hold two division titles simultaneously. Alvarez was knocked out in the second round after McGregor connected on a powerful combination.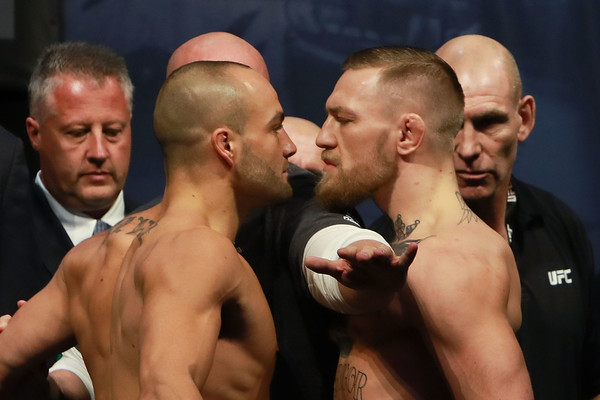 Without fighting other competitors in the Lightweight division of the UFC, McGregor managed to scale the rankings and become the number one contender for the Lightweight belt.
McGregor already has the Featherweight championship belt, and now has a second belt to his name.
Prior to the fight, McGregor had asserted he would step into the octagon and strip Alvarez of his title with ease.
"I'm very confident in my abilities. I back it up with work ethic and I back it up with hours and hours of time"
McGregor is notorious for his antics leading up to his fights, and this contest has shown he doesn't intend on changing his ways.
There is now a lot of speculation about what McGregor will do following this title bout. Most UFC viewers anticipate he will defend the Featherweight belt, but there are many other factors to consider in his future. The possibility of a third Nate Diaz fight is highly likely given their matchup is tied 1-1. Jose Aldo also has a chance at a rematch with McGregor to redeem himself for a 13-second loss.
However, McGregor made an announcement that could potentially affect his future for the coming year.
"I'm gonna be a daddy early next year," he said. "I'm crapping me jocks, I'm not gonna lie."
That being said, McGregor has a lot of decision-making to do now that he is starting a family. The chances of defending his titles are looking pretty slim, whereas the odds of him surrendering the titles look high. All of this remains to be seen.